Since the seasoning burn of my uds I have been itching to get it fired up again. So I put on a beer can chicken, some chicken breasts and some abts.
I brined the whole chicken over night in a brine of:
1/2 gallon water
1/2 cup kosher salt
1/4 cup light brown sugar
2 tsp garlic powder
2 tsp onion powder
1 TBS whole peppercorns
1/2 tsp ground sage
the juice of 3 mandarin oranges. After squeezing juice from oranges I tossed the orange halves in with the brine.
Chicken about to come out of the brine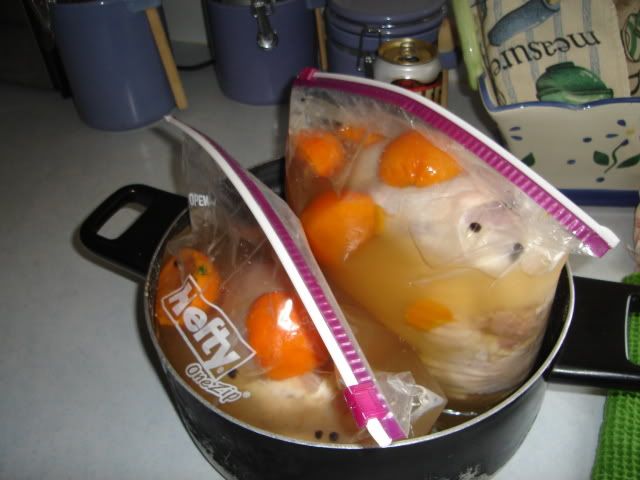 Poured half of a Sam Adams Blackberry Witbier into an empty soda can and placed the chicken over it. Put some rub on the outside of the bird.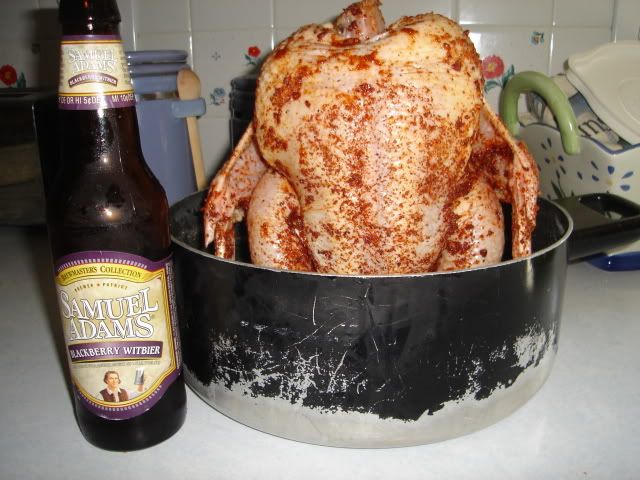 Set up everything on the grill grate on my kettle grill then just placed whole grate onto the drum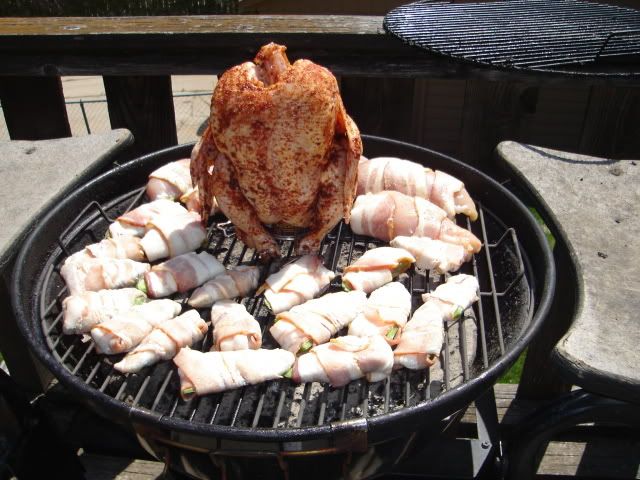 About an hour into the smoke. A few bacon wrapped chicken breast behind the whole bird and a bunch of abts in front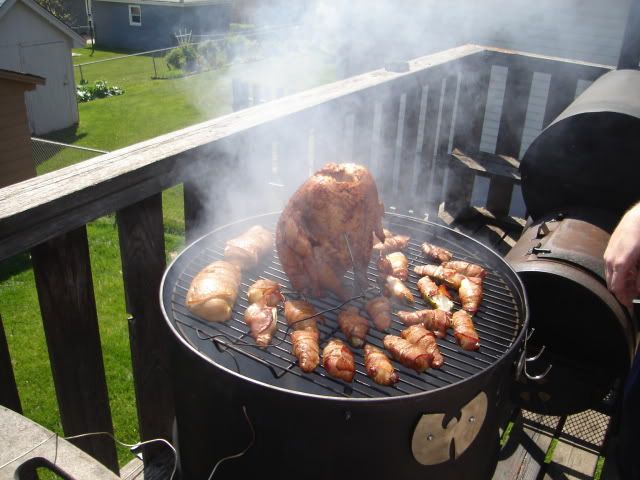 Abts are done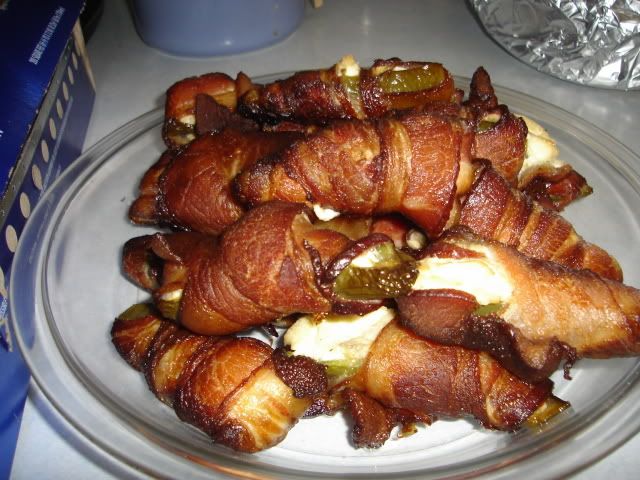 Bird is done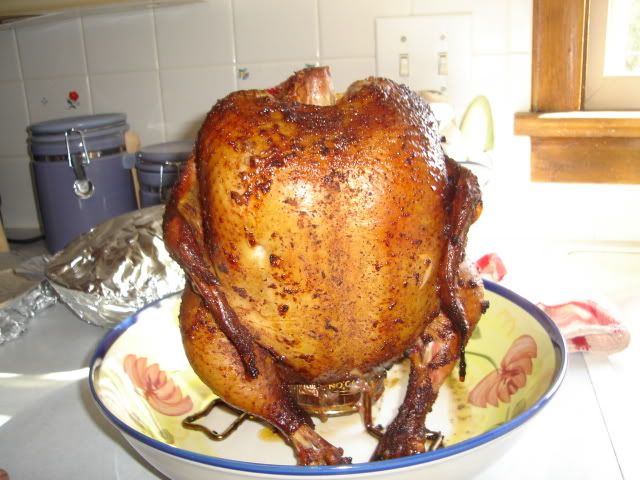 I let the bird rest tented with foil about 20 minutes before carving. It was very juicy and very flavorful. The blackberry beer added a nice aroma to the bird. Definately something I will do again. I liked how the citrus flavor of the brine matched up with the sweetness of the blackberry beer flavor.