A few weeks ago I found a deal on eye of round roasts, buy one get one free so I decided to grab them and smoke one up.
http://www.smokingmeatforums.com/for...t=eye+of+round
There was plenty of meat left after dinner and next day sandwiches and I hate things to go to waste so instead of freezing it I decided to turn it into beef stew.
First I cubed the beef, tossed it in flour, garlic powder and pepper and seared in a cast iron pan.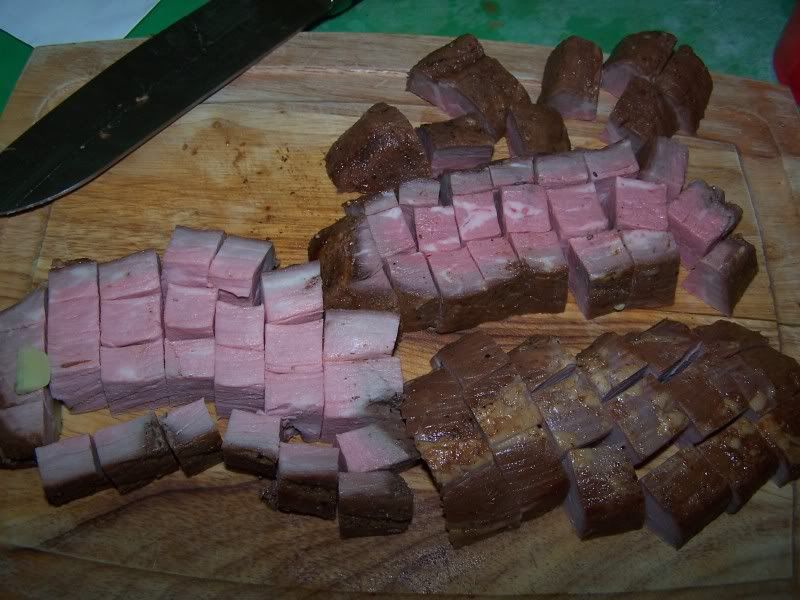 Added the meat to 5 cups beef broth with some pepper, rosemary, thyme and garlic. Brought it to a boil then reduced heat and simmered for about an hour. Added some celery, potatoes, carrots and onion and a roux and simmered for another hour. You could use cornstarch and water but I prefer a roux, added the roux to a little beef broth then poured it in. If going by cornstarch and water I would have done probably 3 teaspoons.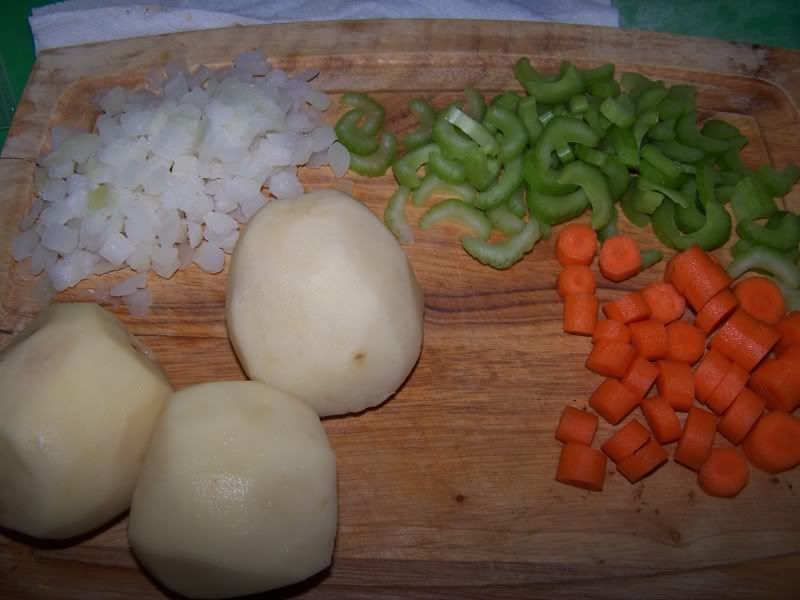 Served it up with some toasted Italian bread.
It was really good, meat was very tender and stew had a nice flavor. Good underlying smokiness.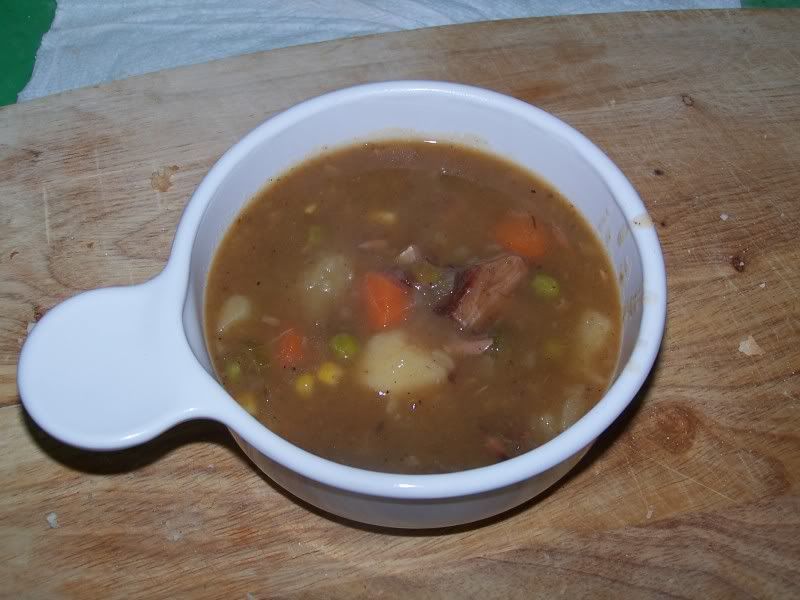 Thanks for looking.