I like simple thats why I like the MES. Anyway I picked up this 5# + bird at SAM'S rotisserie station. I know the guys there and I just tell them to find me a big raw bird since they vary in weight.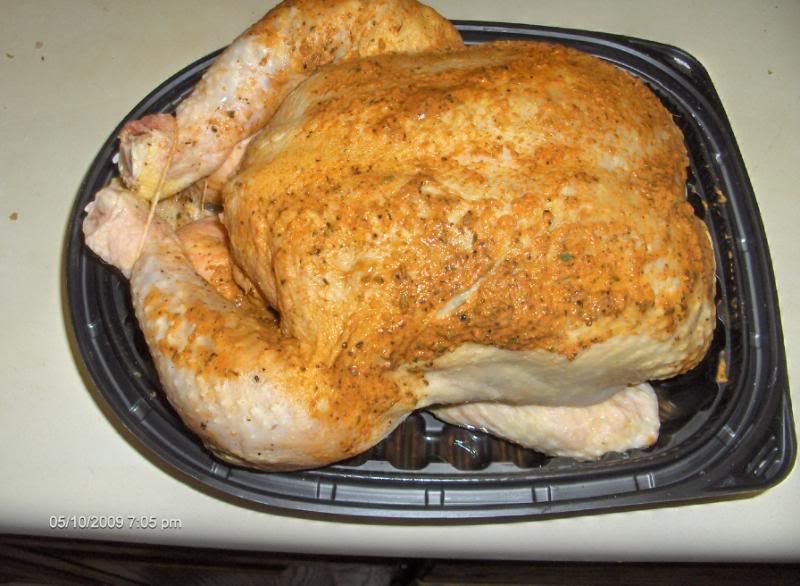 It is already brined, injected, or pumped, whatever they do and rubbed and tied.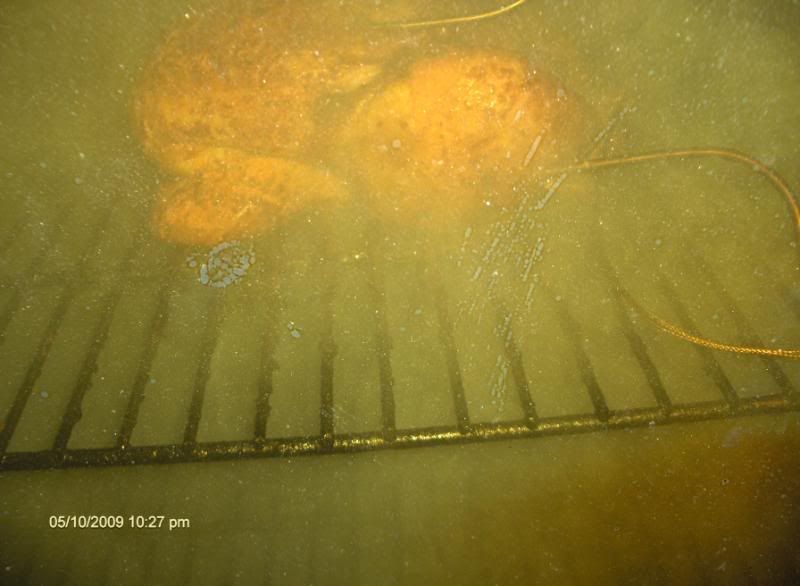 MES window view.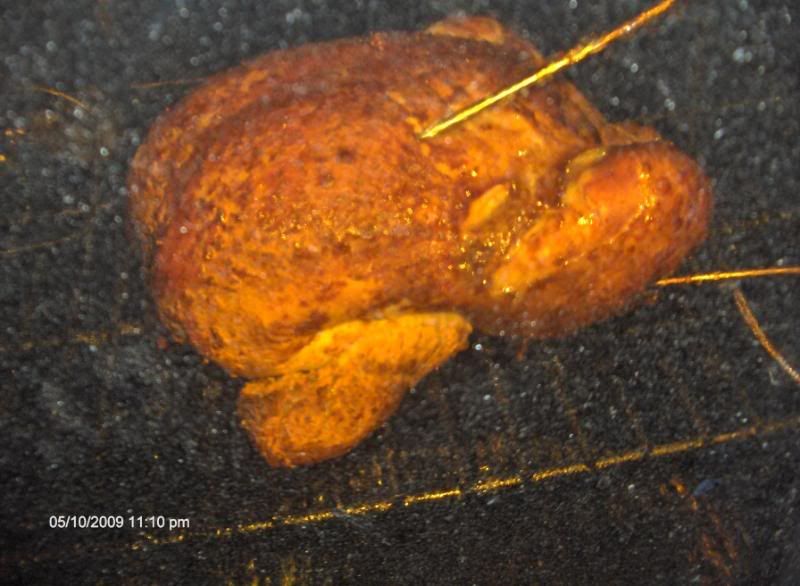 Getting ready to take off soon.
In my haste I forgot to take a pic of the whole bird, and just cut off my favorite section.
I smoked with 1/2 hickory and 1/2 mesquite at 225' for a few hours and finished at 275' to an internal of 170' and let it rest.
Can't get any easier than this.
Thx for watching.
YUMMO.