Yesterday I found a great deal on some chicken wings so of course I decided to smoke them.
Most of them I threw in a brine consisting of brown sugar, kosher salt, chili powder, chili paste, black pepper, garlic, bay leaf, hot hungarian paprika and crushed red pepper.
Bad pic I know
I wanted to see what would happen if I made a brine using some wood chips so I cleaned some hickory chips and boiled them for about an hour and strained through a coffee filter.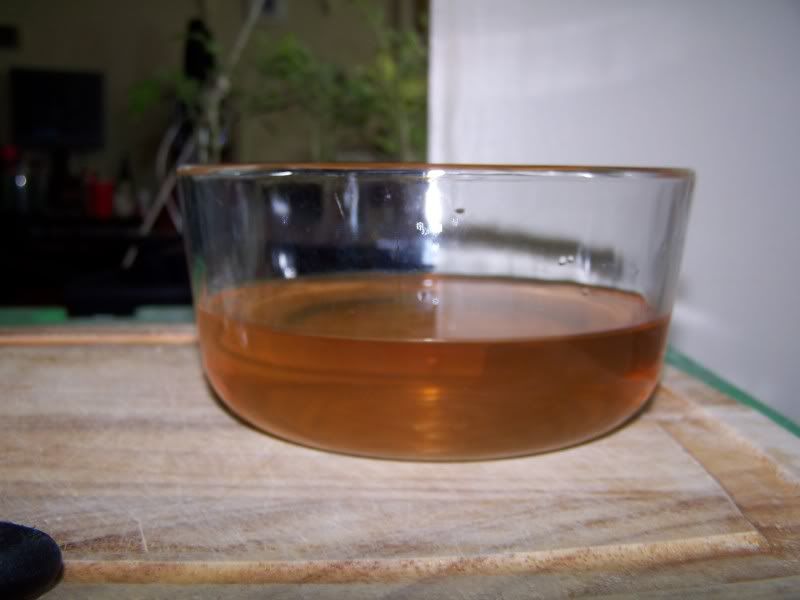 Added some more water and about a 3:1 kosher salt to white sugar, made sure it was cool enough and added a few wings to it.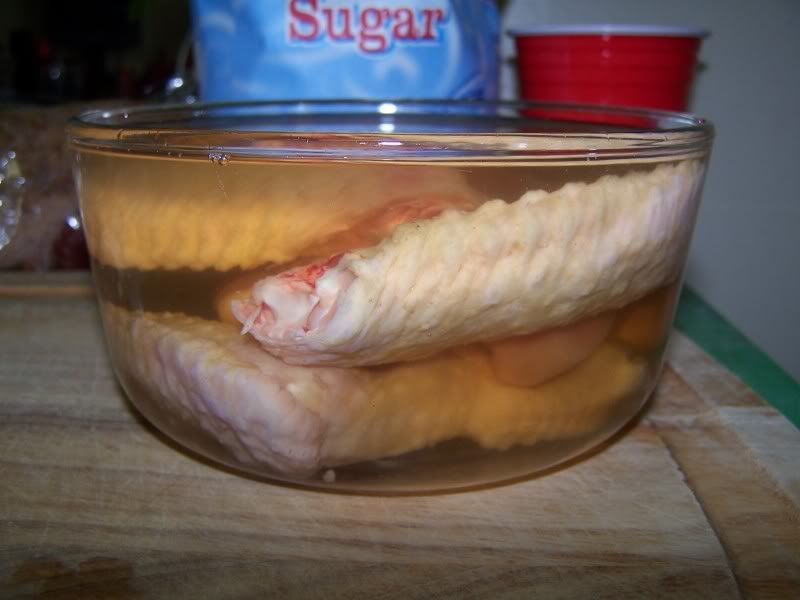 Brother-in-law made a chipotle BBQ sauce that I brushed on most of the chili brined wings with, 4 of the chili ones I rubbed with garlic powder, red and black pepper, paprika and onion powder.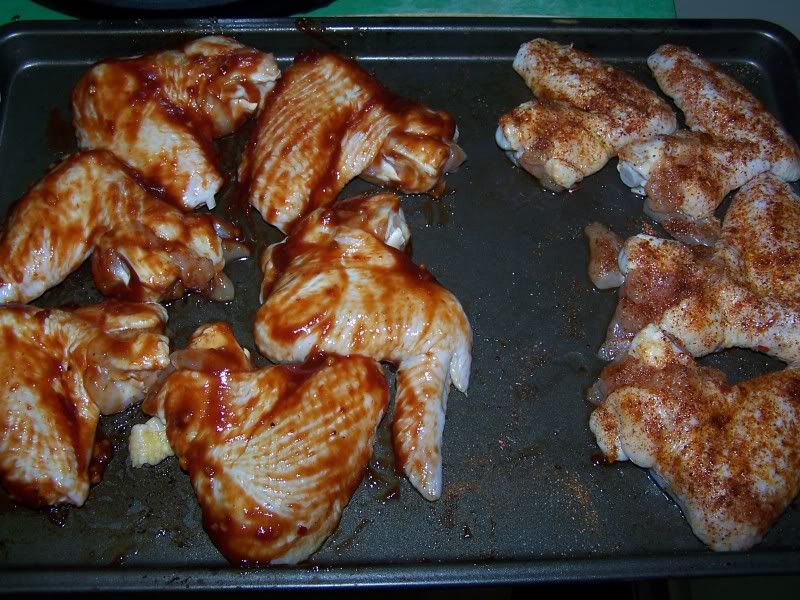 The hickory brined wings I left completely naked.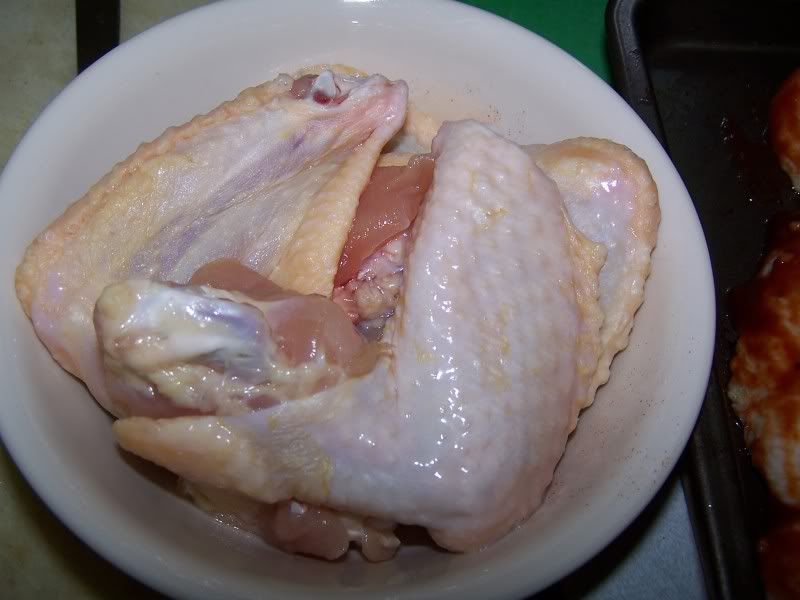 Smoked them over light hickory for 2 hours then threw them in a 450 oven for 5 minutes or so.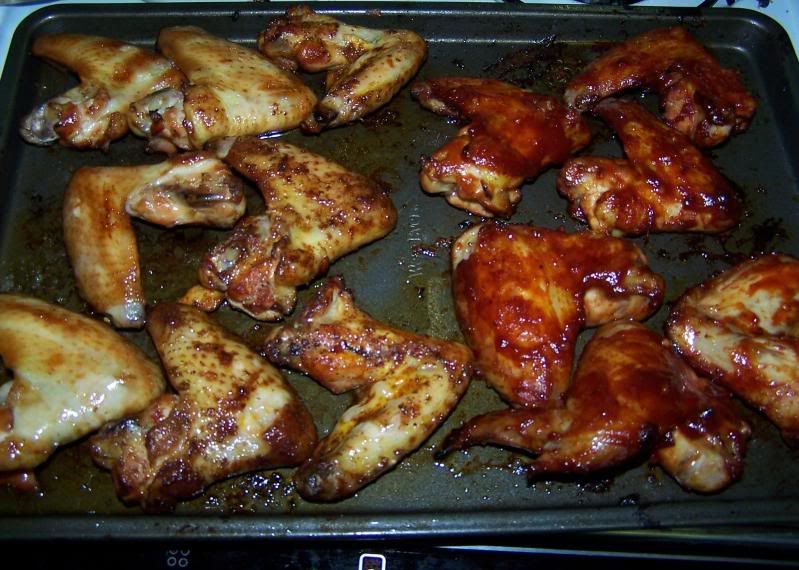 Plated
So they were all really good. The hickory brined ones had a very natural/clean flavor to them but it wasn't as deep a flavor as I was hoping for.
Definitely something I will have to experiment with some more.
Thanks for checking out my wing things.