I did another thread this morning with the Mothers day breakfast with
ABTs I did for the wife.
This is her Dinner. menus for both were picked by her and prepared by me
She wanted Scallops, fresh asperagus out of our patch and parsley buttered potatos
I used Wutangs Idea and did bacon wrapped scallops.
I did them over cherry wood at about 275* for about 45 minutes in the GOSM. brushed with butter and captain morgans Rum. seasoned with Bue Monde and garlic. they turned out fantastic, melt in your mouth!
here's a few pics for your mouth watering pleasure
fresh cut asperagus!
wrapped and seasoned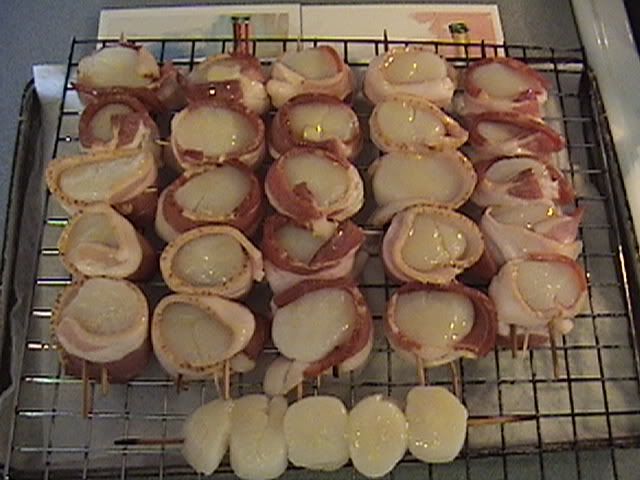 out of the smoker after about 45 minutes @ 275*
plated with the asperagus and parsley buttered potatos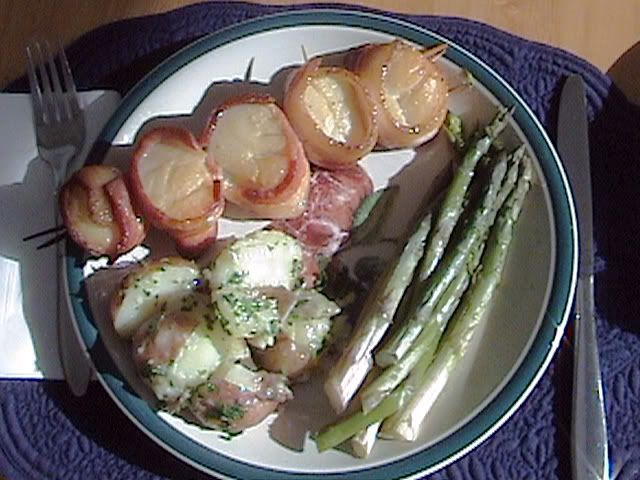 thanks for looking!