Here be a shot a one a 5 briskets I did this weekend fer an upcomin grad were caterin.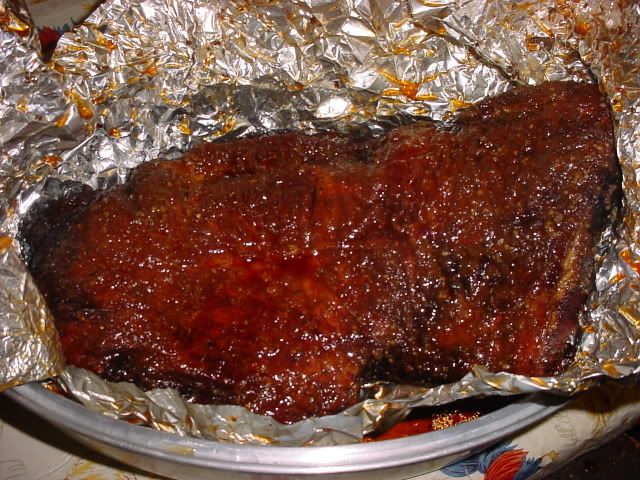 Here be two of em pulled.
Were also doin a batch a Smoke in the Holler beans.
This one kinda a low budget gig, but hey, this year ya can't be to picky!