I love Smoked cured Chicken Thighs so I thought I would try wrapping in turkey bacon.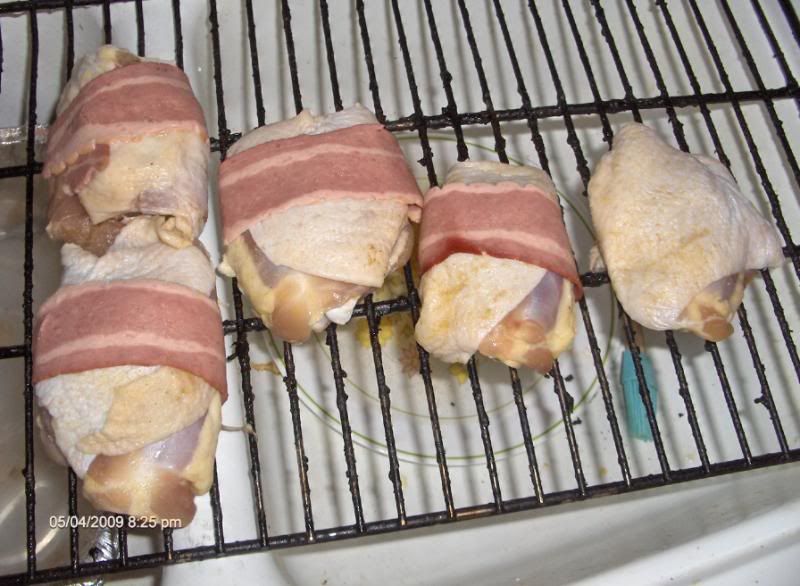 I seasoned them and wrapped them in the turkey bacon. I left one unwrapped as I ran out of the bacon.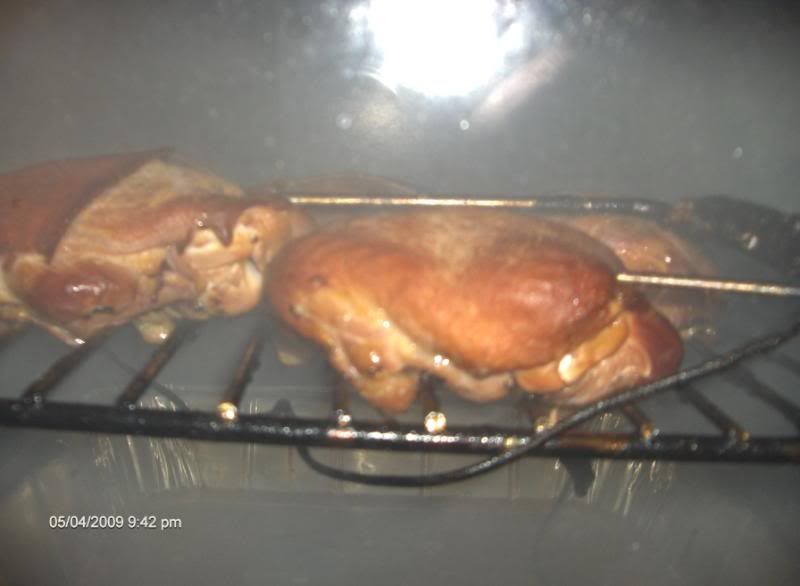 The MES window view.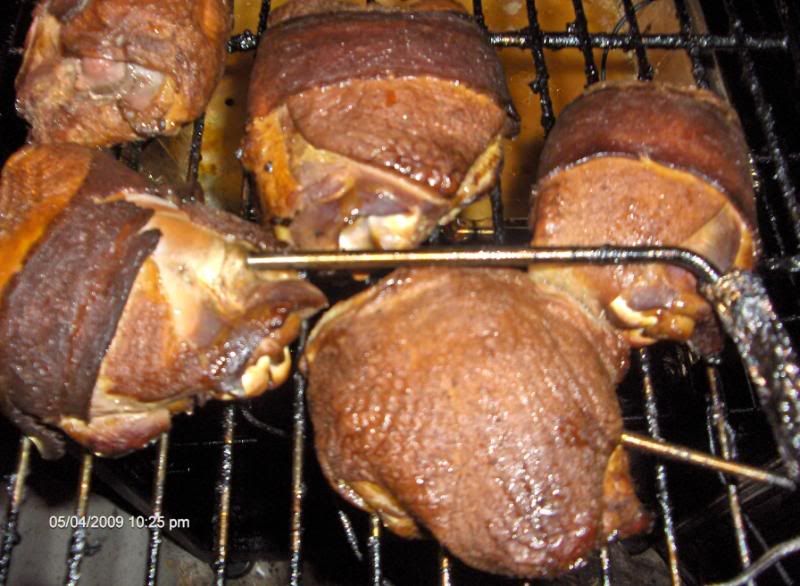 Yum.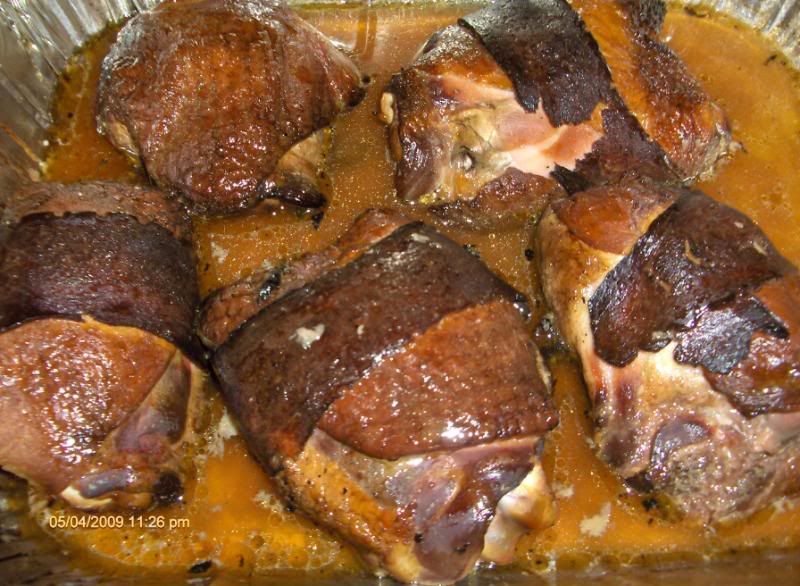 All done and ready to eat, along with some great stock.
I smoked at 225' and used hickory. I forgot to add some Mesquite like I always do and could taste a difference, I usually use 1/2, 1/2. I think I may do the mesquite thing tonight to reheat for a bit.
They were great.
Thanks for watching!