I have never been a fan of meatloaf. Maybe I had it too many times as a kid, I'm not really sure why.
So while browsing the meat section they had meatloaf/meatball mix on sale. Nothing more than ground beef, pork and veal. The sell-by date was getting close so I grabbed 2 packs just over 1lb each for $2 each.
I absolutely love turkey and so I figured if I was going to smoke a meatloaf and not know if I would like it or not I grabbed some ground turkey to do a turkeyloaf.
For the meat I pretty much went by a recipe that Solar posted
http://www.smokingmeatforums.com/for...eatloaf&page=2
Except that I added cubed cheese and no bacon. The turkey was just your normal meatload ingredients and cubed cheddar and jack throughout.
Since I had a little extra room on the smoker I made what I guess would basically be a turkey fattie. Took some extra turkey meat, sliced a Johnsonville sausage and some cheese inside.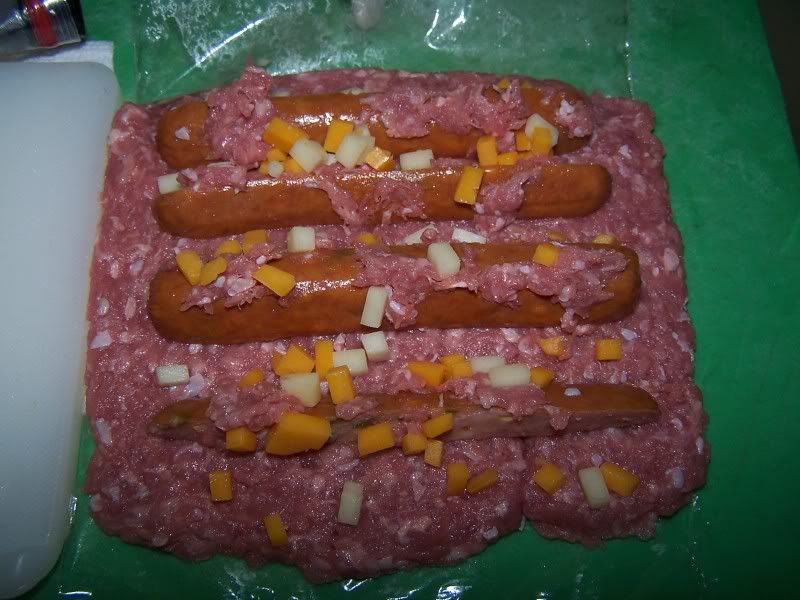 About an hour in...
Bout a 1/2 hours or so I brushed with a sauce of ketchub, BBQ and some habanero hot sauce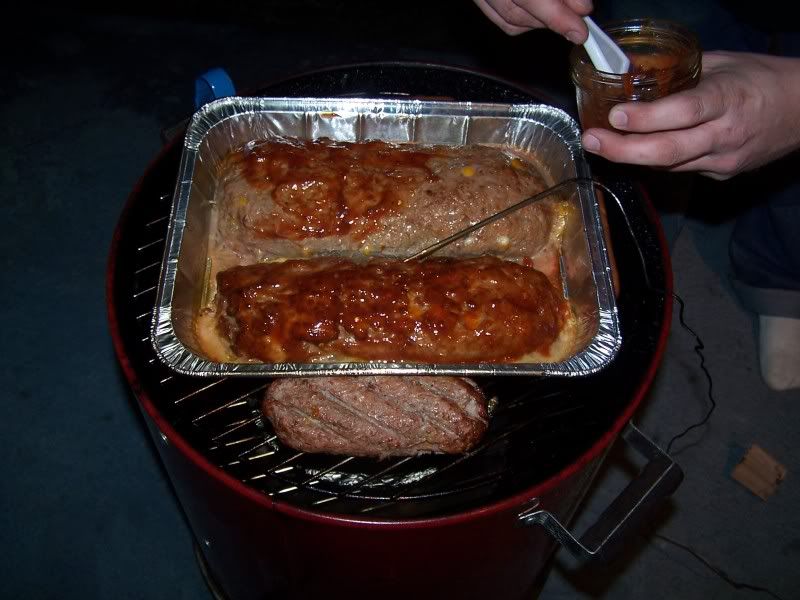 Brought turkey to 160 then threw under the broiler for a minute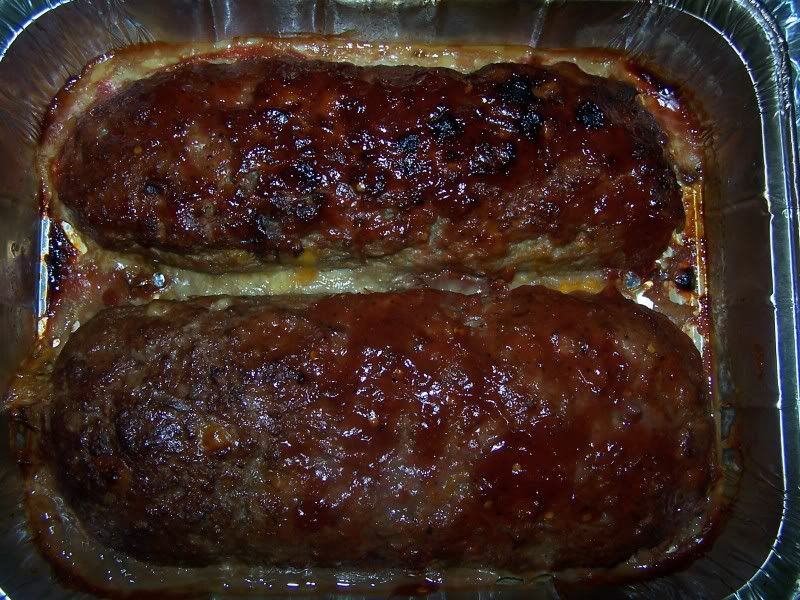 Meatloaf sliced, forgot to get ones of fattie and turkey...
All on a plate
I have to say that I no longer hate meatloaf though I don't love it either. I did prefer the turkey more (don't judge me) but I figured I would. I really enjoyed the roasted corn inside and the sauce on top was great, sweet and spicy but not overpowering.
Thanks for lookin.