Doing a lot of companion planting this year in the garden so I have to worry less about pests and disease.
Companion Planting is the planting of different crops in close physical proximity (in gardening and agriculture), on the theory that they assist each other in nutrient uptake,
pest control
,
pollination
, and other factors necessary to increasing
crop productivity.
wiki link-
http://en.wikipedia.org/wiki/Companion_planting
Still have a week or 2 before I put things in the garden but since I have about 300 borage seeds I took some over to my parents to plant by their strawberry plants. Borage will increase strawberry production and flavor.
Here are a couple pics of the little buddies, this is the second day they have been above ground and are pretty good sized.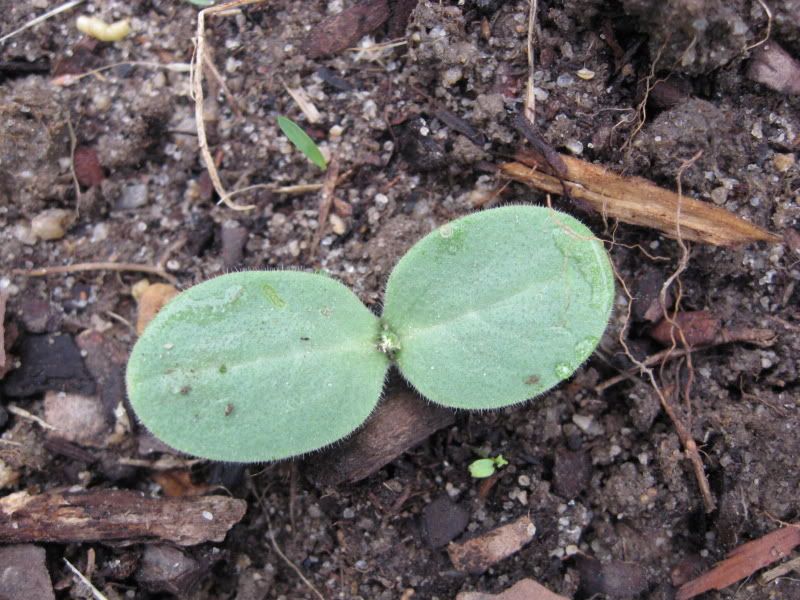 This is what they should look like when fully grown
They call it the "magic bullet" in the gardening world due to the help it provides, not only plants growth and vigor but attracts many good bugs and repels many bad ones.
I wasn't able to find borage seeds anywhere in the stores and even the nursery down the road had never even heard of it. I was able to get packs of 150 seeds from Burpee.com for $3.75
Oh, and the entire plant is edible. The leaves have a mild cucumber taste and the flower sweeter like honey, leaves go in drinks or things like potato or egg salad, the flowers they put on desserts or salads or freeze them in ice cubes and use in drinks.