I've been looking for beef ribs around here for a while and finally found some at Fred Meyer (part of Kroger). They were cheap and looked good so I grabbed them. I wanted to keep it simple so after getting some great advice (thanks to everyone but especially Dawn since I followed hers the closest), I added a light coating of cbp, kosher salt, garlic powder and chili powder. Smoked them in the Big Block at 240 for 5 hours with a mix of Pecan chunks and peach chips.
They turned out really nice. A little greasy but great beef flavor and perfectly tender. I only hit them with about 3 hours of smoke and the pecan/peach mix was a little light for me...probably hickory next time. I also wish there was a bit more meat on them but that's what you get with beef ribs, I guess. I just polished off most of them so I'd definitely consider them a success. On to the Q-View:
Ready to hit the smoker: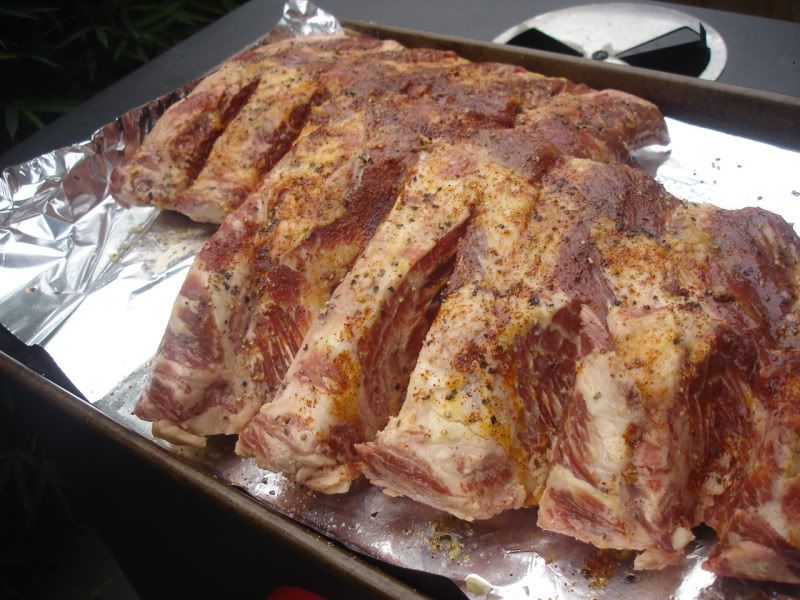 In for about 2 hours:
This is around 3.5 hours: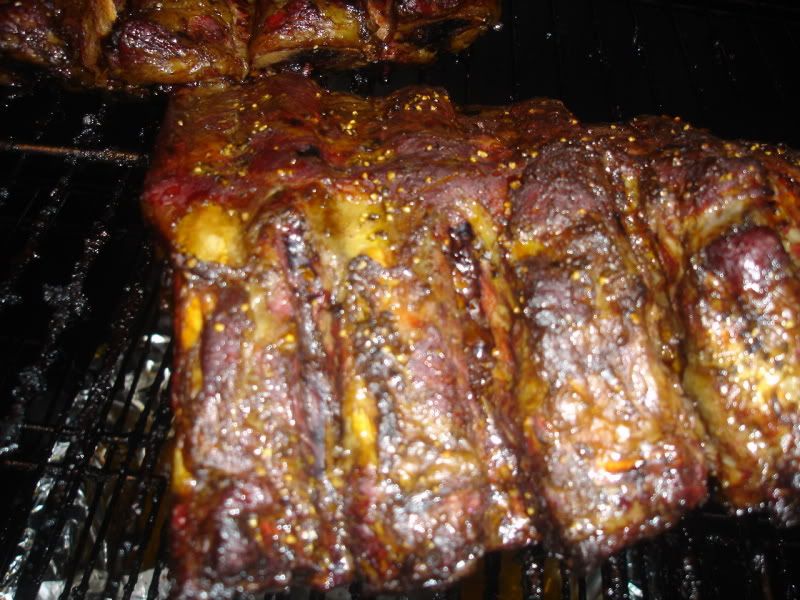 Just out of the smoker: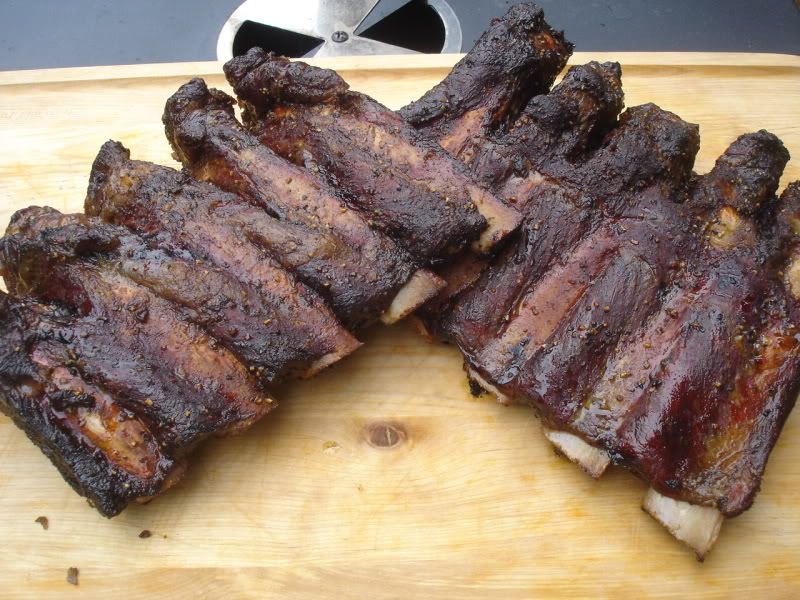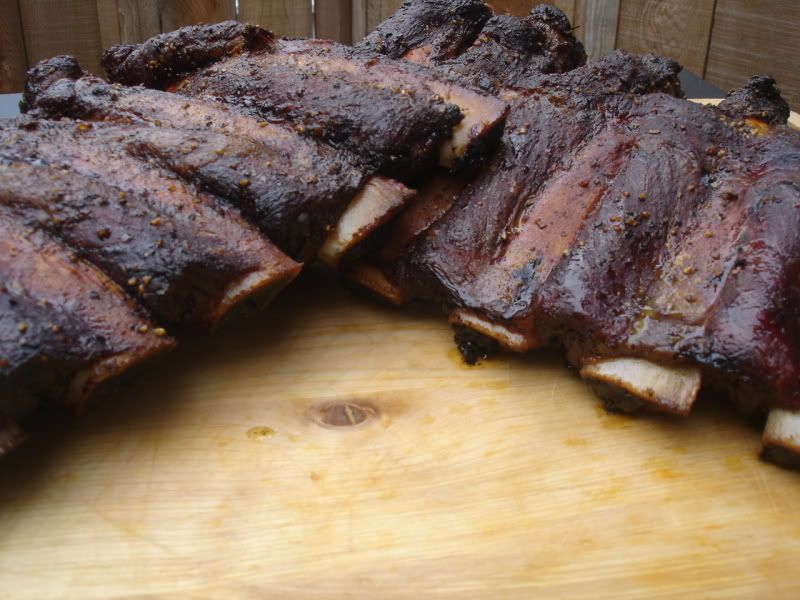 And a couple of slice shots: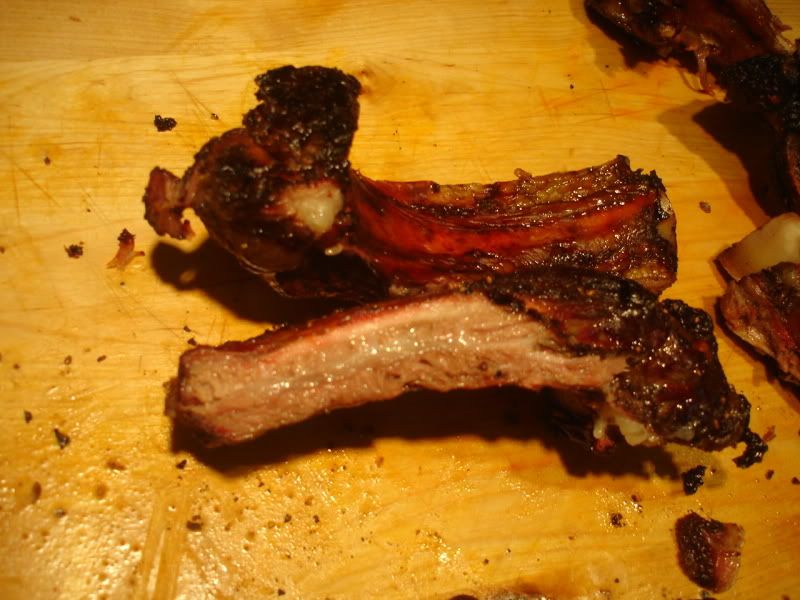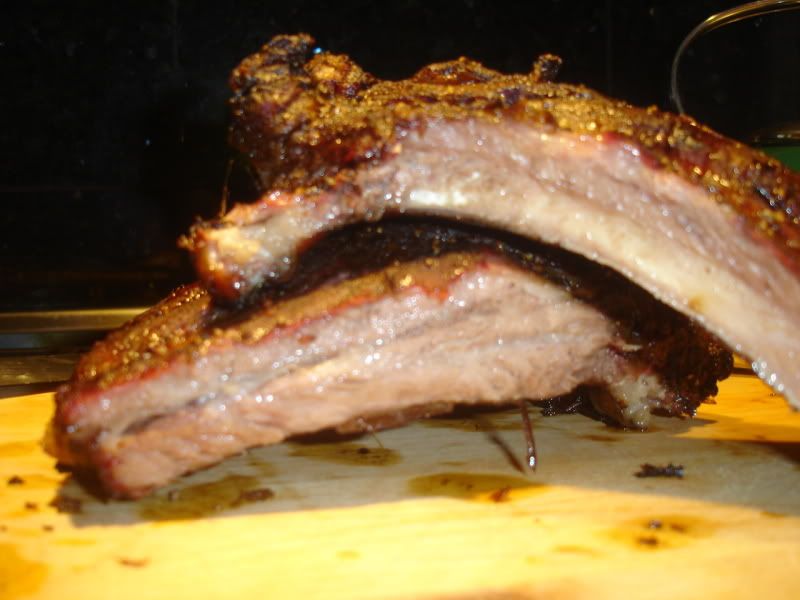 Thanks for checking out my beef ribs.