First time for ribs! Using my modified magic dust, little more cayenne this time:
I was going to post the rubbed pork pic here, but man it came out blurry...dirty lens, oh well. I will post some more pics in progress.
Hitting up with Hickory using 3-2-1. Got off to a bad start. When I was heating the smoker up, it got a little carried away. I don't know how hot it got, but my wife is going to Wally world to get a new thermometer for me!
IN progress: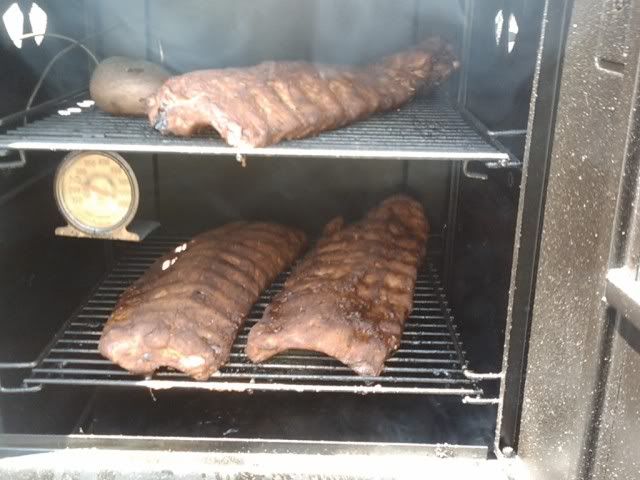 Have used about a third of the lump I usually do. I drill a whole lot more holes in the fire pan. Struggling to keep temp down