I give to you: The chicken parm fattie
The ingredients:
over 1 lb sweet italian sausage
ricotta cheese
chopped garlic
fresh basil leaves
tarragon
oregano
italian seasoning
chicken
pancetta
marinara sause
mozarella cheese
parmesan cheese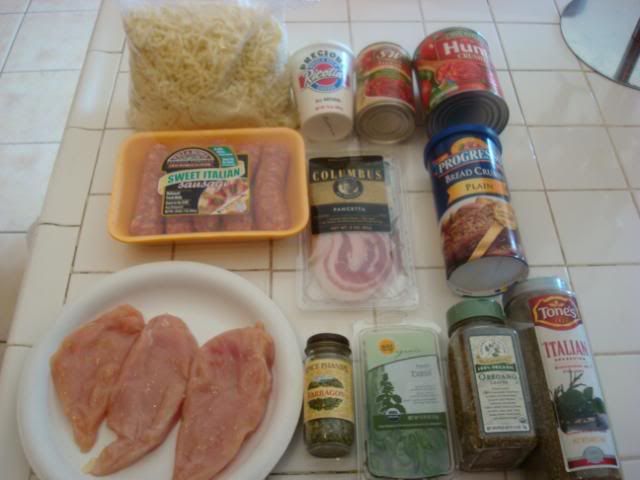 began by pounding out some chicken breast, then cut into strips, egg wash, bread crumbs, and lightly pan fried the chicken.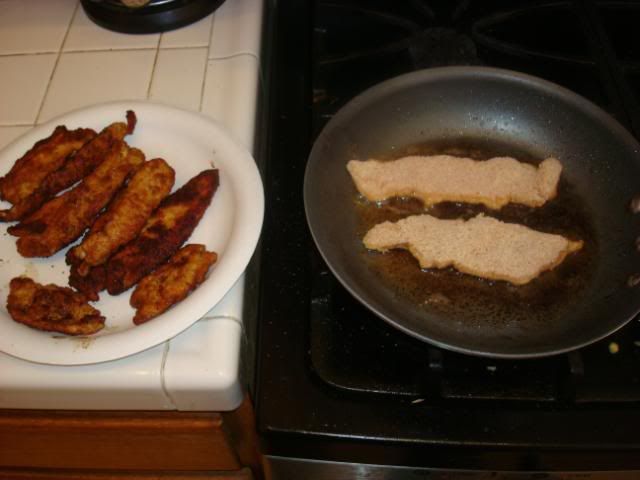 then mixed the ricotta with garlic, tarragon, oregano, italian seasoning and parmesan.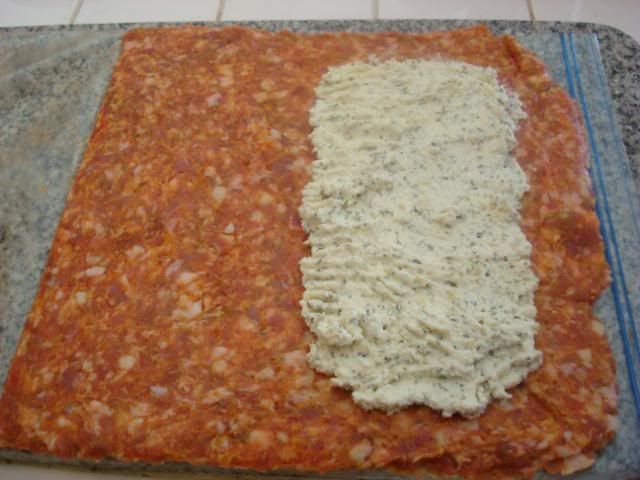 added fresh basil.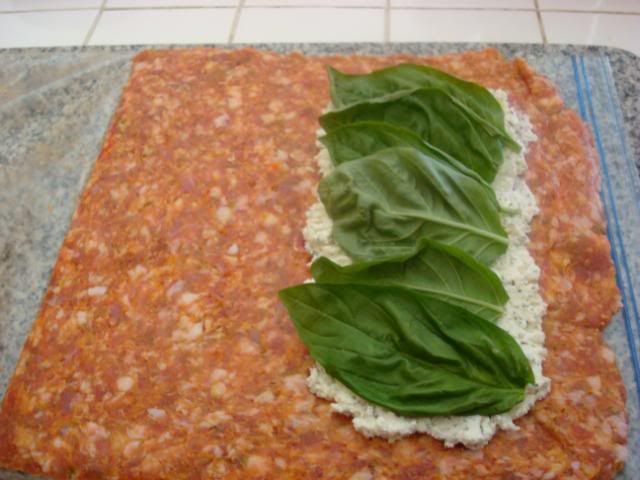 Added the chicken.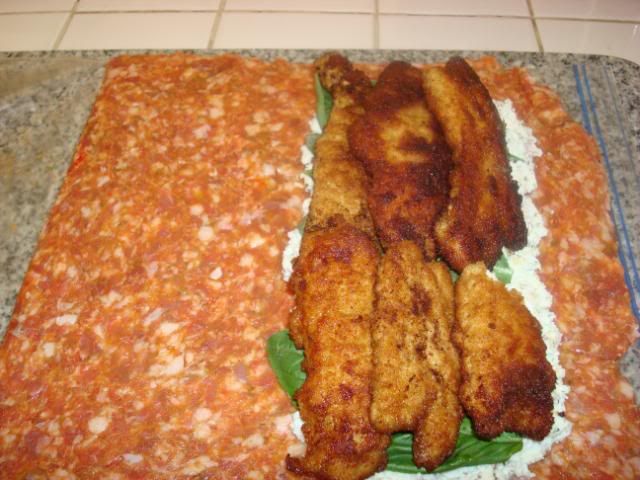 topped with mozerella.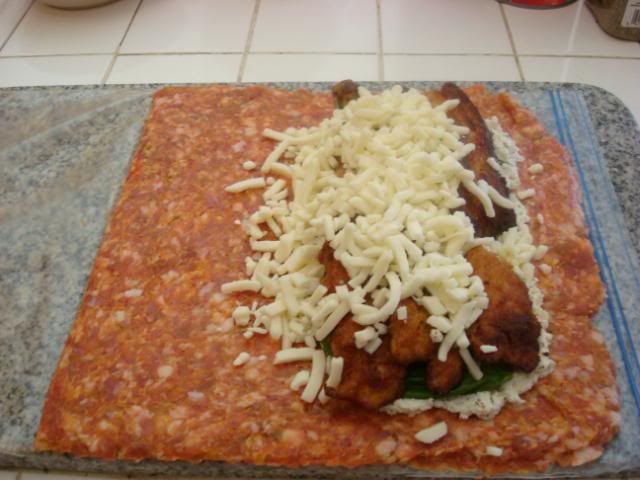 rolled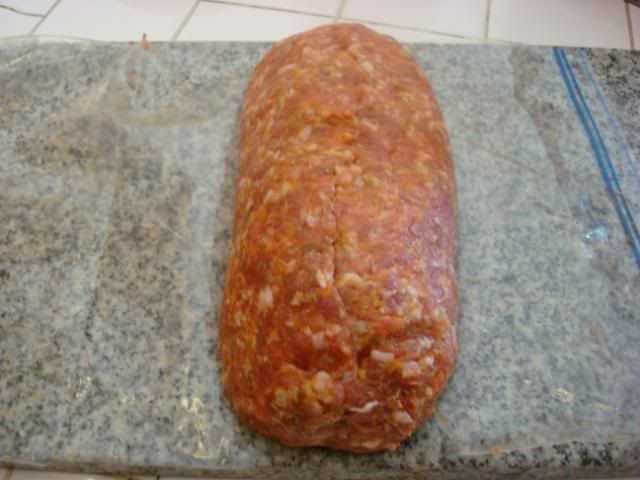 Wrapped in pancetta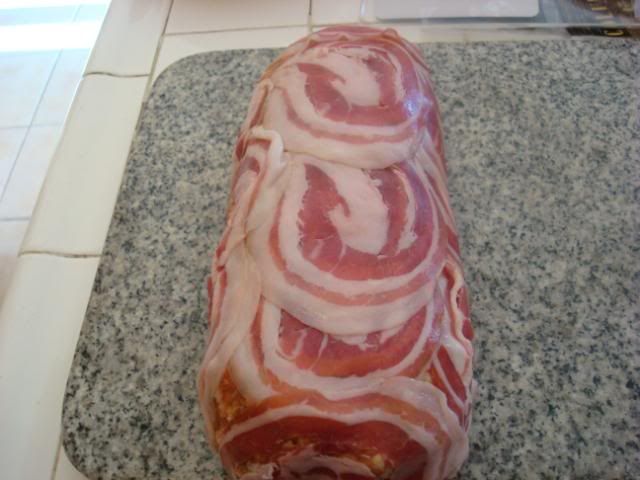 Onto the traeger.
While the fattie was cooking, I made my marinara. Can of crushed tomato, can of stewed tomatos, fresh basil, tarragon, oregano, italian seasoning, and some sugar.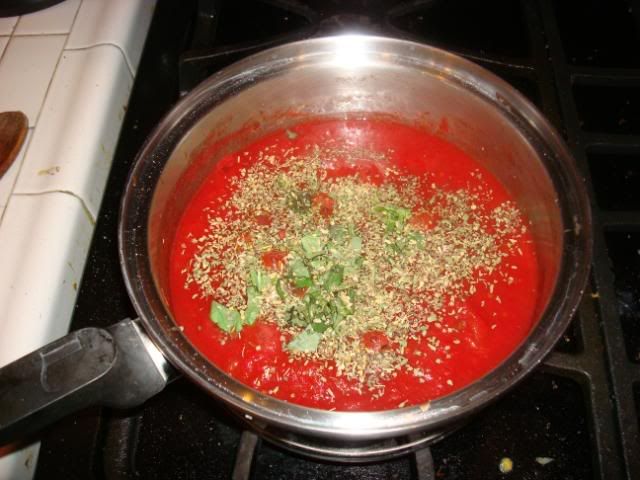 fattie is done!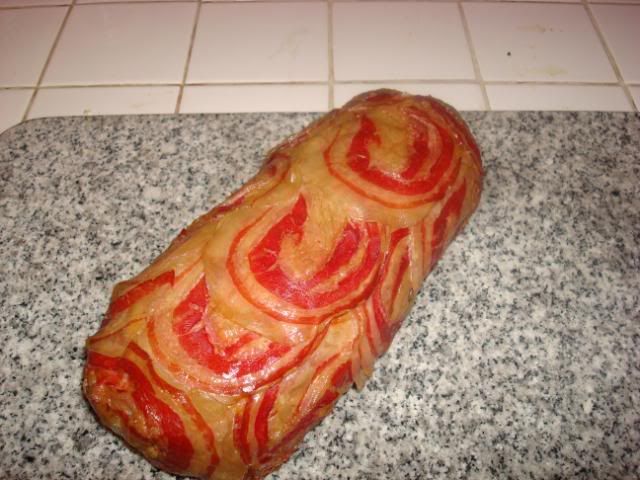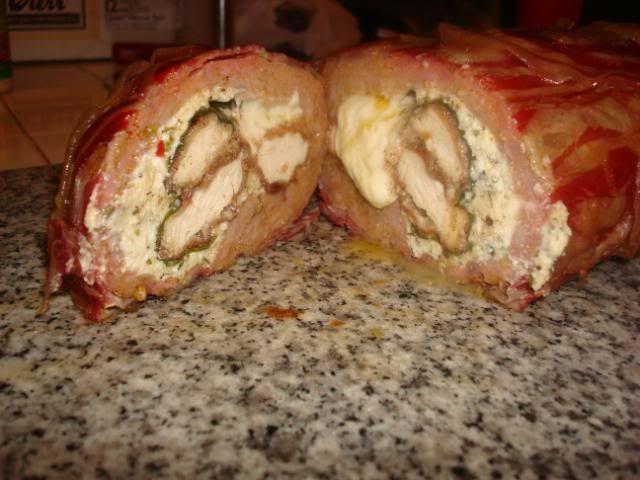 Plated slice with some cheese ravioli and sweet italian sausage.
covered it all in marinara and mozerella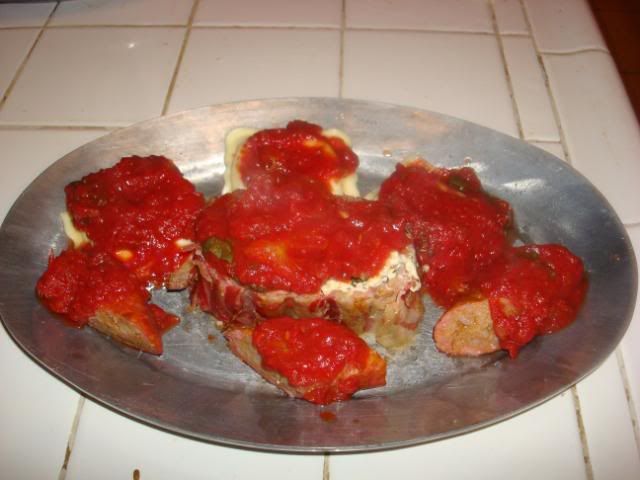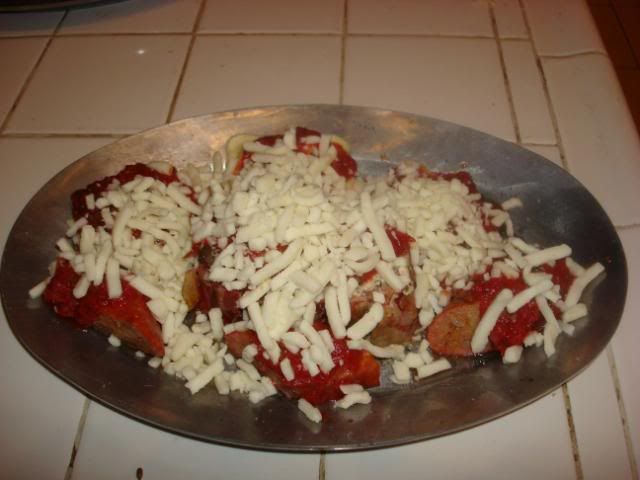 into the broiler for a few seconds.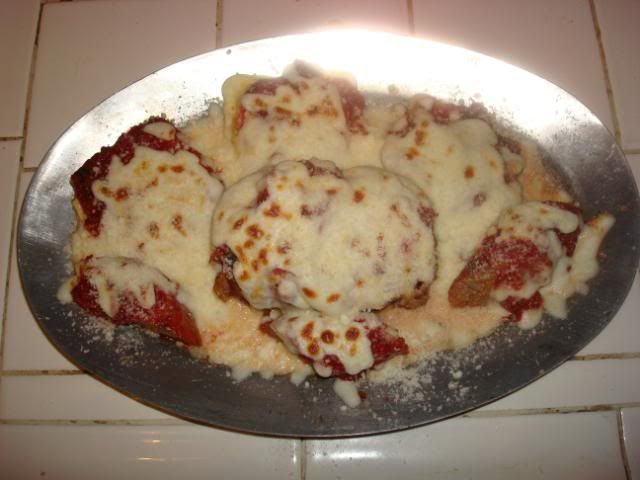 dinner is served!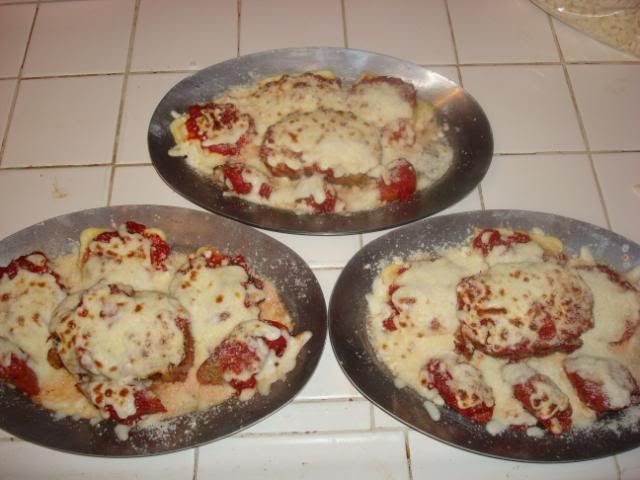 B.B.Q warrior LOVED it !!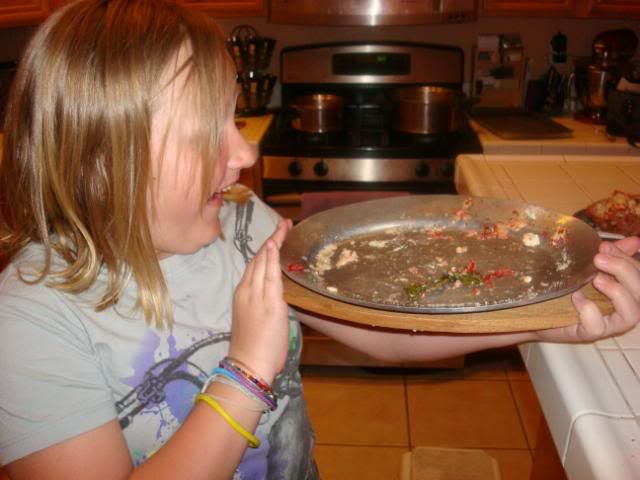 one last view of the internals of the chicken parm fattie.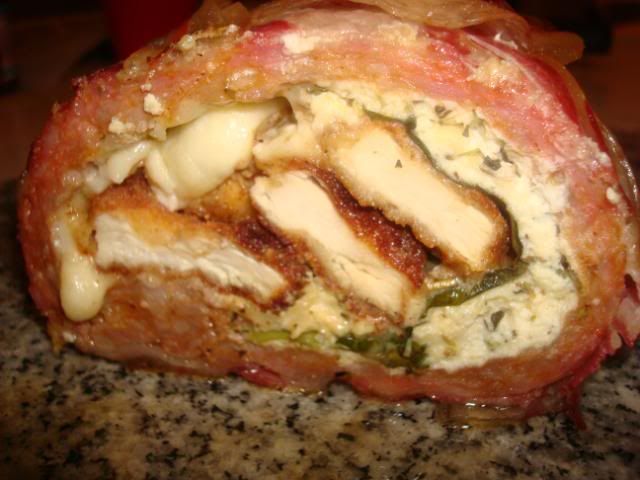 This fattie was unreal, I will do this one again many times over!
Thank you for checkin out my chicken parm fattie.