I have 2 slabs of baby backs on the MES for dinner. Put them on around 12:15, and using the 2-2-1 method. Bi-lo had them on sale this week for $2.99/lb. I didn't get a chance to rub them last night. They were rubbed about an hour prior to smoking.
Here's dinner:
Rubbed and ready: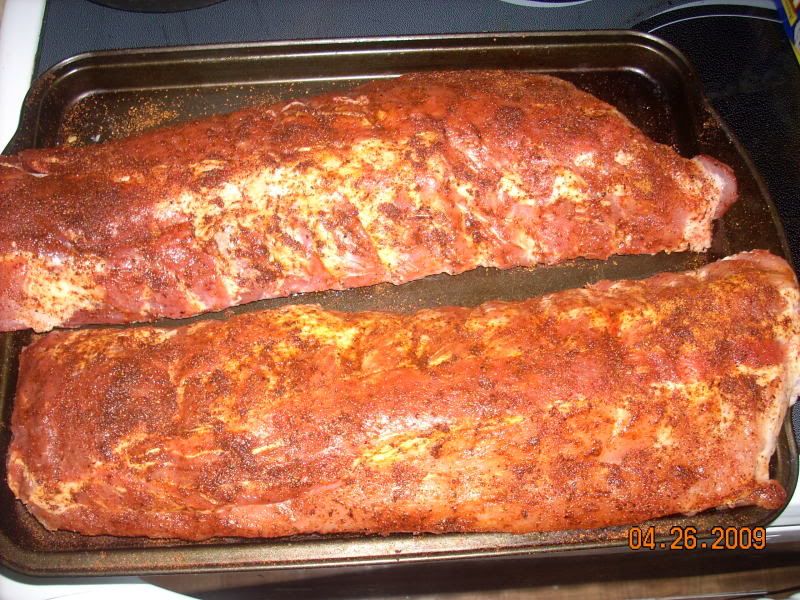 After 2 hours of hickory smoke: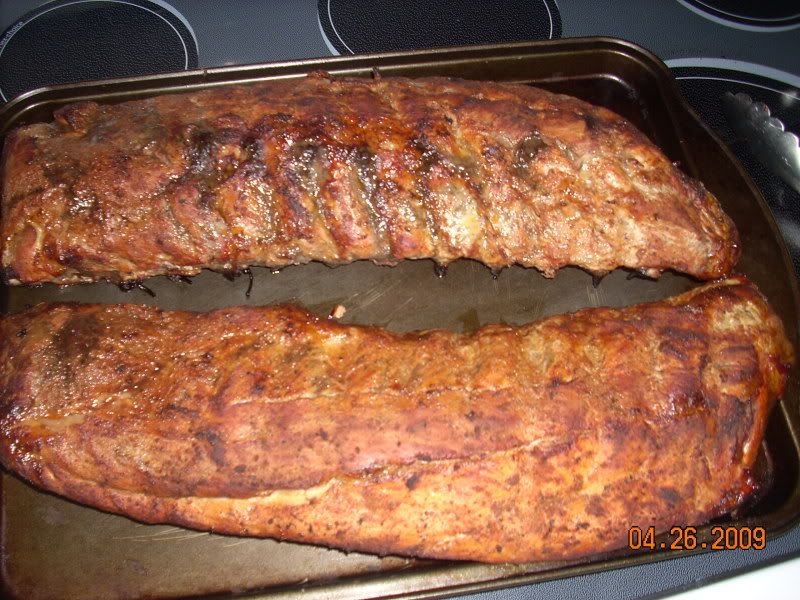 Going into the foil and an apple juice bath: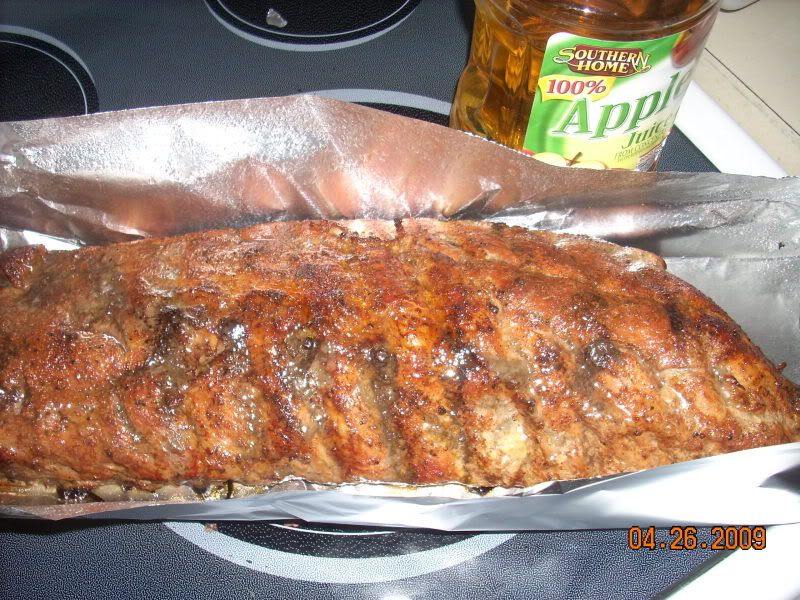 They have about 45 more minutes in foil, then sauce and another hour of smoke.
More to come...