Damn hot here today in Augusta, GA. Decided to have a little family bbq; just the kids and the wife, a little kidde pool, some hot dogs on the grill and a bunch of smoking meat. I'm paying for it with a sun burn now.
Anyways, decided to try several pieces of royal lump added to my smoke pan in the CCSV24 for something different. I used apple and cherry wood for the smoke. My idea was to use the lump to help regulate the temps a bit and to also help the wood stay lit. I have an issue of smoking at 225* or so and it takes a while to get my chips to smolder. It worked so I'm going to keep this up with some tweaks.
It was a small butt, around 6-7 lbs I would say. Used my rub and took it to 165* foiled and put in the oven until it reached 200*, did the towel & cooler thing, finishing sauce and it be damn good. That will be tomorrow night's dinner. Did a fatty too nothing special, just rubed it up. For tonights dinner I did Chicken parts that started in an applesauce bath for an hour or so and some ABTs. Oh yeah Dukes beans to round out the smoke. .
Betweeen the smokes and 2.5 year old and a 6 month old I'm freaking tired!!
On to the Q pics:
Butt ready to go into the oven: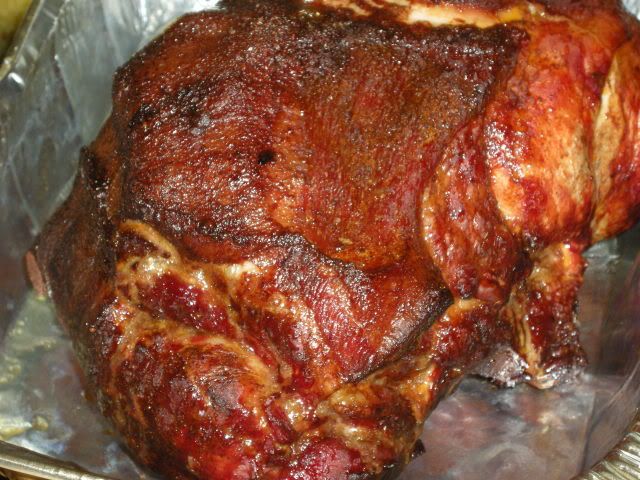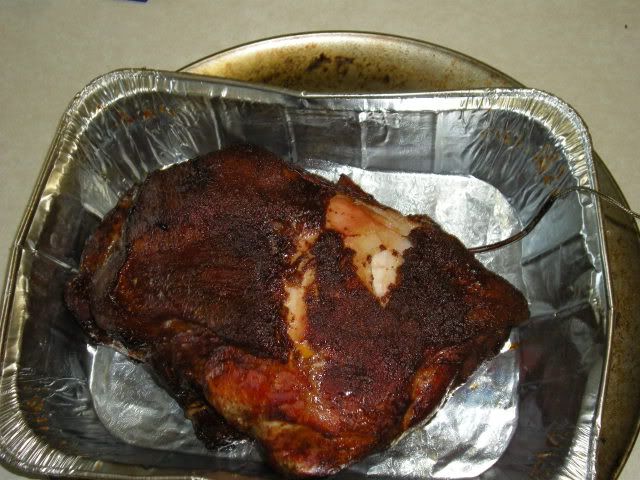 Butt pulled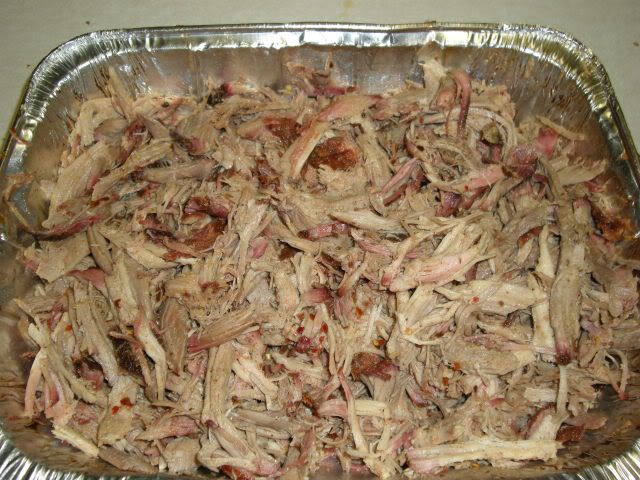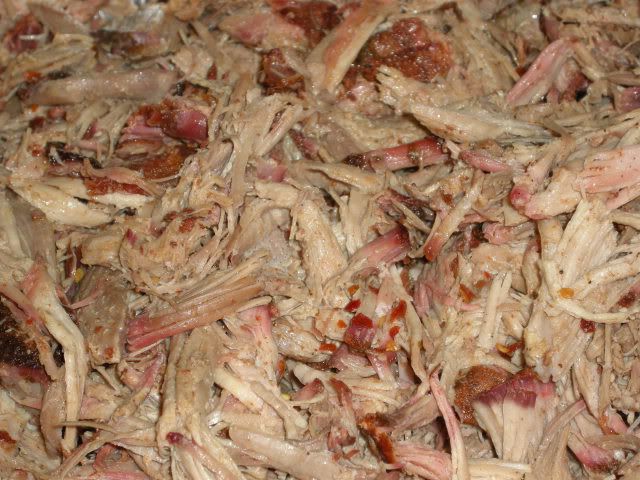 ABTs pre-smoke
ABTs smoked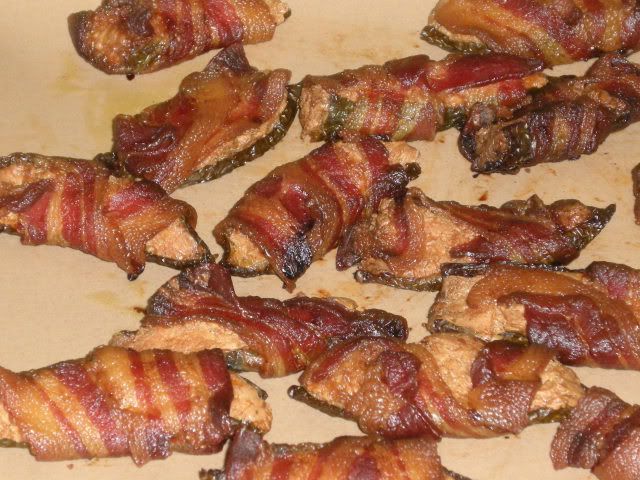 Fattie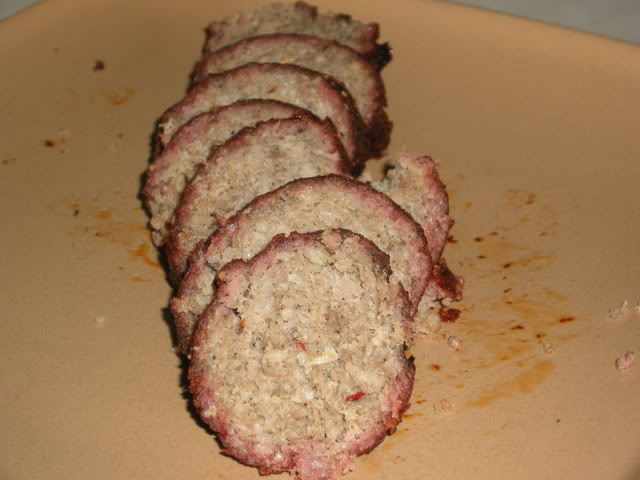 Chicken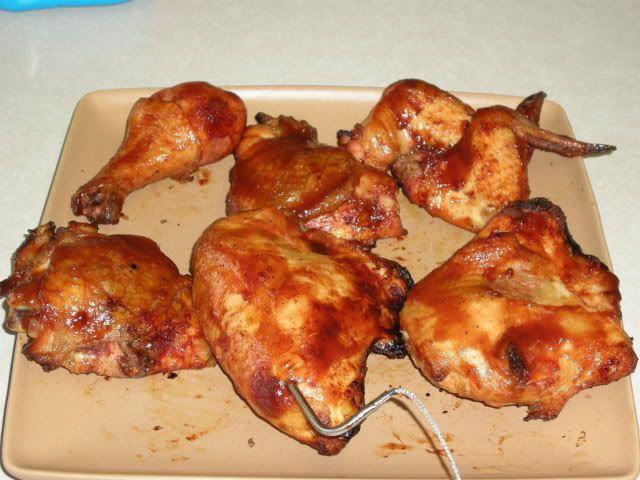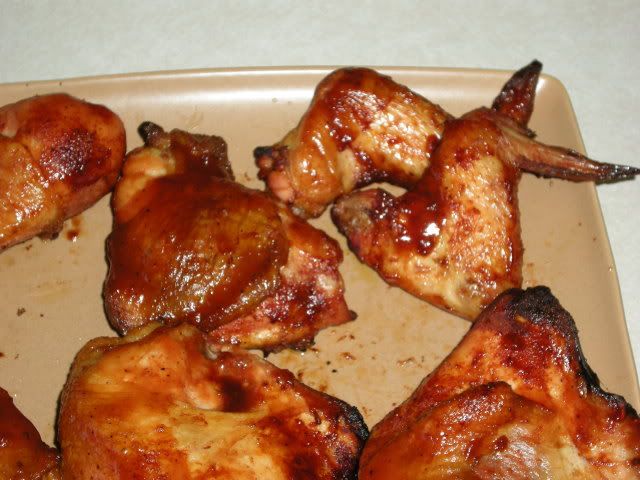 Beans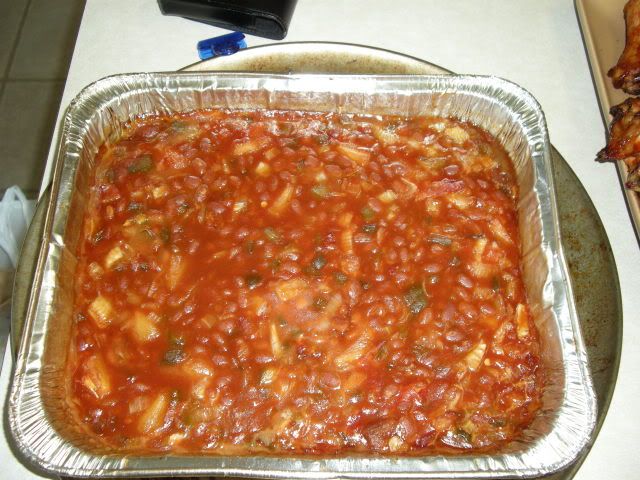 My new grill: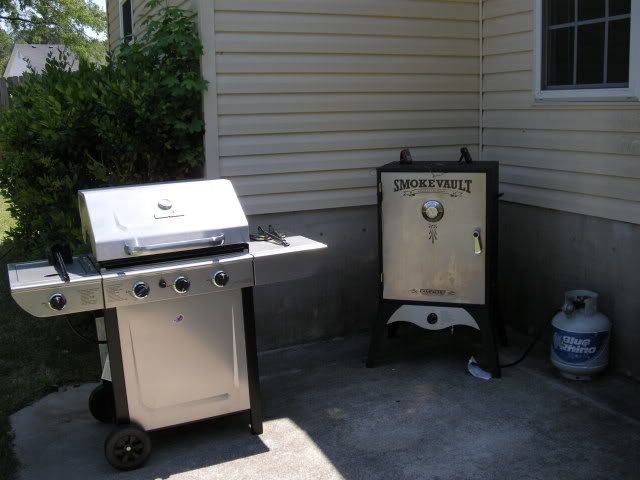 And a lizard hanging out on the gutter: