Busy night here. I have 2 butts, one for my boss and the other for a payback going to Utah with some pastramie and a buckboard bacon that is curing right now here.
http://www.smokingmeatforums.com/for...ad.php?t=76080
Back to the pulled pork.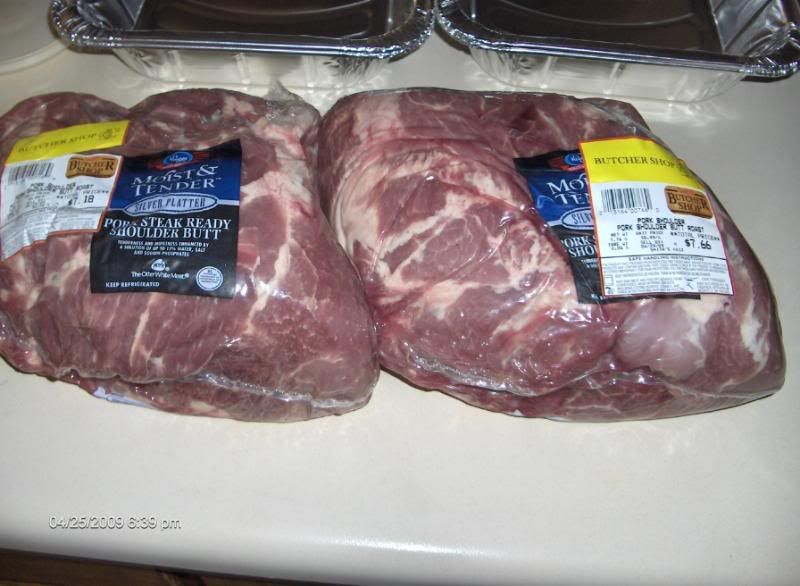 2 7# pounders @ .99 a pound.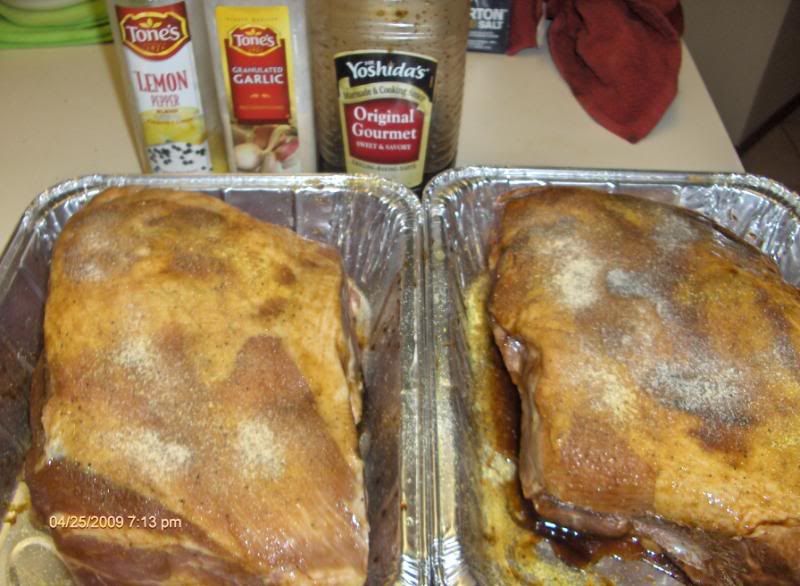 My usual rub, I like to keep it simple.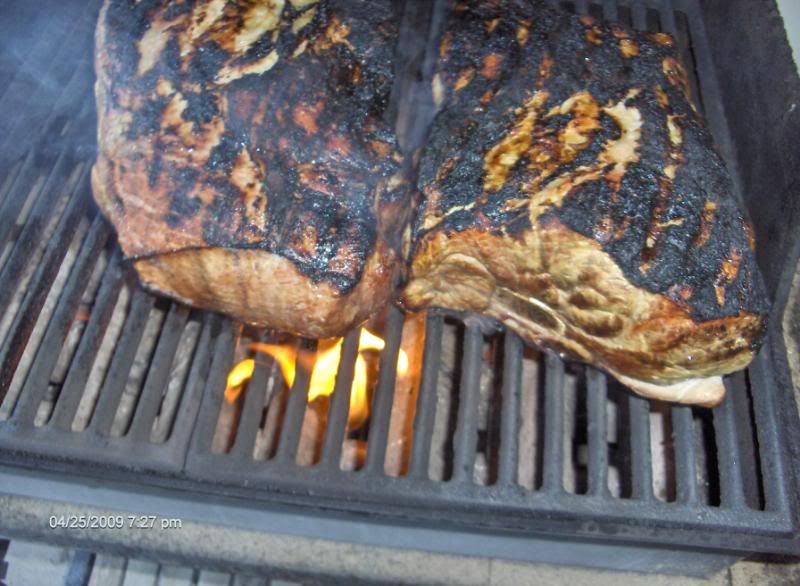 Ahh fire.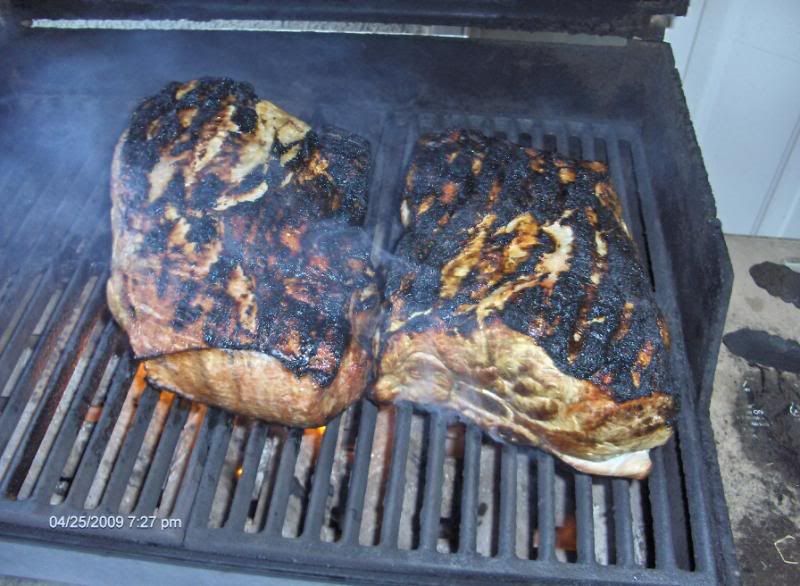 Flipped.
In the smoker.
Drip pans with 3 cups water, some beef stock and some thinly sliced onions for the finishing sauce.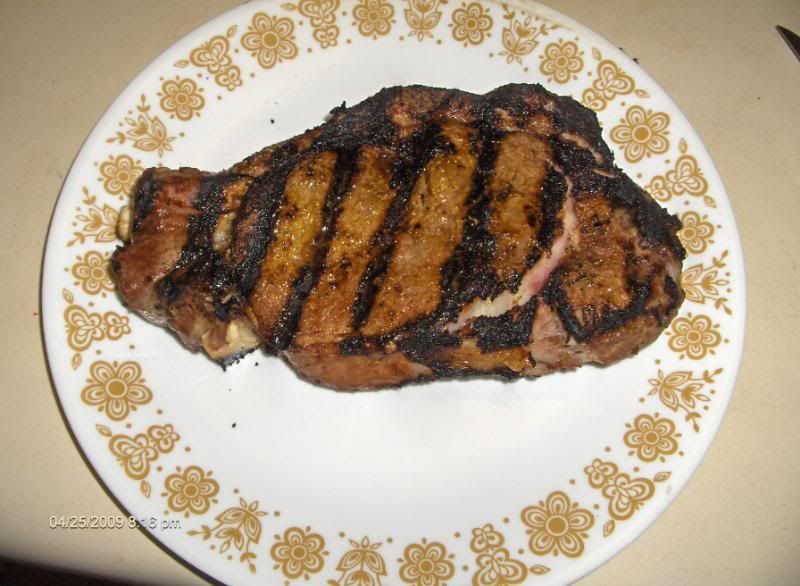 The bonus is the ribeye smoked till 110' and finished on the Weber gas.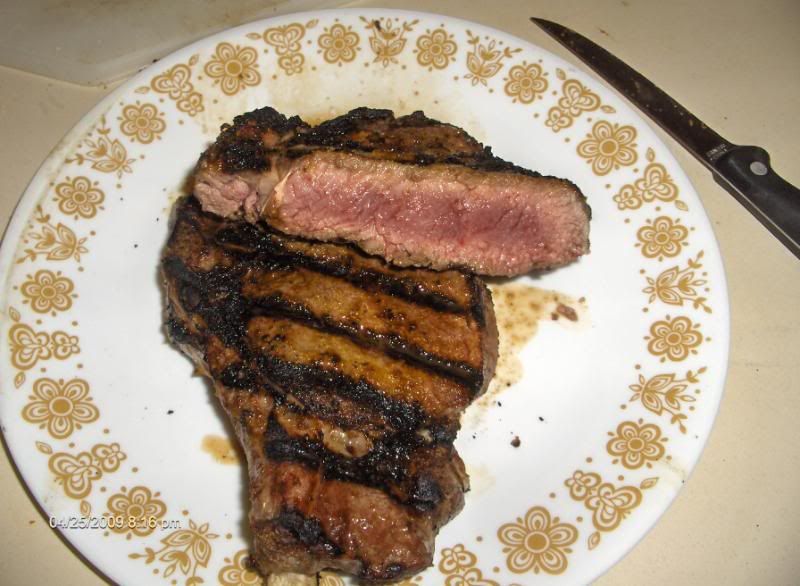 I had to rewarm Carol's in the Mic she likes med.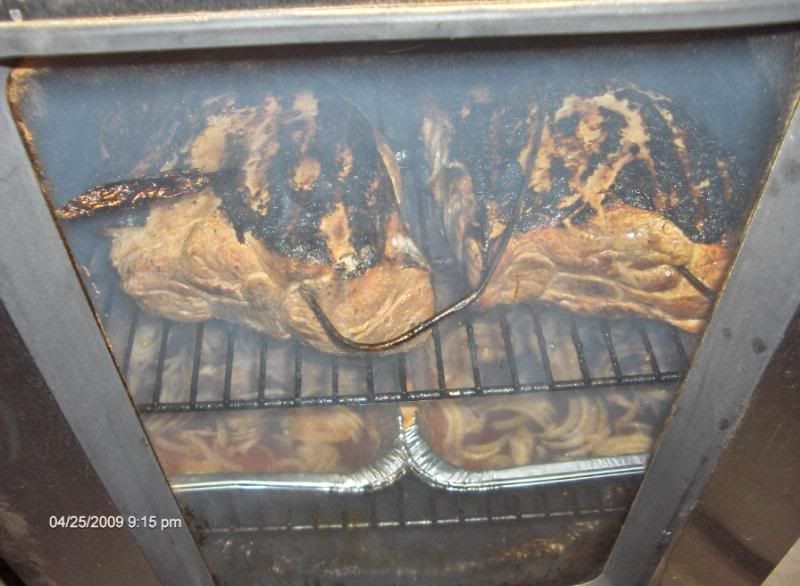 Through the door after 1 1/2 hours at 93'.
Here is the plan. Smoke another 3 -4 hours and put them in the drip pans and foil, turn the MES down to 190' and go to bed. When we get up I will pull them.
Thanks for watching. More to come!