Well got a fair start on the drum taday. Got here burnt out with a 5 million btu turbo torch, ifin there was a linin in there, it sure didn't survive that! Burnt the paint offin the outside to.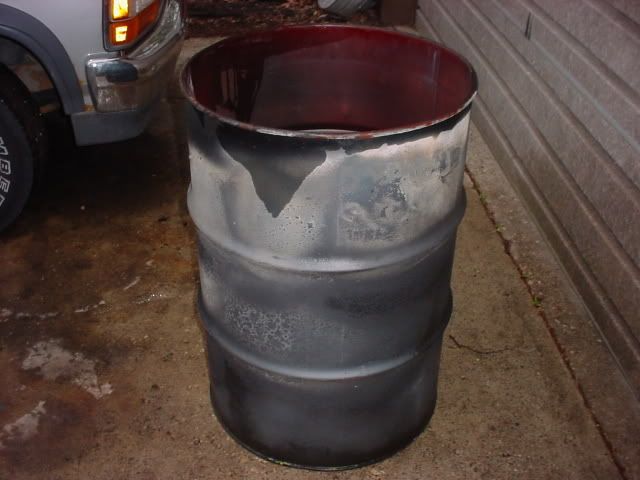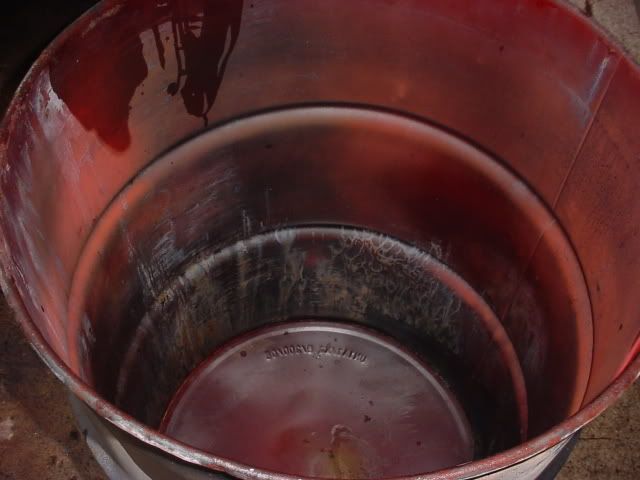 After burnin it off I then gave it a good wash out with the powerwasher. Then hit everthin with a 4 inch wire wheel on my angle grinder.
It's sittin over in the small garage with a fresh coat a primer. Tammarraw I will start layout an drillin holes.
Post more pics as it progresses.