after smoking some pork butts, ribs and abts I figured I should try the brisket. I picked up a flat at Sam's for about $20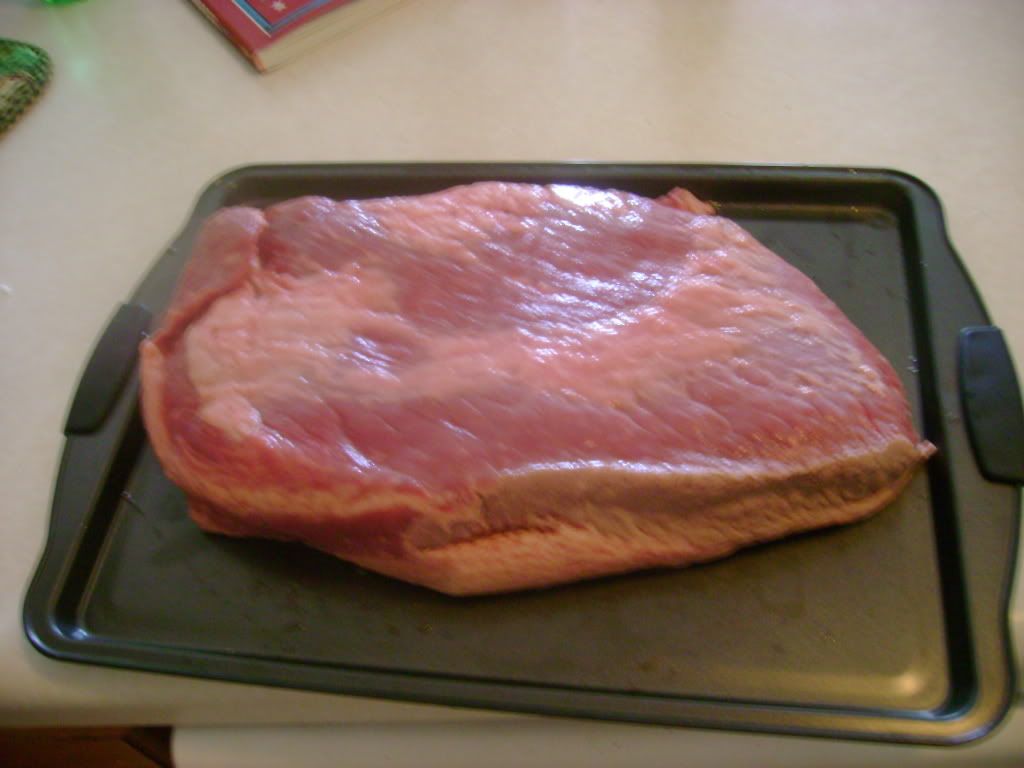 I then rubed it down with the following rub recipe:
1/4 cup brown sugar
2 Tbs kosher salt
1/4 cup black pepper
1/4 cup paprika
1 Tbs dry mustard
1 Tbs onion powder
2 Tbs garlic powder
2 Tsp cayenne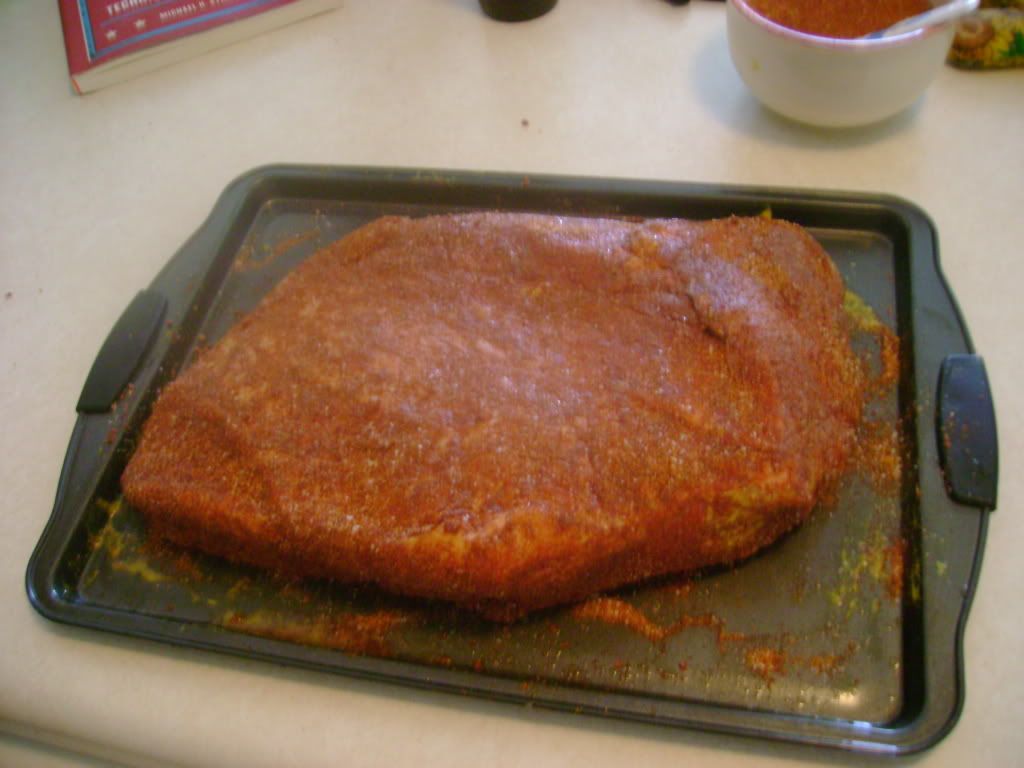 Put it in the MES at 225 with an aluminum pan full of beer, garlic and onions underneath. Smoked to a temperature of 170 moping with only beer. Then I put the brisket in the pan fat side down and covered with aluminum foil. I placed it back in the smoker and pulled at a temp of 191.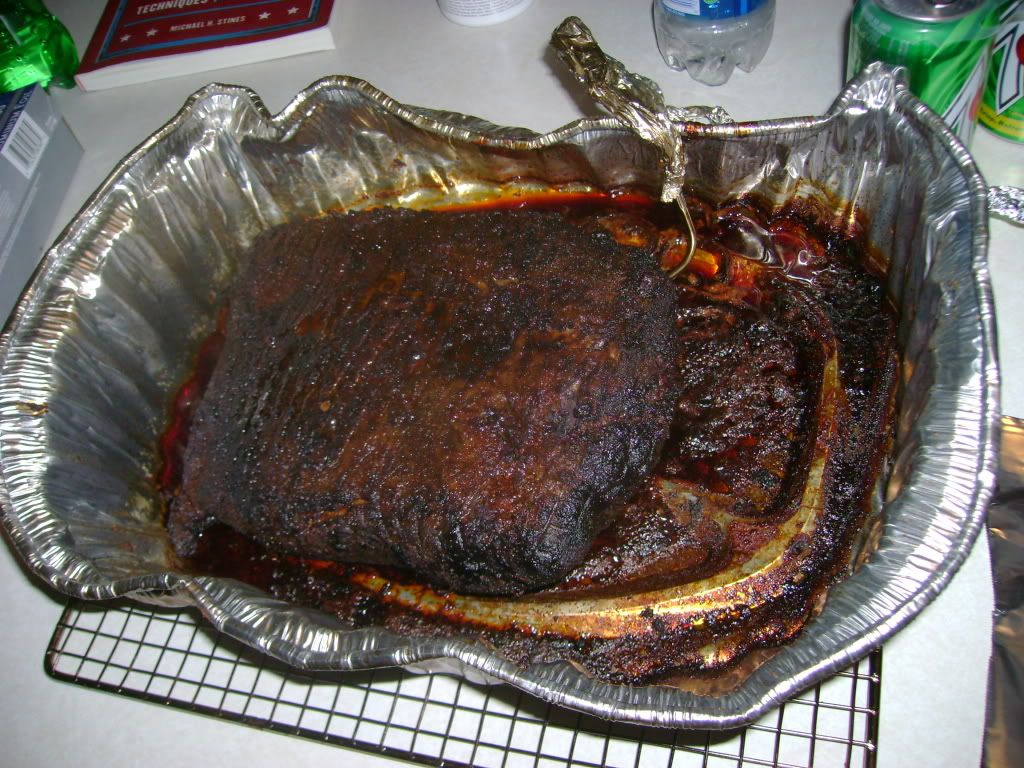 I then wrapped in foil and wrapped that in a towel. It stayed there for about 3 hours... when I sliced it the meat was still hot.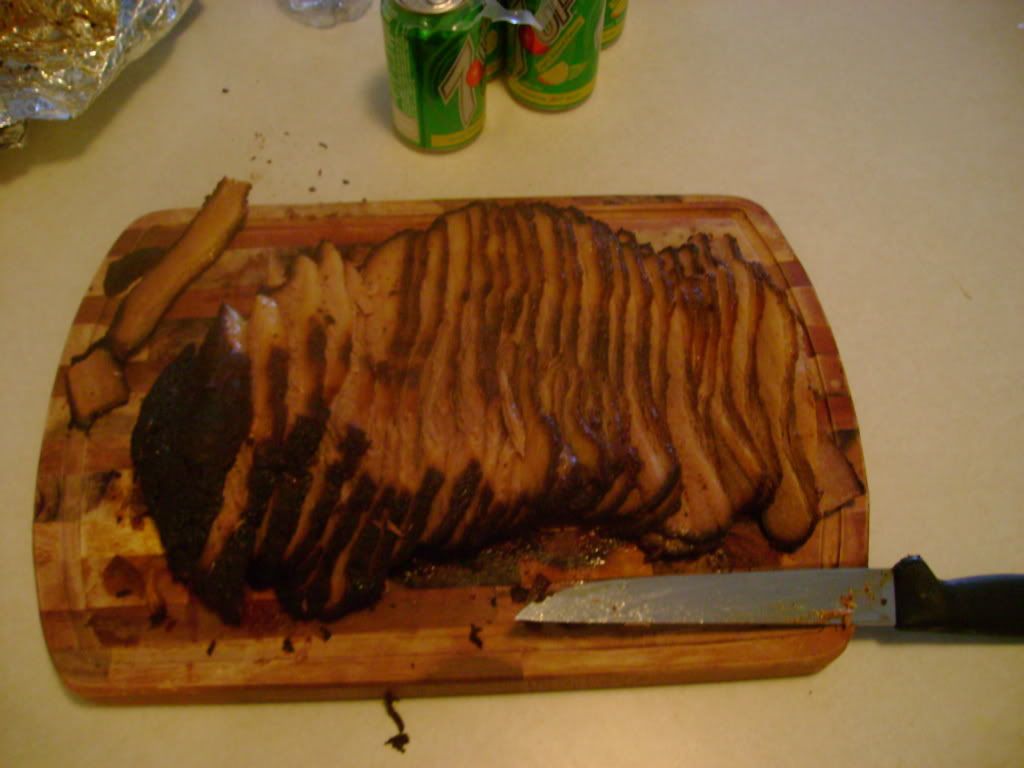 I served with a bbq sauce from a local bbq restaraunt that I am going to try to recreate. It tastes delicious. Thanks for checking out my view and more important thanks for all the good information.