Well, I'm glad that's over. I spent all day on Thursday smoking 6 racks of ribs. I invited everybody to our Stay on the Firing Line Revival. We had a meal each night before the service. Thursday night it was ribs cooked by yours truly.
I had had asked about borrowing someone's smoker since I didn't have one big enough to cook for that many people. I got a really nice offer that I accepted but the week before the revival The church bought cheap smoker just big enough to pull it off.
After only a little bit of thought It occoured to me that I should call it the Holy Smoker.... Cute?
Well, I thought so.
I assembled the smoker on Saturday and on Thursday morning I rolled out of bed about 5:AM to try to get to the church by 6 to start the smoke. I got the Brinkman smoker up to cooking temp at about 7:15AM.
This was the first time I had ever cooked for more than a bout 15 people (all family and friends) and this was the first time I had used this smoker.
At about 3:PM I wrapped them in tin foil to finish up the cooking process.
Well, I got lots of compliments and I personally was not unsatisfied with the results.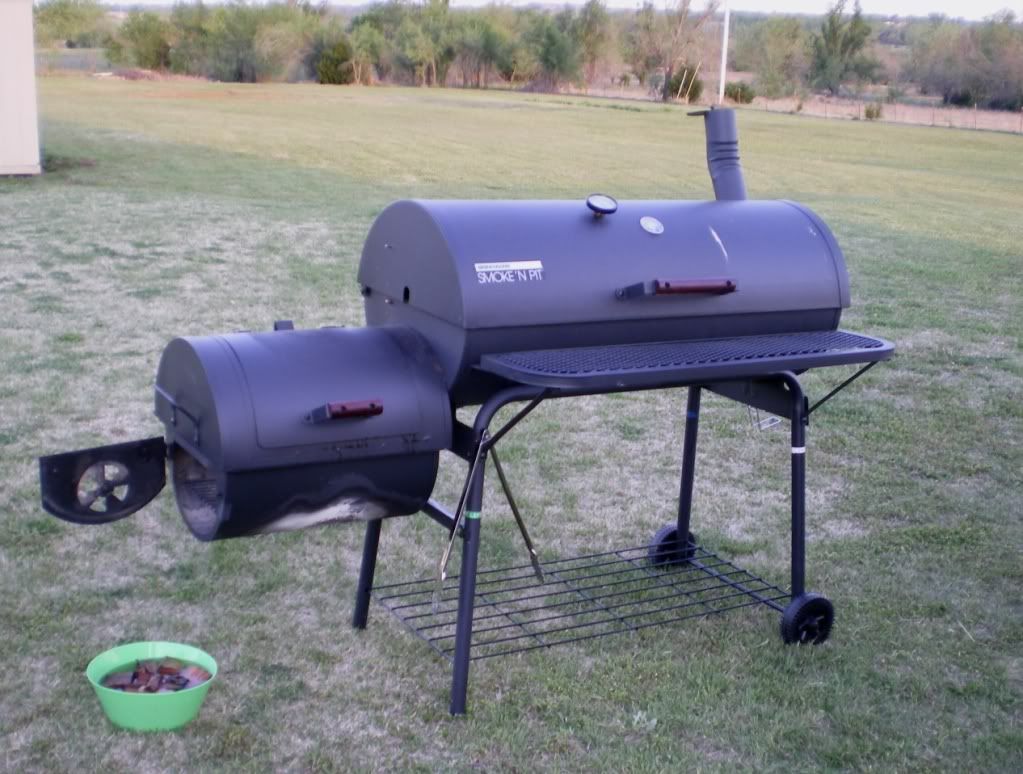 The Holy Smoker!!!!
Fully Loaded......
Almost Done!!!!!
The Finished Product..... Yum!