So living in jersey there are these things called pork rolls. Only once in my life have I tried them and that was on a WaWa breakfast sandwich. WaWa is one of the greatest convenience stores ever!
Definition of a pork roll, from the wiki...
"
Pork roll
is a type of
sausage
-like meat product commonly available in and around
New Jersey
. In
North Jersey
it is usually called
Taylor Ham
.
[1]
The product was originally developed late in the 19th century by
John Taylor
of
Trenton, New Jersey
, though several firms produce it today.
Although the product is widely consumed and enjoyed, it resists accurate description.
[1]
Some people compare the taste and/or texture to
SPAM
,
Treet
,
baloney
, mild
salami
, or US-style
Canadian bacon
."
I was picking up other meats to smoke and there was a pack on sale for $2.99, that's a pretty good deal.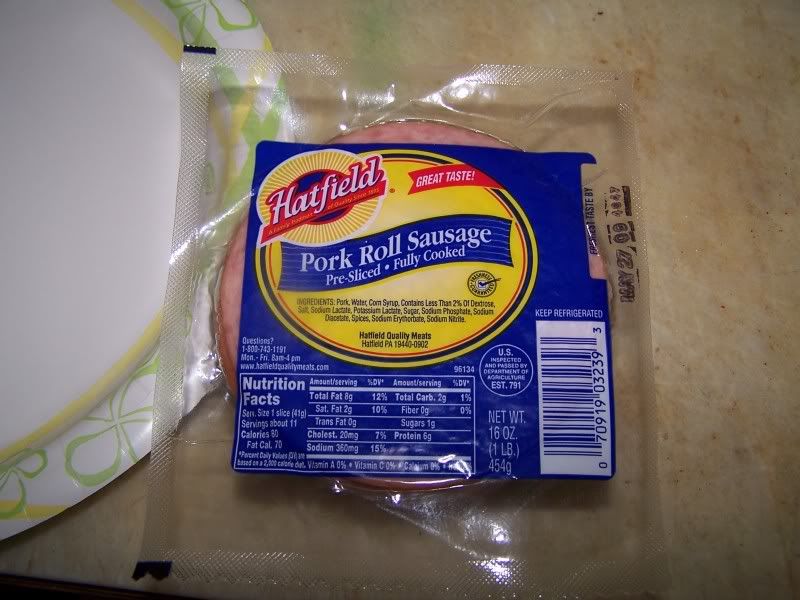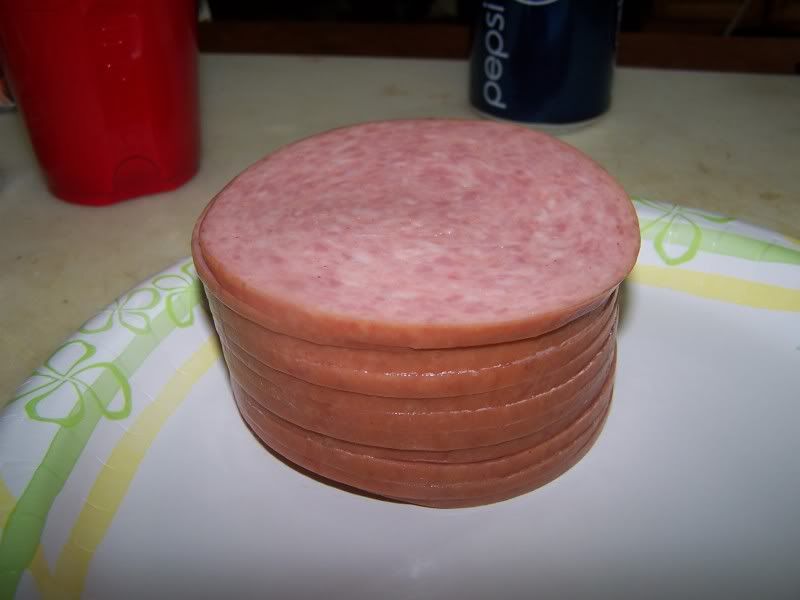 I split the stack in half and did one half with olive oil, salt and CbP, the other one I coated in bacon and a rub. Why? Well, because this was an experiment and I had no clue what to expect so I just went with it.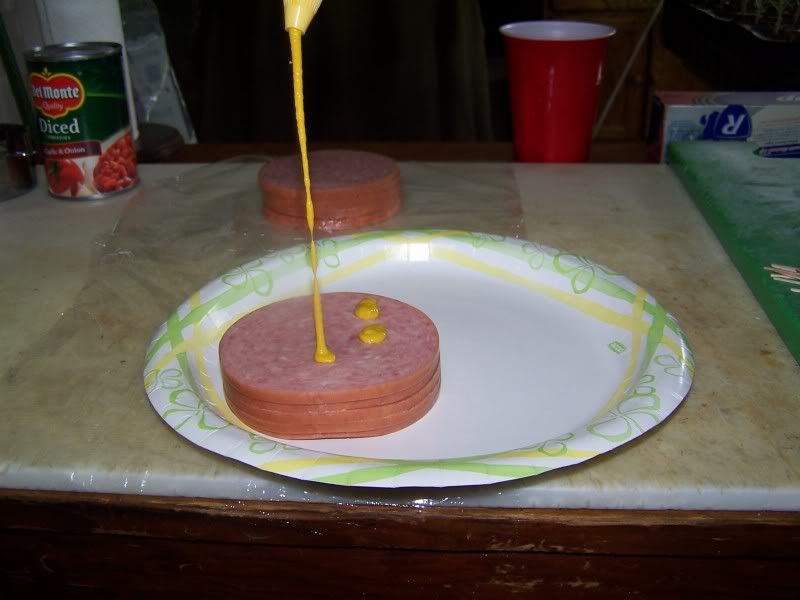 Tossed in the smoker over hickory for 1 1/2 - 2 hours. Had to use an apple because I was out of potatoes, onions and didn't want to smoke another garlic head since i have plenty.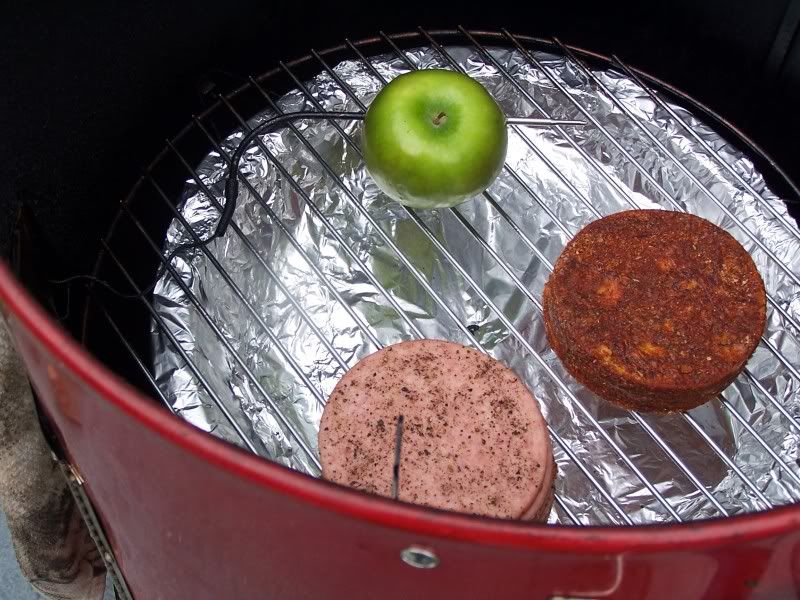 Pulled them off when they looked done (pre-cooked so no temping required)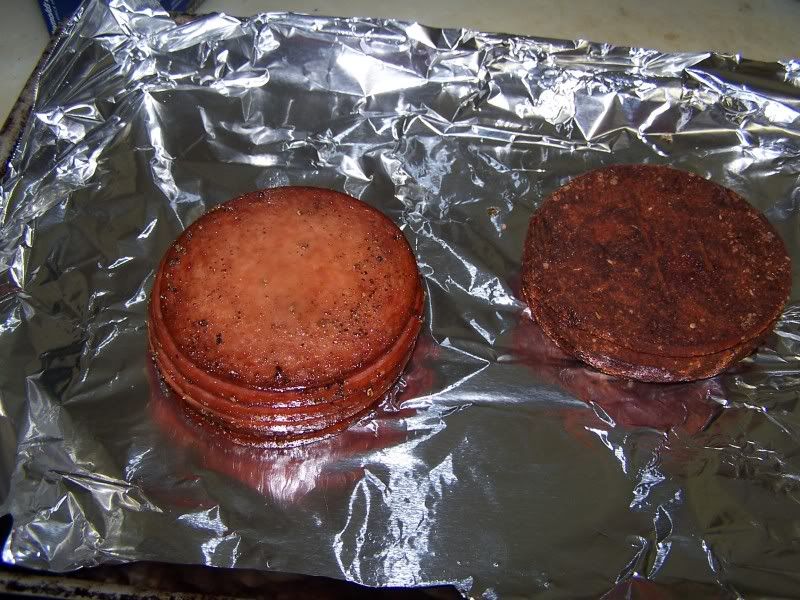 They looked pretty good though I guess I'm just not a fan of pork roll. They tasted almost like a thick slice of bologna but with a bit less flavor.
Smoking and rubbing helped but they weren't great.
I decided to try frying them in a pan since fried bologna is so popular and that really helped with the flavor and texture.
Sorry this pic is so dark, wanted to get one after I fried it up and didn't realize how dark it came out...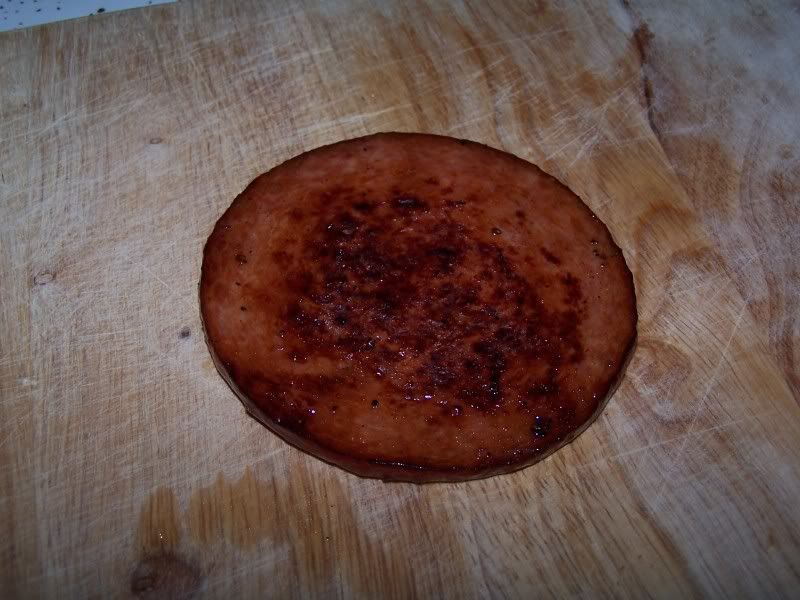 I probably should have dusted each slice and then put them back together and smoked, though I doubt I will make them again in the near future. Lots of people love pork roll so don't let my experience turn you off to it, I just don't personally care for it.