Was planning on doing some beef ribs the other day but when I opened the package they stunk, so I returned them but they had no more.
I shopped all around and ended up with some pork ribs, a boneless shoulder and a couple of filet mignons.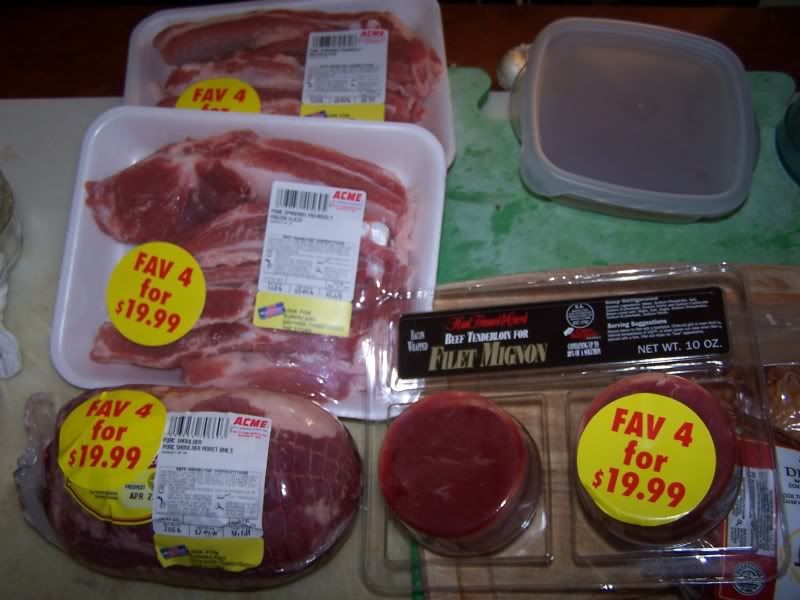 I used meowey's rib rub
http://www.smokingmeatforums.com/for...ad.php?t=50987
(thanks for the link grothe)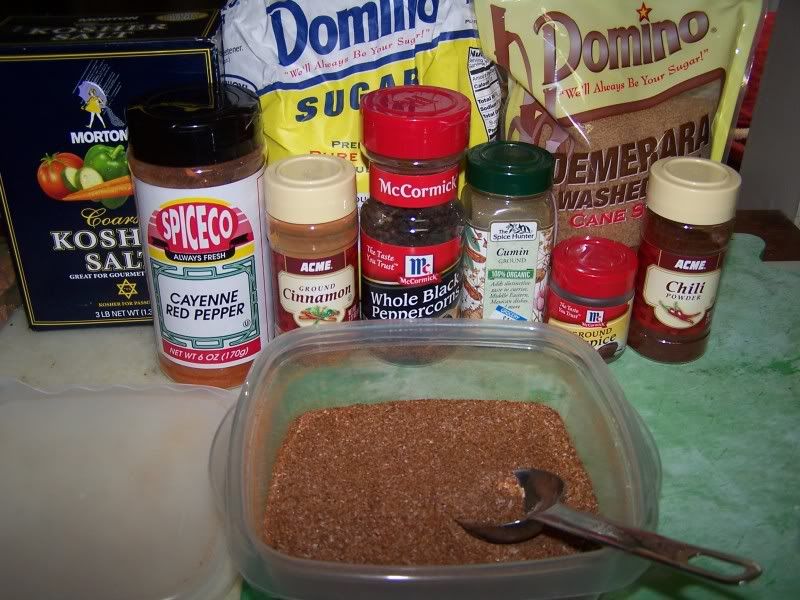 Rub was good but next time I will try a different one. Allspice and cinnamon just didn't agree with me.
Boneless pork shoulder I coated with olive oil, CBP and kosher salt.
Smoked over hickory at about 225 and did the 2-2-1 method on the ribs.
Sprayed the shoulder with olive oil and apple juice every 45 minutes to an hour. I did to 140 (I think, darn booze), then wrapped in foil, sprayed a bit more and brought it to 180. Let her rest then shredded. It's in the fridge now, I'll add a pic after I sauce it up and throw on a bun.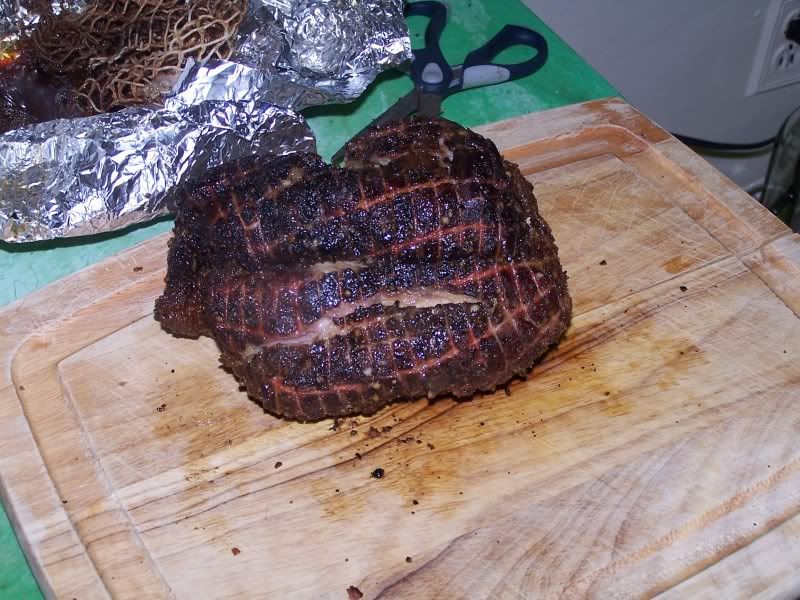 There is a little pink in the pork, lately every time I have smoked it is very windy, even with a barrier up.
Also threw on a couple filet mignons to smoke and finish off in a cast iron skillet. The taste was amazing, nice and smoky but I wish I had let them go a little longer and that I had the cast iron heated a bit better to sear the outside.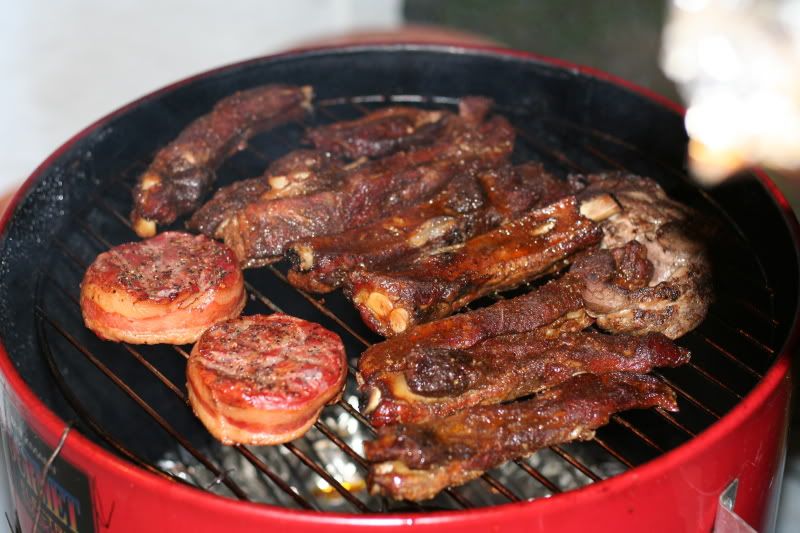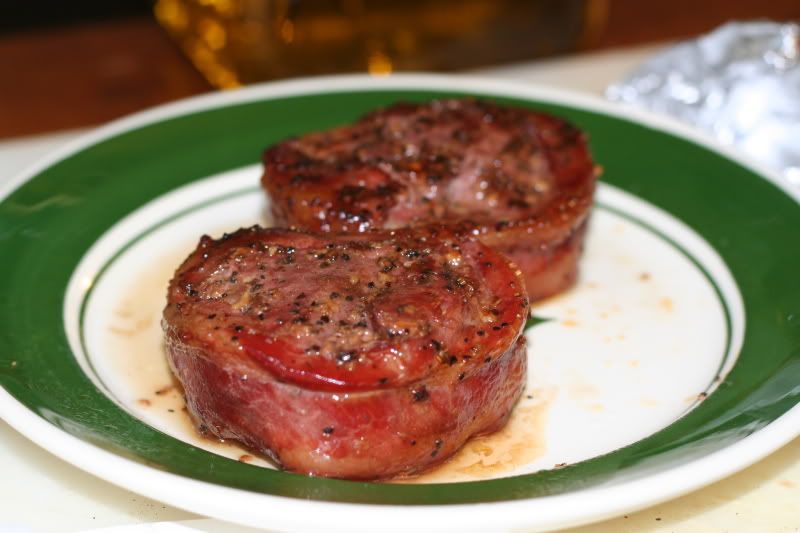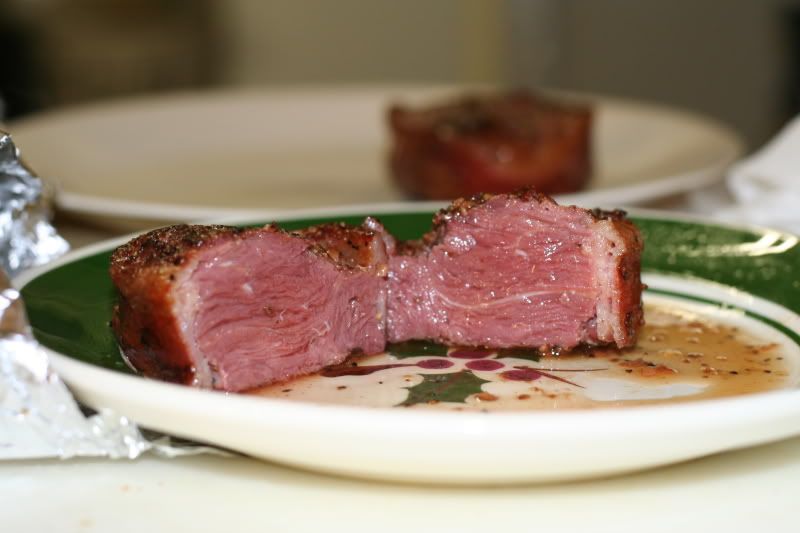 They were so good I did a few more a few days later, but that's another post.
Thanks for looking everyone.