here my take on jagervikings recipie he posted recently. changed it up a little bit, took it from a straight on the grill recipie to a combo, start on the smoker and finish off on the grill.
started out with a marinade, juice from eight blood oranges,season salt,garlic salt,CBP, oregeno(not shown), 2 large yellow onions, 4 cloves garlic, and 4 bottles a beer.
16 chicken thighs skin on
using the above ingreds to your taste make the marinade, i did two gallon ziplocks, half in each. season the chicken with more of the spices and add to marinade and in fridge over night. i also put a slash thru skin on each thigh.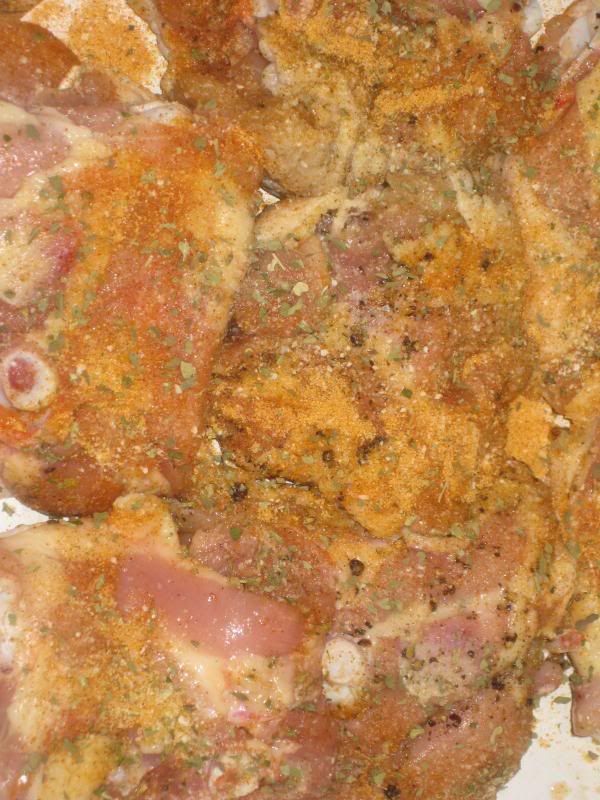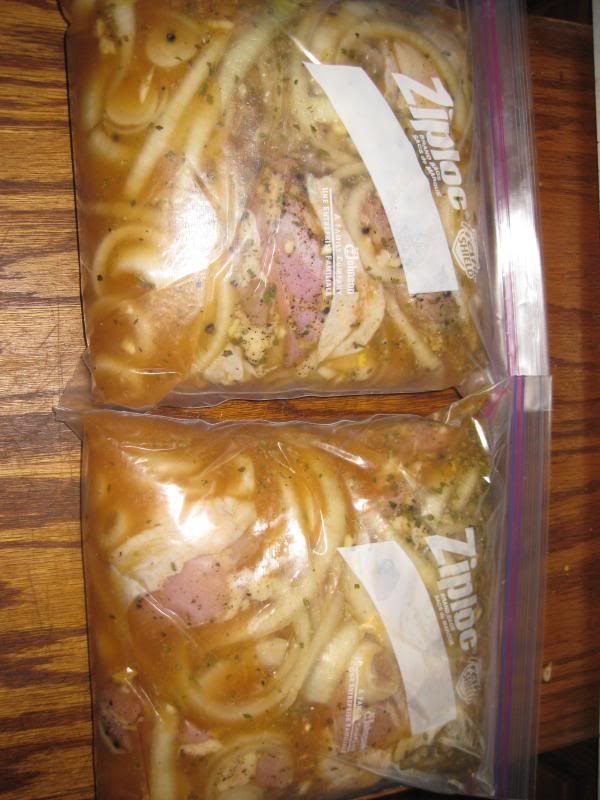 on smoker for about 2 hours at 250, just to get some smoke
move to grill and topped with onions cook til done, the sugar from the orange juice i presume burns easily, they may look burnt but they are perfect.
thks for ckin my pics