Well at the last minute my mom decided she wanted me to make these this weekend & i can't turn down a good smoke so here they are in the works......
THE RIBS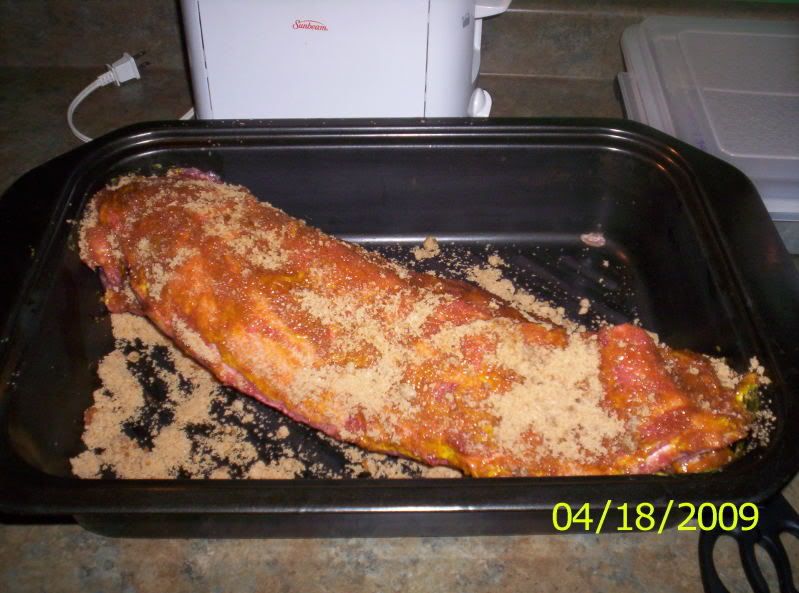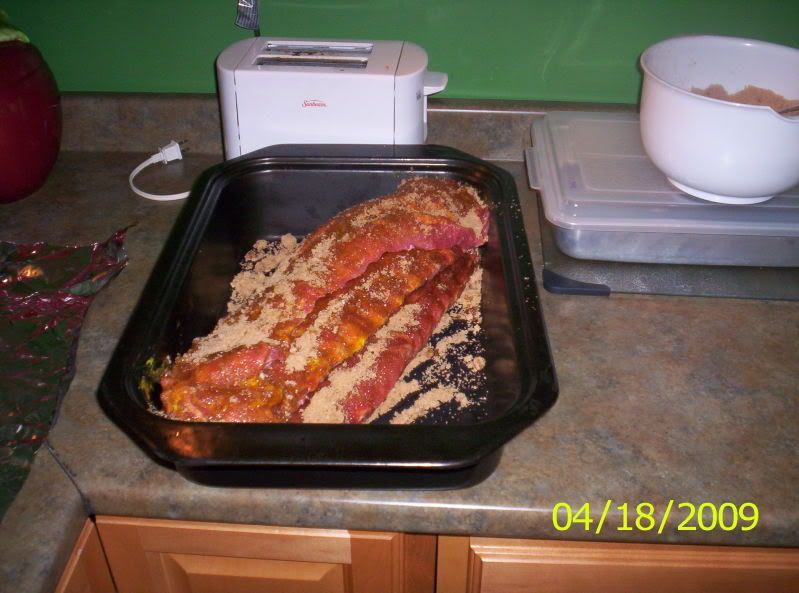 THE RUB(SECRET WEAPON)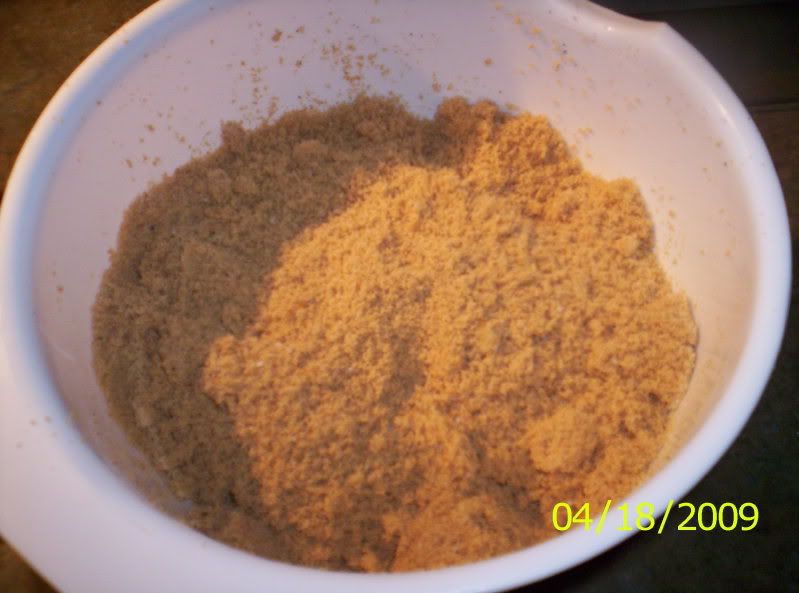 DEAD RIBS WALKIN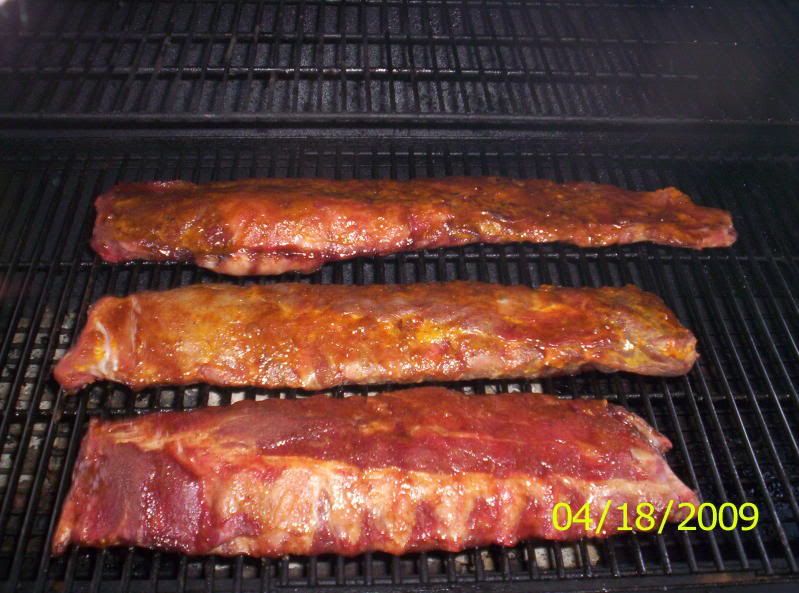 NICE DAY SO FAR SHOULD MOW ..... BUT NAHHH TA HELL W/ IT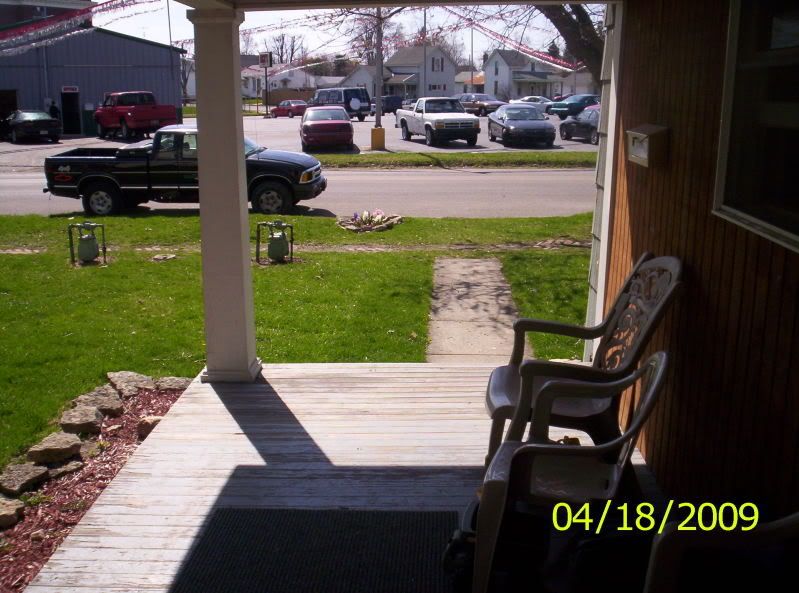 More to come soon
but heres the brisket & fatty ingredients i'll be using later tonight for an all nighter
BRISKET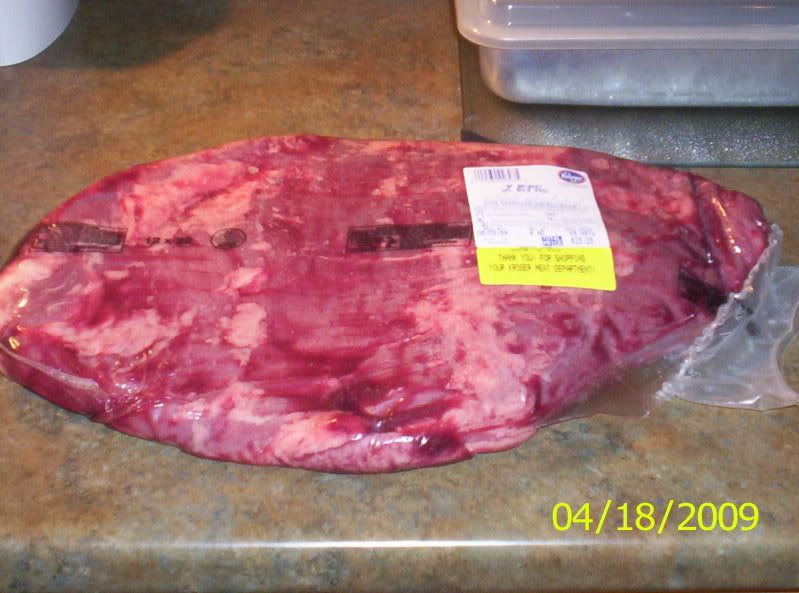 FATTY INGREDIENTS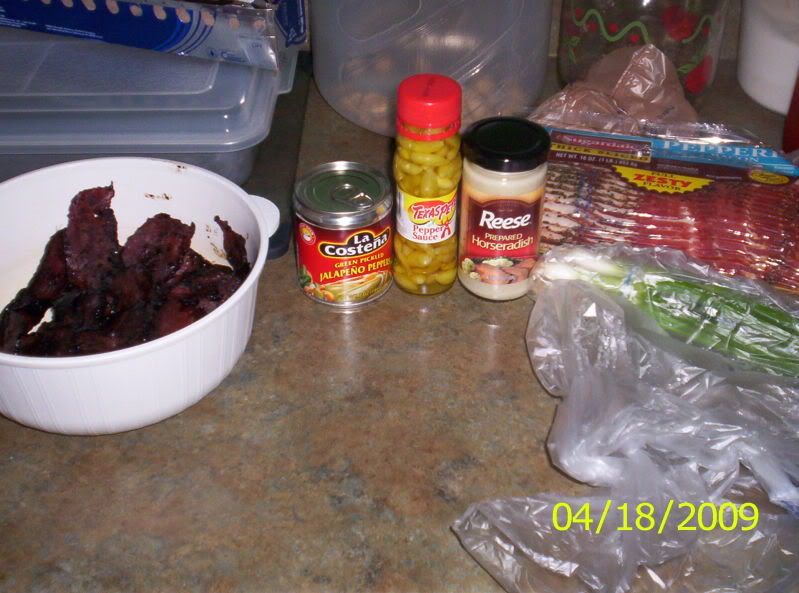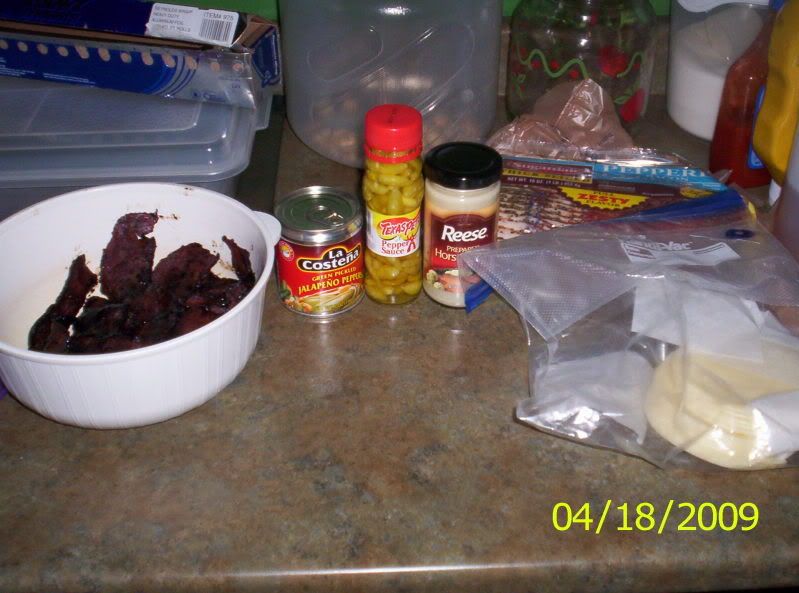 thats turkey bacon from last night's BLT's , Horseradish , Whole Jalapenos , Texas Pete pepper juice ( but i'm gonna use the peppers themselves)fresh green onions , & last but not least provolone
A lil backstory to the brisket .... my grandfather was diagnosed a month ago w/ terminal cancer & was given 2 months or less to live. so a few weeks back they asked if i'd smoke a brisket & i did(my grandpa is a fellow smoker as well, so he knows his stuff). Everyone loved it & devoured it. Both my grandpa & grandma said it was the best they'd ever had & my grandma looked square @ my grandpa & said even yours Bob.I think it was one of the best i have ever done & what really proved it was the leftovers . there were approx. 4-5 pcs left outta this 8 lber. & we had family who hadnt made it there ... so my grandma & grandpa said they would freeze it & keep it for when they came. well , i kept asking over the next wk if they had let them try it & they kept sayin nope not yet . so a few days later my grandpa & me were talking & i asked him again if they'd tried it & he gave me this real funny look & said "Hell no , i ate the son of a bi@#% that was too good to let them have". Now my grandpa;s never been much for compliments so he must've really loved that damn brisket. but anyways that was 3 weeks ago .......... now he can barely talk & we think the cancer is going to take him w/i a week or two . but yesterday he requested my brisket again , so i'm gonna try & make this the best damned brisket pt2.
DONE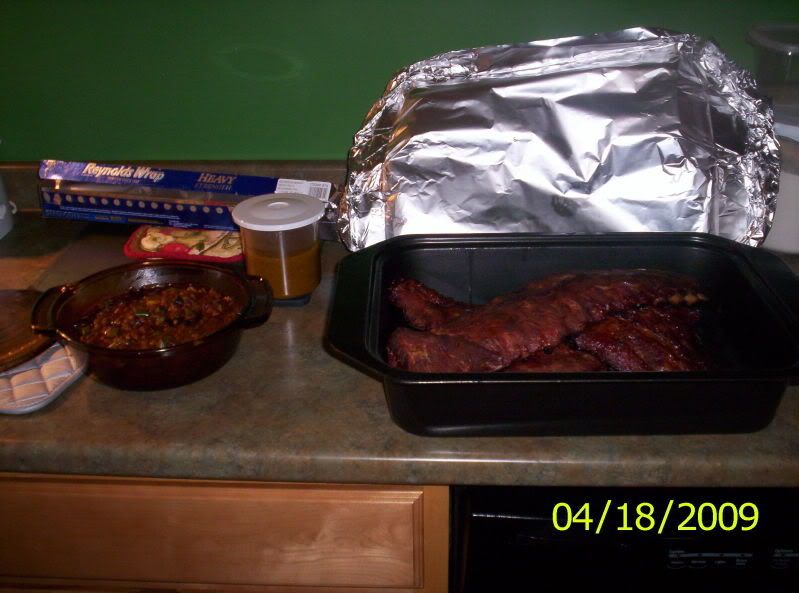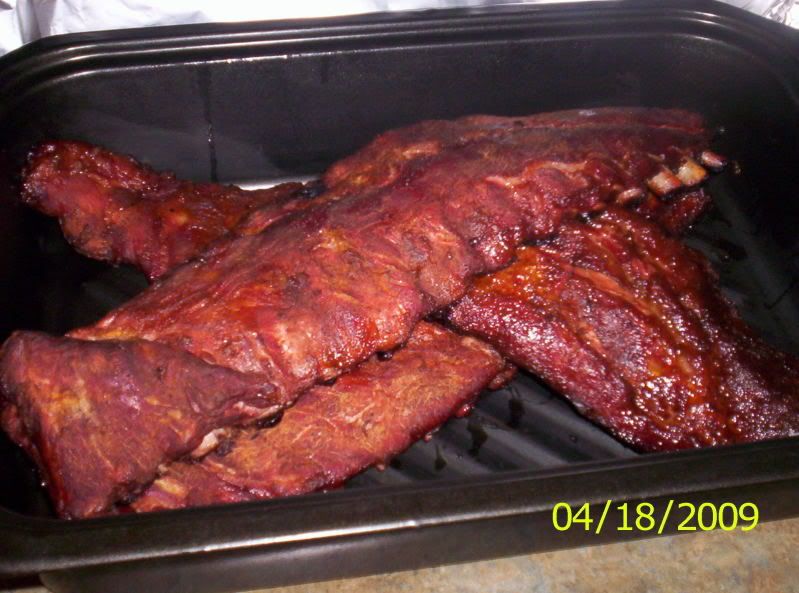 DECIDED TO TRY SOME SMOKED BAKED BEANS TOO ,ALONG W/ SOFLAQUER'S MUSTARD FINISHING SAUCE.