todays project
I made up a 50# batch of polish sausage.
half is in the smoker now! ( I need a bigger smoker)
and the other half will get smoked tomorrow
heres some shots of the process.
I will post a few of the finished product later on or in the morning
the butts all boned and chunked up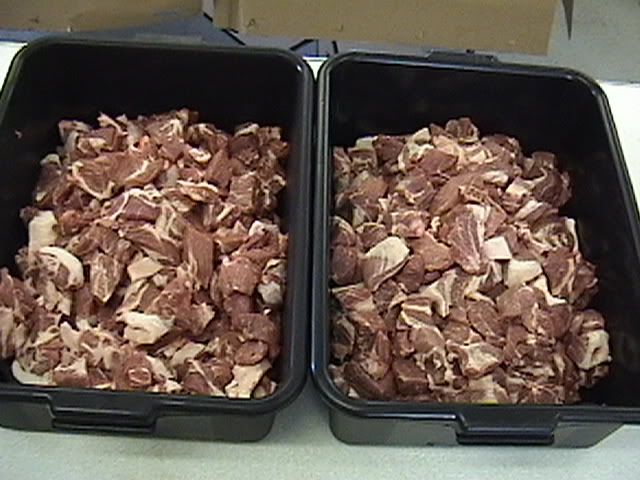 I add the seasoning before I grind it , It helps with the mixing
I add the water and soy protien after I grind it.
here is about half of it stuffed and ready to link.
hanging to dry a little and ready to head to the smoker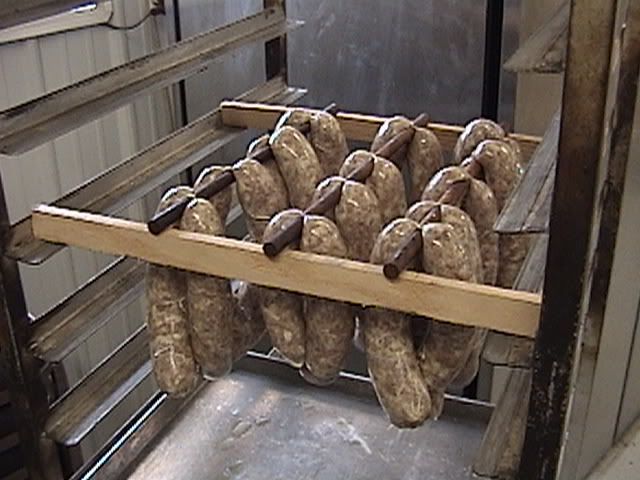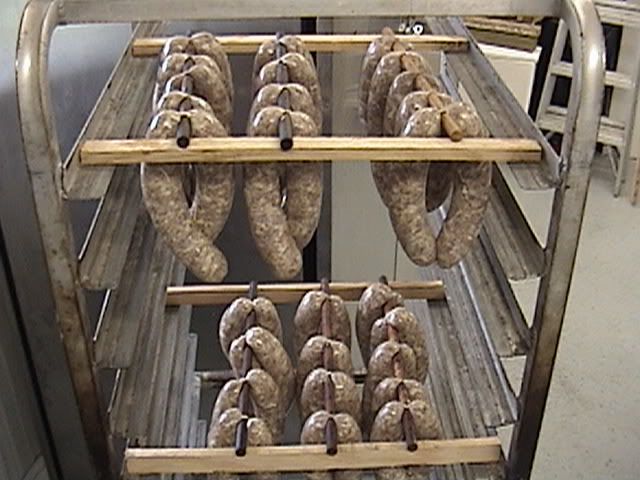 here's a couple shots of my spice shelf I put up last week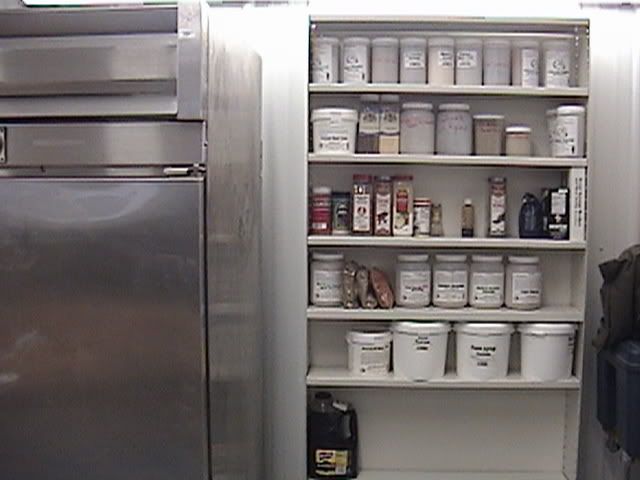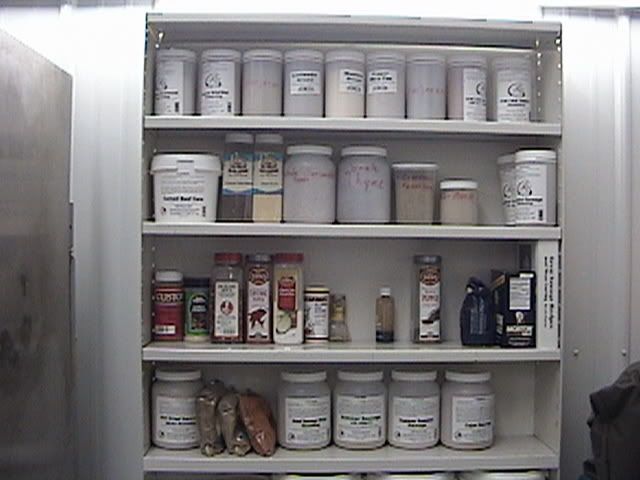 thanks for looking