A couple weeks ago I picked up a few pounds of spare ribs on sale and wanted to make those delicous pinto beans that Cowgirl had in one of her meals.
I did up the ribs 3-2-1 and after they where cooled I striped them down and froze them, of course I sampled a few and they where great with heavy bark,
anyway, last Wednesday I took them out and made up a batch of pinto beans following cowgirls recipe. We ate to content and they where fantastic. so yesterday we have these leftover beans and decided to make some enchilladas.
here's a couple Qview of the process.
all we did was smash up the beans a little, add some cheddar and Jack and stuff the enchiladas. cover with more cheese and bake for 30 minutes.
my wife is half mexican and we have made and eaten allot of enchilladas over the years and we both agreed that these were some of the best!
thanks Jeanie, for the pinto bean and rib idea.
the beans being smashed up a bit.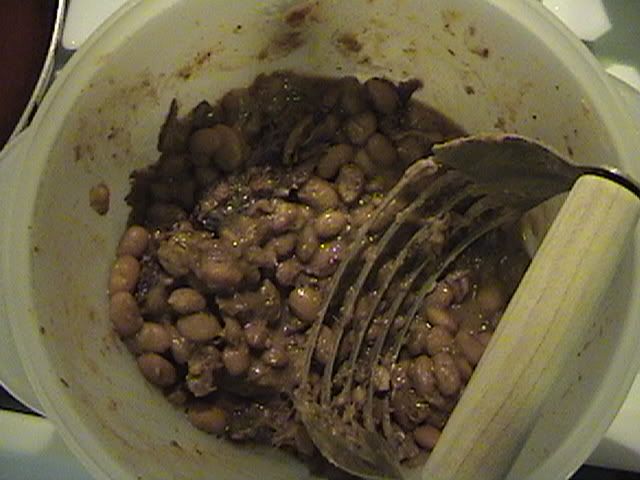 stuffing and rolling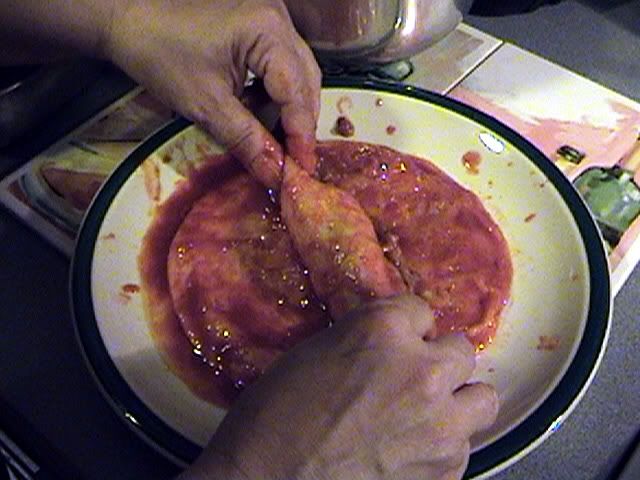 in the pan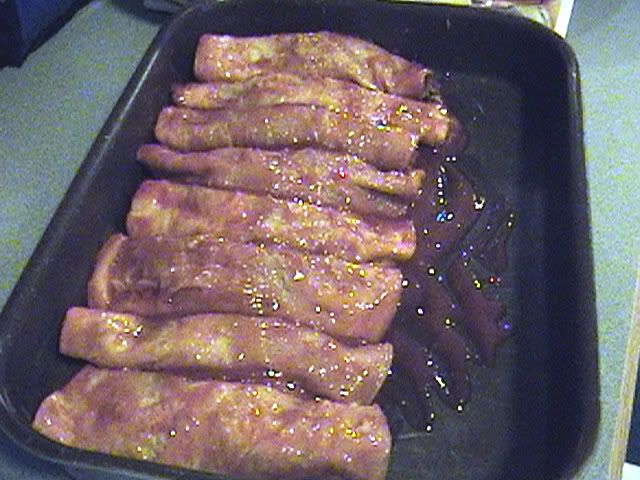 out of the oven after about 30 min. at 350*
thanks for looking