the in-laws asked me to smoke a ham for this last sunday. I didn't have time to do my own ham start to finish so i picked a 10# spiral cut ham.
Got the smoker up to about 220 - 230*, Threw that bad boy in. as it started warming up i put together a brown sugar, peach glaze. nothin' special can of peaches, a fist full of brown sugar, allspice, cloves, ect.
mopped that puppy every half hour, four and a half hours later it hit 160* interal, top it in foil, laided a couple of towels over and off to the in-laws we go.
Final product looked like this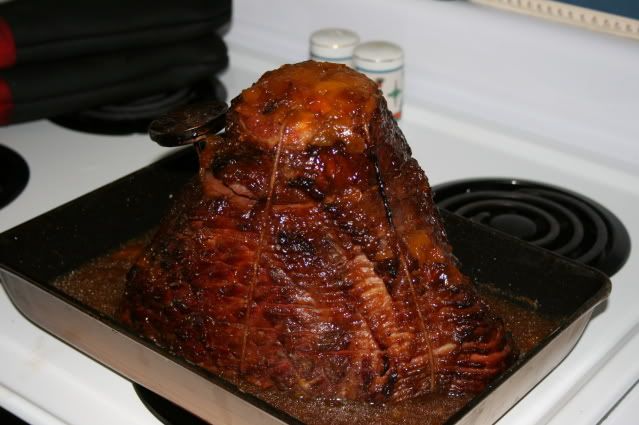 it was gone in short notice
thanks for taking a peak at my project