I start with 8 or 9 large oranges, rolled and juiced into a non corrosive stock pot. Slice 2 or 3 sweet yellow onions into rings and add into stock pot. Add oregano, fresh cracked pepper, lawerys season salt, garlic salt, fresh chopped garlic and 3 24 ounce cans of budweiser, all to taste, I dont have measurements for this, its all by eyeball. I then removed the skin from 18 thighs, and lightly score the pieces 3 times on the meat side and set them all on a cutting board. Once they are all layed out, I season the chicken with more oregano, season salt, pepper and garlic salt. Put the chicken in the stock pot, and refrigerate over night.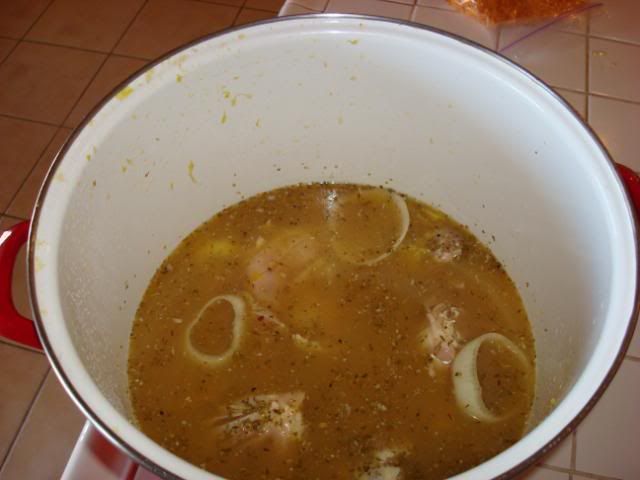 Start your coals early, get them good and low, then lay the chicken out on the grill evenly, bone side down. do not get rid of that mixture yet, set it next to the grill on a table.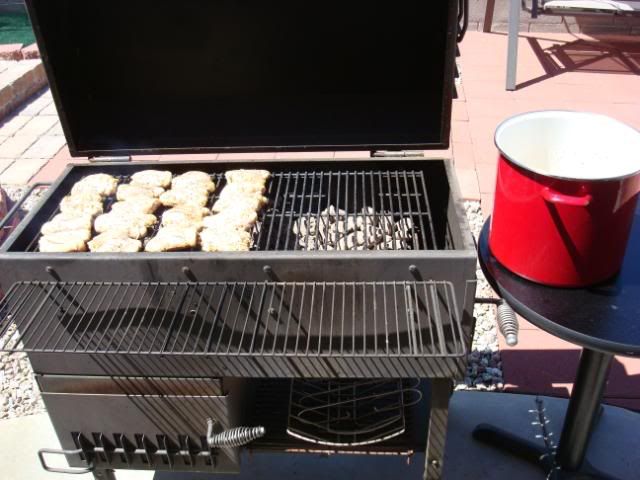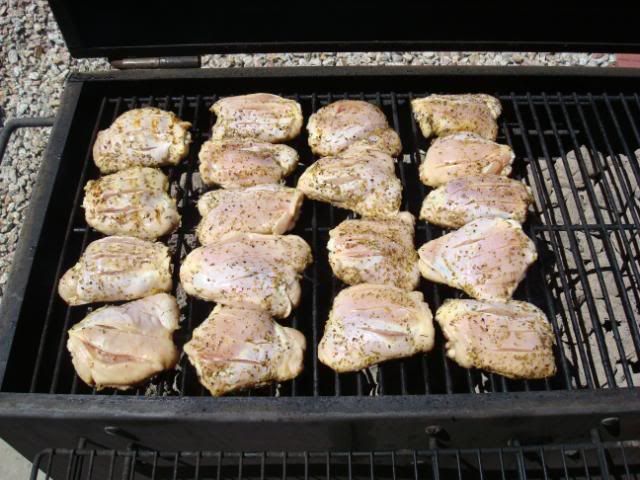 After several minuits of cooking, remove half of the chicken from the grill, and return it to the liquid in the stock pot, turn the other half meat side down. it helps to remove the onions from the pot and set them to the side before the chicken goes back in.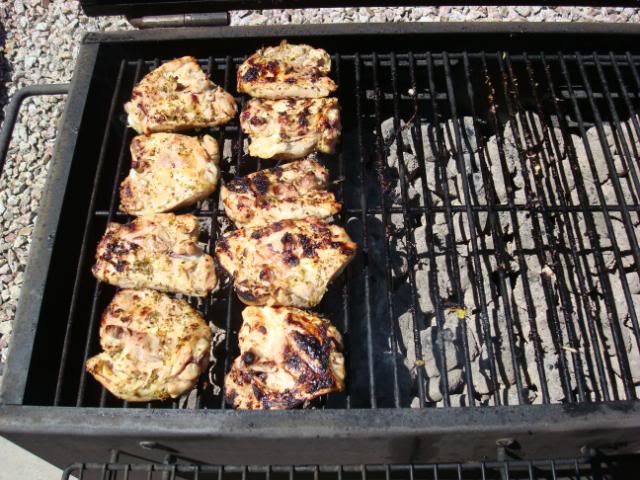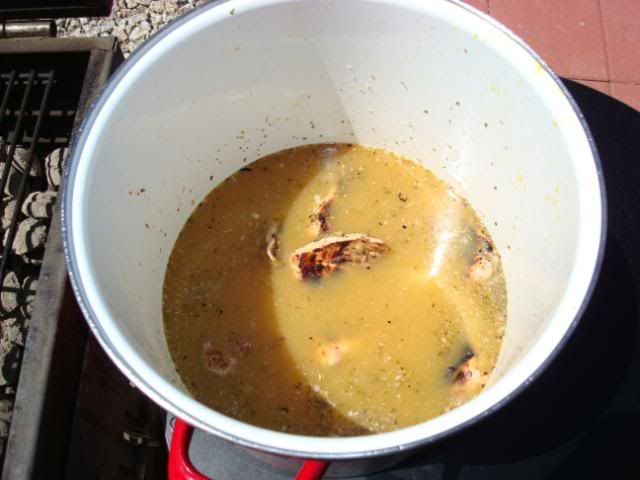 after several min. take the chicken from the pot, and return to the grill meat side down, take chiken that was left on grill, and return to pot. Keep this rotation going for several turns, I usualy do 4 (2 bone side and 2 meat side turns) after that, dispose of the marinade, keep all chicken on grill for aditional 2 turns minimum, that way all marinade on the chicken is cooked. grill the onions at the end, and combine chicken and onions on a plate and enjoy! (It looks burnt, trust me int not, it turns out like this EVERY time.)