So I had some pretty grand plans to get creative and make some kind of sweet and spicy fatty, but by the time I finally got around to constructing it, I was several glasses of scotch into an overnight brisket smoke and ended up throwing in whatever sounded good at the time. To the best of my recollection, this is what I came up with.
1 package of maple bacon
2lbs of pork sausage
3 marisol chiles
1 cup of of shredded, sharp cheddar
caramelized onions
a few cloves of garlic, sautéed
and of course, extra bacon for the center, cooked until soft.
Threw on a little salt and pepper for good measure, wrapped in plastic, and stuck it in the fridge overnight. Took it out the next morning to get a little closer to room temperature, then stuck it in the smoker at around 225 for 4-5 hours. It could have been taken off sooner, but my digital thermometer crapped out on me and I wanted to make sure it was completely done.
My camera phone is pretty god awful, but hopefully everyone can make sense of these pictures.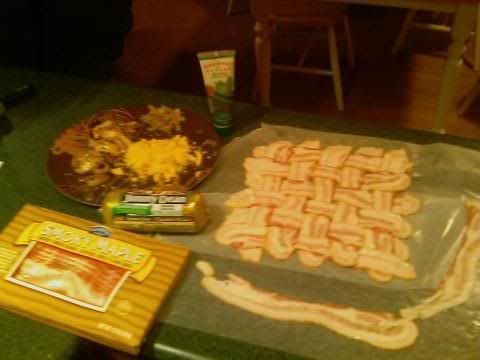 All wrapped up and ready to go in the fridge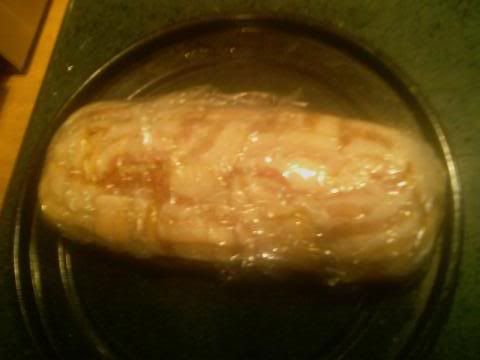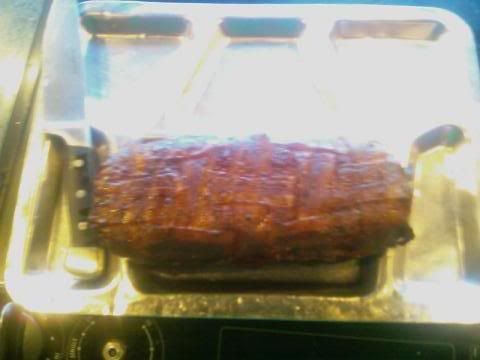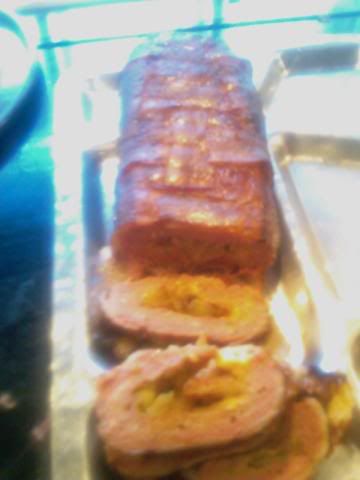 All in all, pretty happy with the results. The food turned out a lot better than the pictures, haha.