Was not sure if something like this had been done yet, so I figured I would give it a whirl and see how it went. To be honest, I feared the worst, but when it was finished, no one could get enough of this fattie!! Everyone at my easter bbq wanted more! Introducing my version of the....
Cajun Fattie.
Ingredients.
1-1/2 pounds hot italian sausage
3 cubed andoulli saugage
6 creole seasoned jumbo shrimp
zatarans red beans and rice
pepper jack cheese
first I cut 8 hot italian sausages from the casings and pressed it out in the ziploc bag.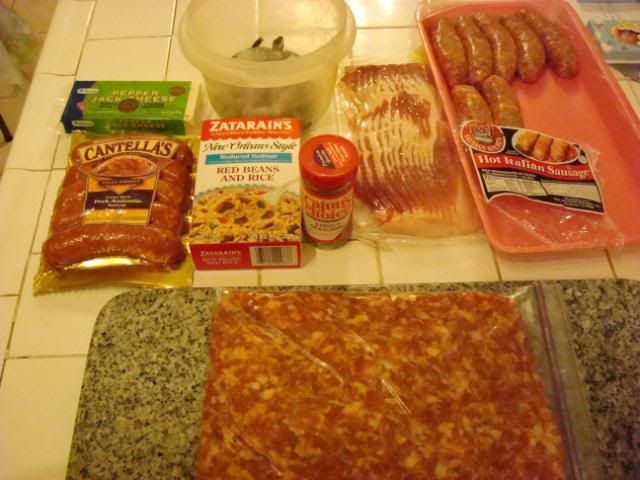 While that was cooling in the fridge, I made one box of red beans and rice, I used 1/4 cup less water than the box called for, to help make it thicker, I also cooked it 15 min longer with no lid to help thicken the red beans and rice. When it was done, I put it into the freezer for 20 min. to firm it up, that made it easy to spread and roll into the fattie.
then added the creole seasoned jumbo shrimp.
the andoulli cubed.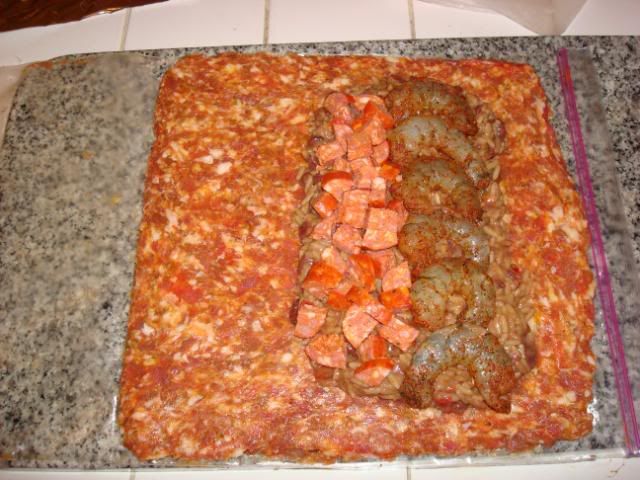 The pepperjack cheese.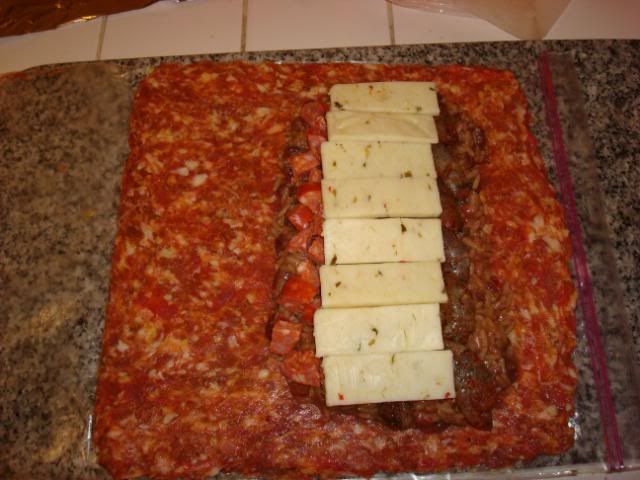 The bacon weave.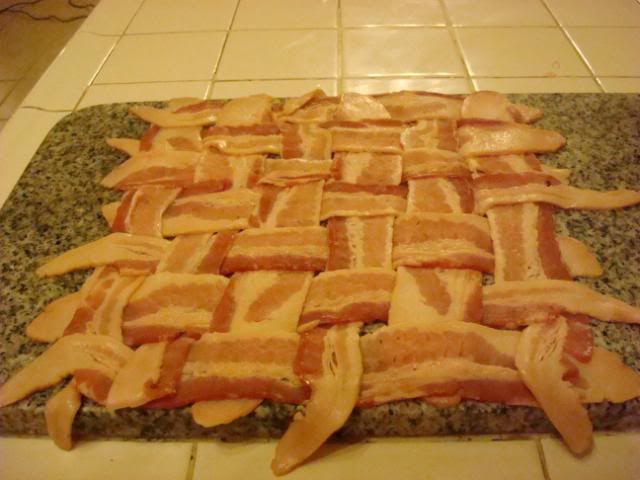 I then covered the fattie in creole seasoning, and wrapped it in plastic wrap for the night.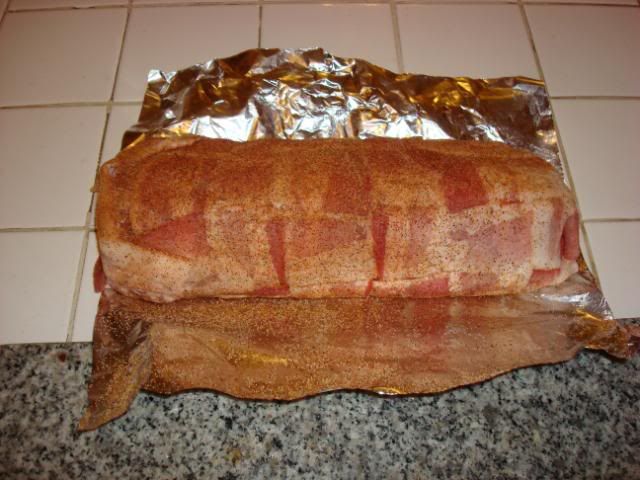 Onto the smoker at 225, done with applewood. the other fattie on the far right is a swiss ham and cheddar.
Finished results. Everyone went nuts over this thing. right after I cut it, it was gone!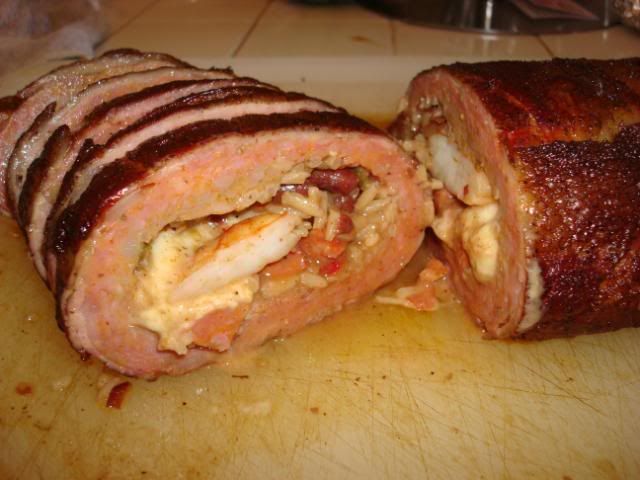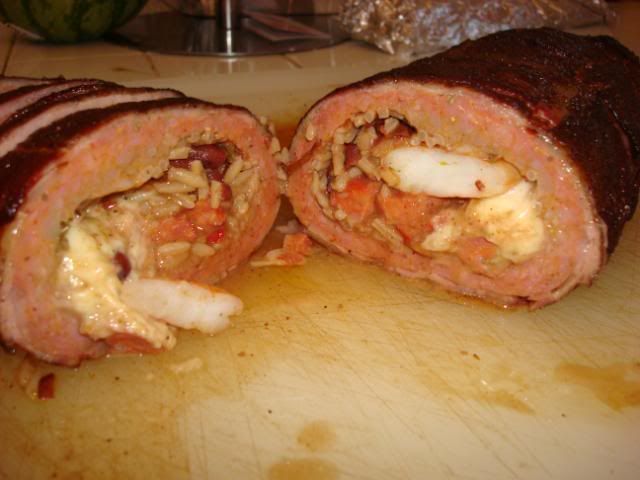 thank you for checking out my cajun fattie!!!