Hey! Finally getting a chance to stop back by the forum... Thought I would show ya what we had for Easter lunch.
Wife wanted ham... Kids requested that we cook something to remind them of their Grandma (my mom)... Kids requested 'fried' corn and mac n cheese... Had those Brown-n-Serve rolls just like mom used to do too...
Started with a Cook's brand half ham... Skinned it and applied a bit of mustard and a ton of rub! Had a bit of Sucklebuster's Hog Waller and some Texas BBQ Rub mixed together with added brown sugar. Re-smoked on the WSM with charcoal and pecan...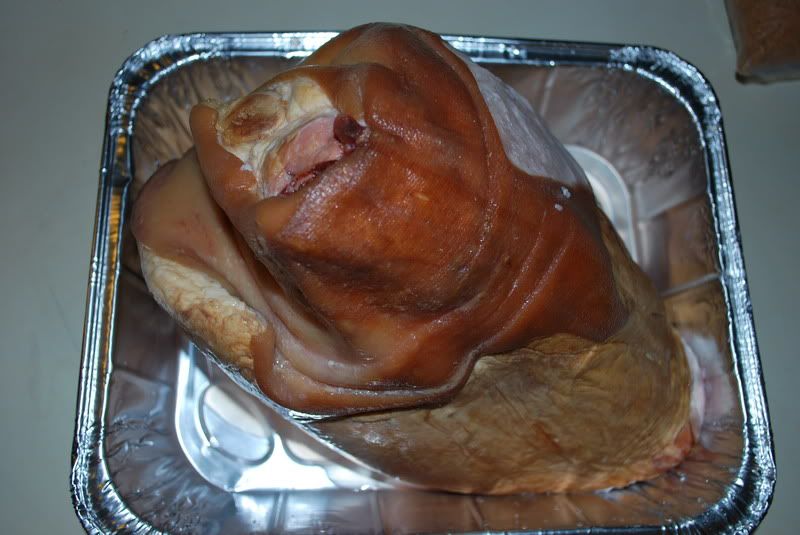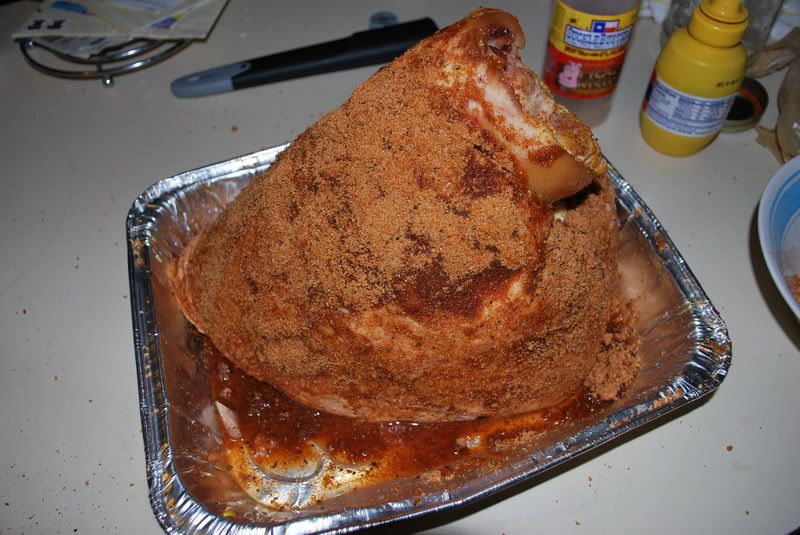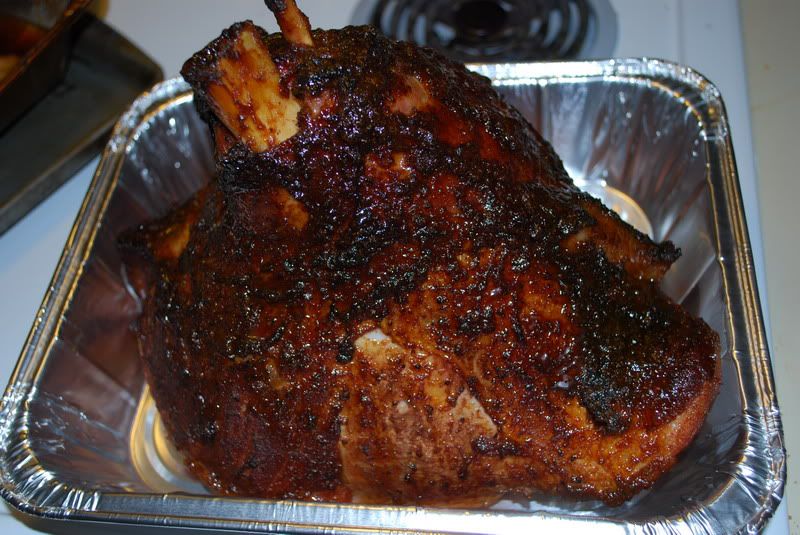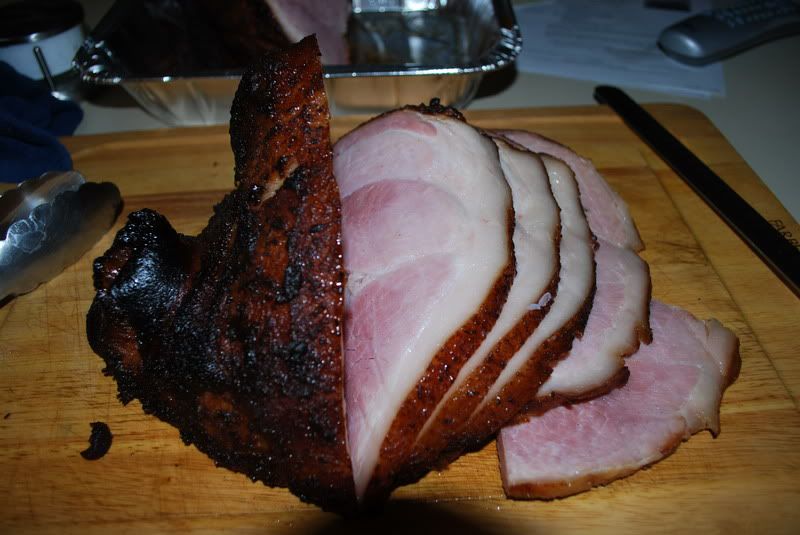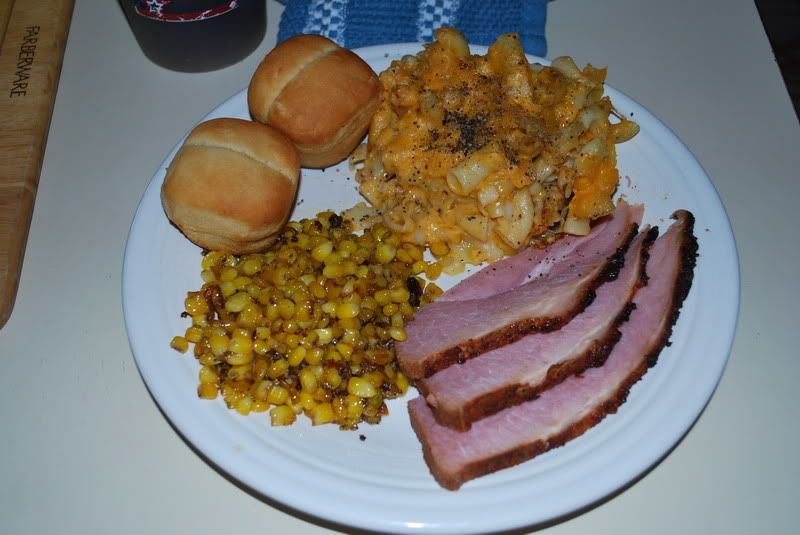 Hope everybody's Easter went as good as ours...