Yesterday I hosted my family, and their families, at my house for a Good Friday bbq. My older brother and his family were in town for the week and were headed home today so I made sure to send them home with plenty of leftovers. Mom, my sister, and my little brother, all live within an hour's drive but it was still their first time at our house for dinner.
The Lang was full for two days, smoking away. The menu consisted of wicked beans, pulled pork, baby back ribs, and s'mores for dessert (check out how they cooked their marshmellows) :lol: Once the Lang cooled down it doubled as the serving post where everyone got their grub.
It was a beautiful day, and hope everyone has a Happy Easter!
Butts on the Lang - halfway into smoke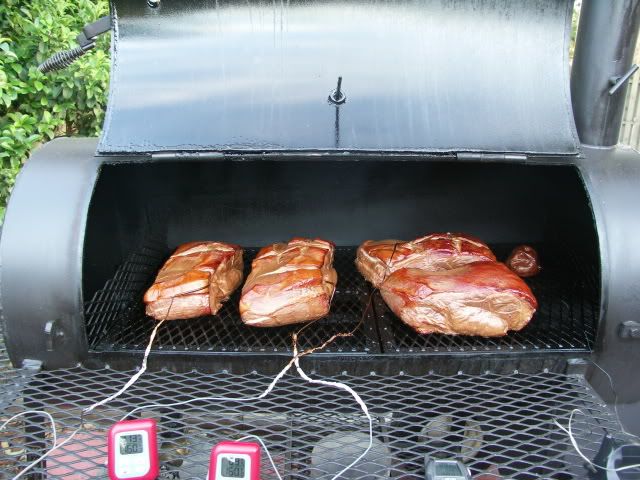 3 slabs of baby backs - ready for smoke

Beans

Twice Baked taters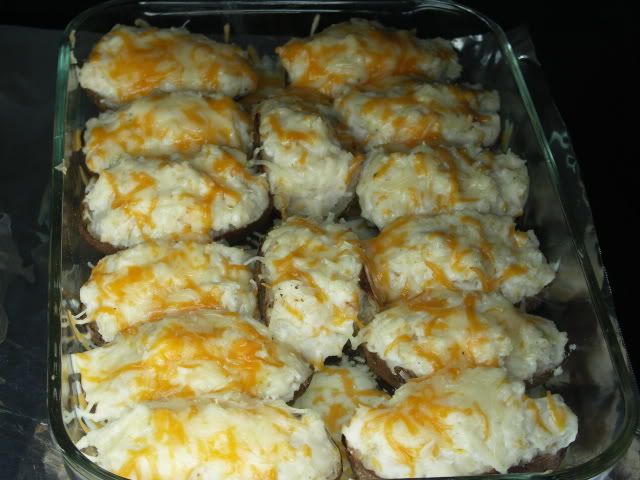 Pulled pork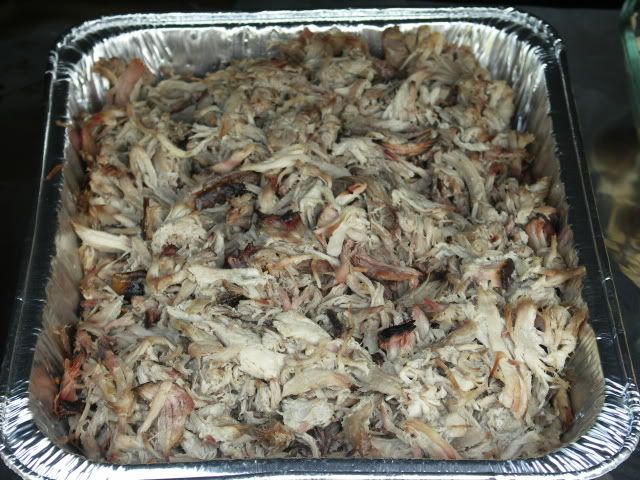 It cooks - it serves!

Family lined up to get food (others are behind the camera): from left to right; Chris (oldest bro), Jonathan (husband), Dawn (oldest sis), Momma

My nieces using the firebox to roast marshmellows for s'mores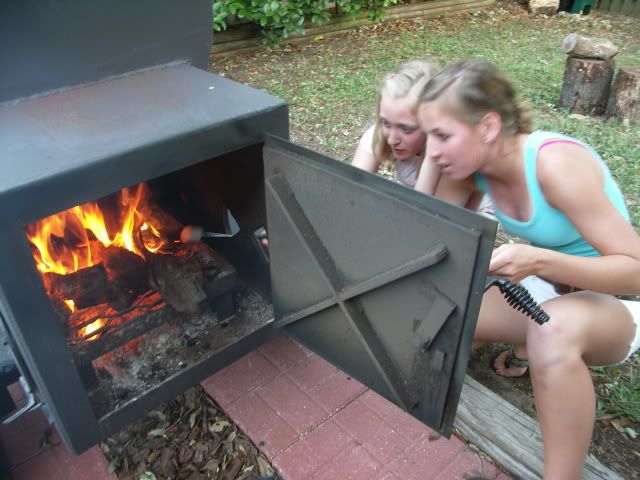 S'mores-eating-kid-in-the-headlights (my 7 yr old nephew)