So I threw on my first ever ABTs with yesterdays smoke. They looked ok but they weren't great.
Firstly I forgot to pick up a pack of bacon to wrap them in, secondly the smoker was acting up from all the wind but mostly the jalapenos were unbelievably hot. I can handle my heat but these things were ridiculous! After a few I just scraped some of the mixture out to stop the burning.
Here are the cleaned peppers...
Filled half with cream cheese and the other half I thawed out a fattie and added that to the mixture.
Sorry there are no pics of them stuffed, must have forgotten to take that one, but here is a little appetizer. Slices of fattie spread with cream cheese fattie blend...
Smoking them up...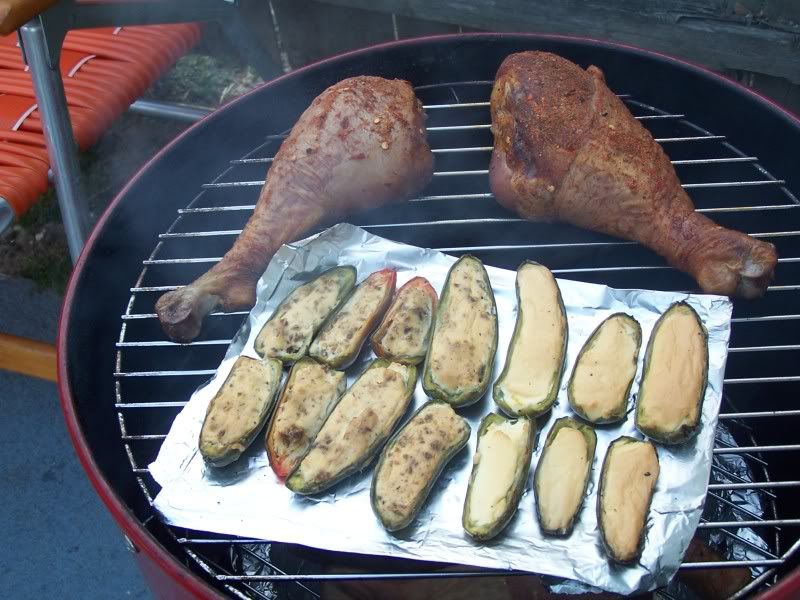 Finished result. Smoke was rolling a bit hard and the temp was low but at least they turned out...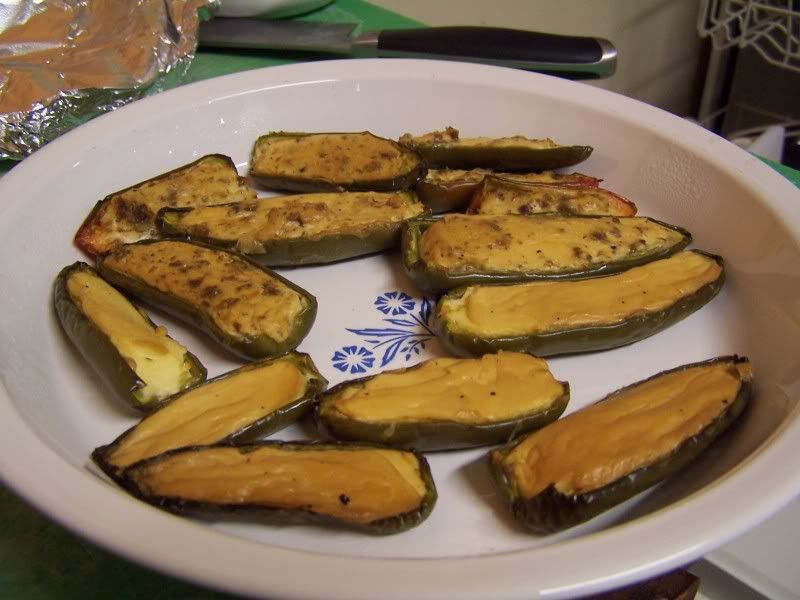 Overall they were just meh, I was hoping for more. Next time I do them I'll make sure to get some bacon, and check the peppers for heat before going through it all. At least the turkey legs and chicken I was doing turned out great.
Thanks for looking.