I am doing a BBQ sandwich sale here at work today for Operation Feed. So I put four butts on the smoker last night and finished in the oven overnight, since I had to get some sleep for work.
Here they are, just mustard and rub.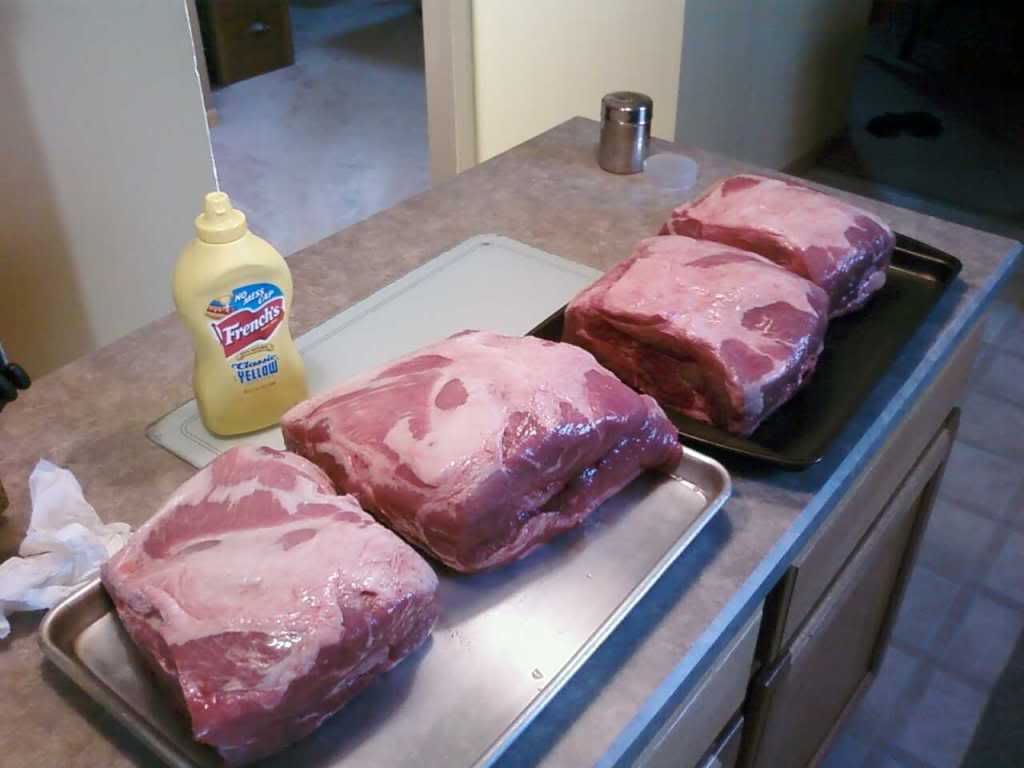 Slathered, rubbed, and ready to go.
TBS
Hour or so into the cook.
I put them on the smoker about 6 pm and pulled them at 11. Wrapped them and put them in the oven to cook overnight. It was hard to sleep with the smell. I will try and get some pictures at the event. It starts at 11 to. Right now the meat (in a cooler), sauce and chips are sitting in my office and people keep coming by and eyeballing the stack.
Poor quality pictures are from cell phone, sorry.