Getting things started for the overnight smoke.
A couple of butts
Hit them with some rub the night before.
About 2 hours into the smoke. Using apple and pecan wood. Temps around 230-250.
Put some brats on the top rack for dinner the first night.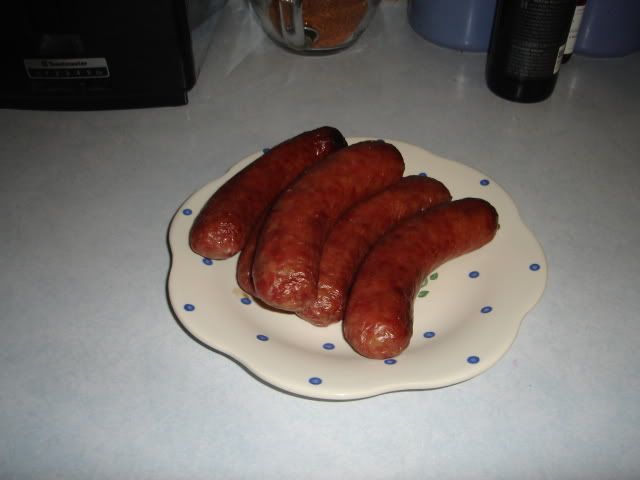 Covered the smoked brat with sweet kraut and spicy mustard.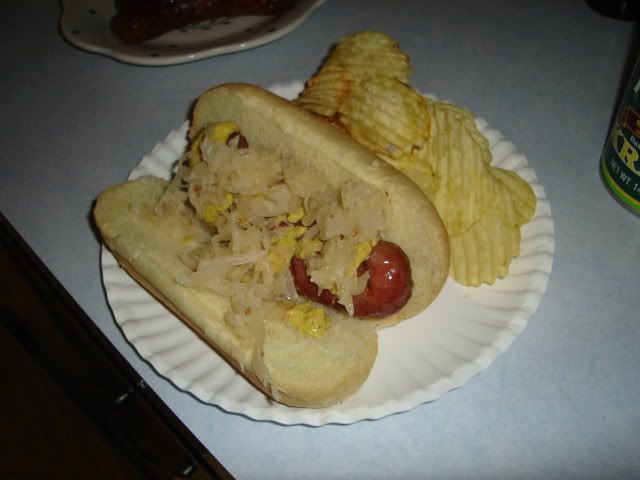 Butts have been on about 4 hours. Also put in 2 lbs of almonds.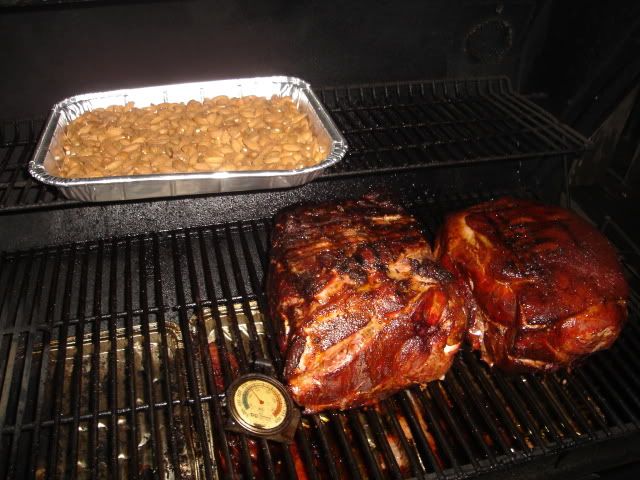 Threw together a fattie to munch on. Jimmy Deans hot sausage, filled with pepperoni and pepperjack cheese (cold smoked a couple weeks ago)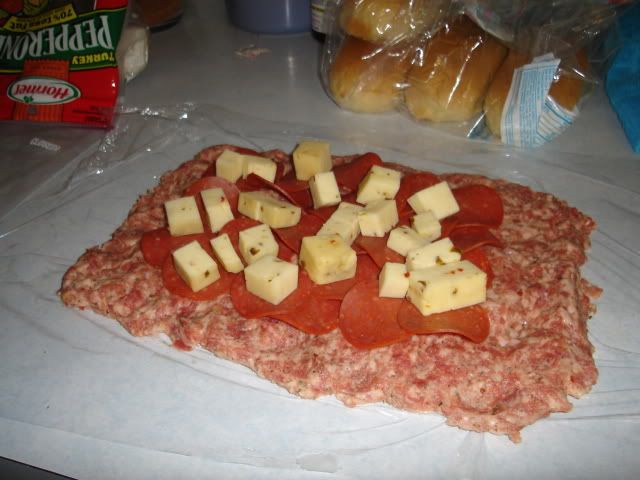 All rolled up
After a couple hours in the smoke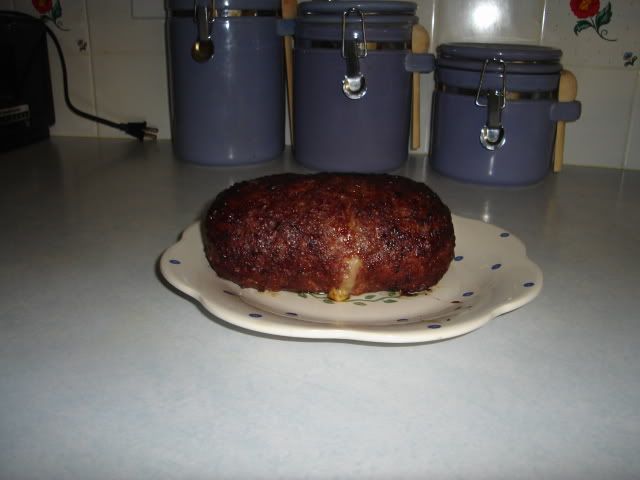 A sliced open pic. Nice gooey cheese
The butts about to be foiled.
The butts didn't hit 200 internal til 5am and I was fighting rain and wind and tending to the fire a lot more that normal to try and keep temps up. Here is the first but out of the cooler after a 4 hour nap. I slept for the same 4 hours and nixed the breakfast fattie I was gonna make.
Bone slid right out.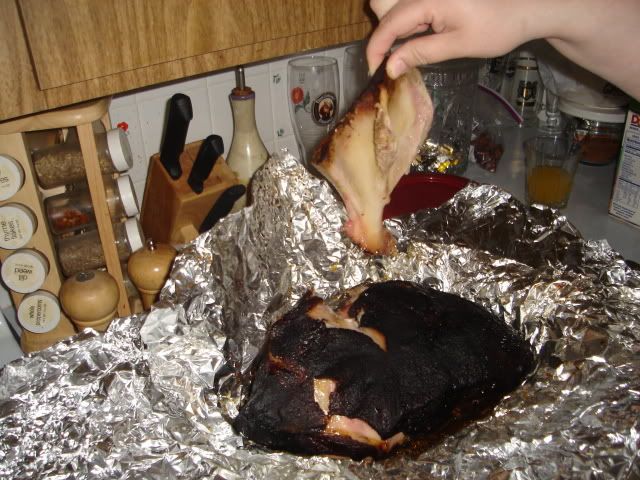 First butt is pulled, second one is about to be. Another shot of the bone coming out clean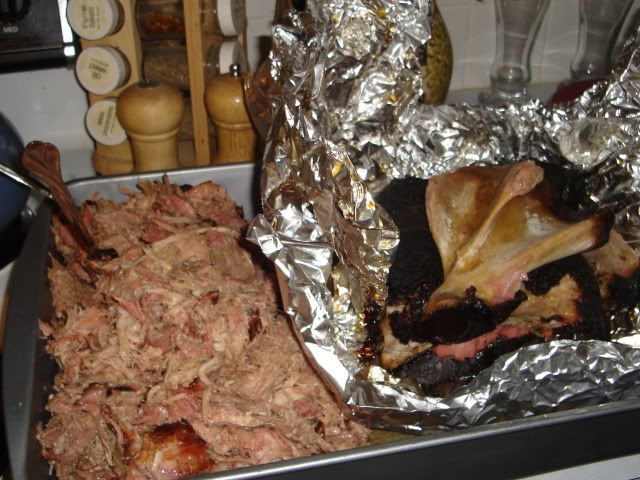 Pulled heap of pork!!
My wife wanted appetizers fresh off the smoker served Sunday afternoon so I fired the smoker up again on Sunday late morning. Even though this is what I woke up to.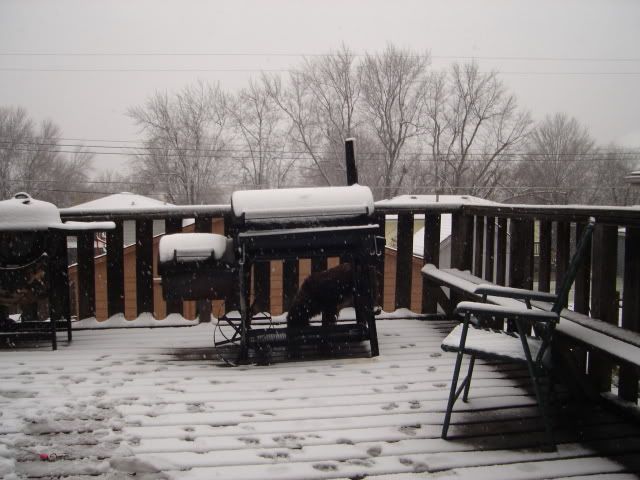 Gonna make some abts. Nice bigs jalapenos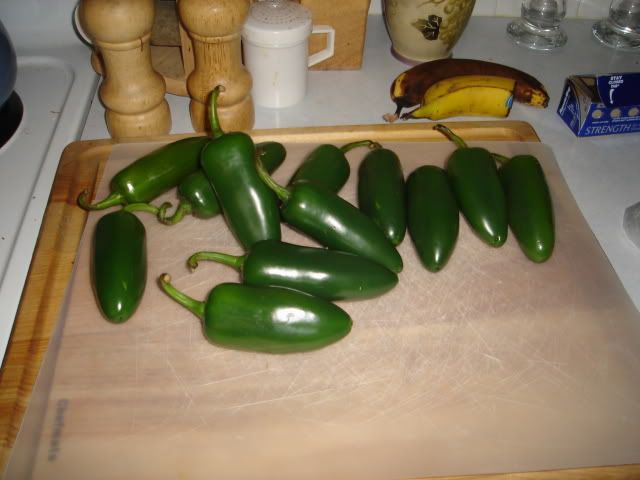 Smoker loaded up with abts, meatballs and 2 big batches of wicked beans (one batch with no jalapeno for the kids).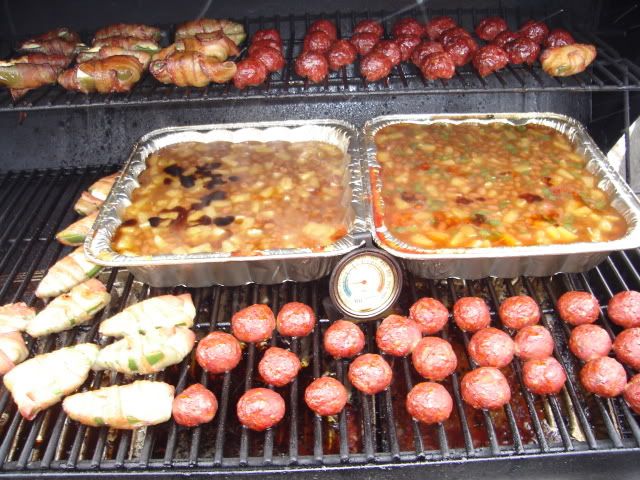 Abts are done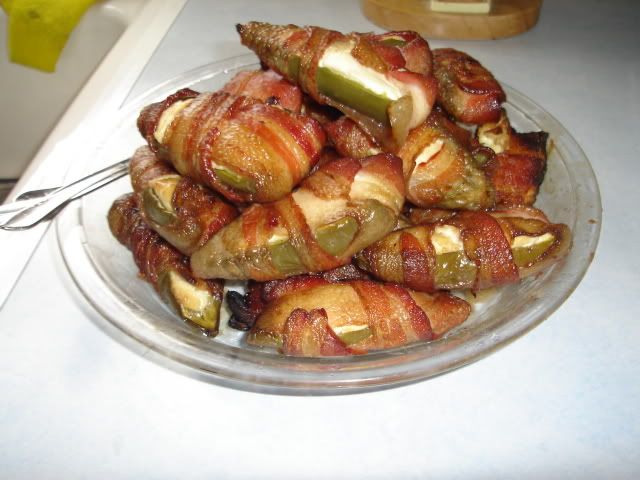 My plate. Pulled pork sammie, dressed the pork with SoFlaQuers finishing sauce and topped it off with some of DaBoys sweet slaw. Good stuff.
Thanks for checking out my smoke!