did a fattie trifecta this am, first a blueberry waffle with blueberrys(dehydrated), waffle strips, and maple syrup, rolled in a breakfast sausage, and some bacon on the outside.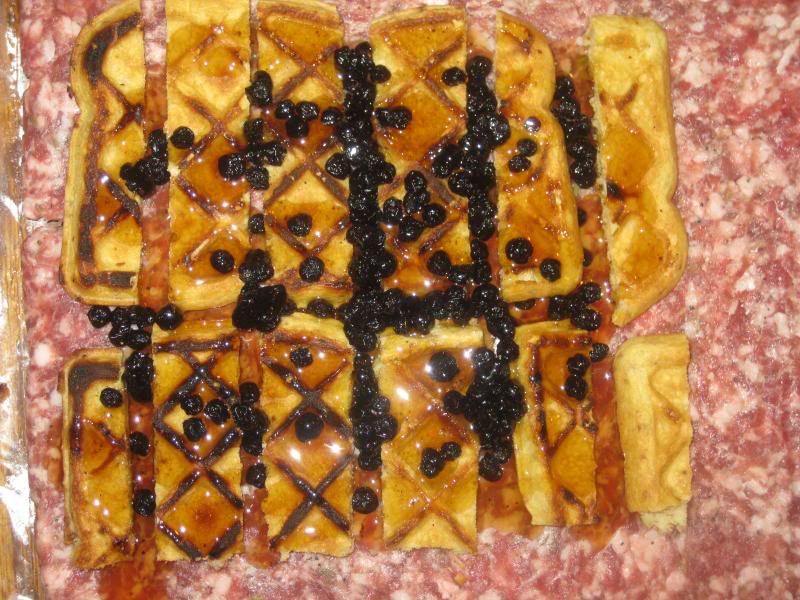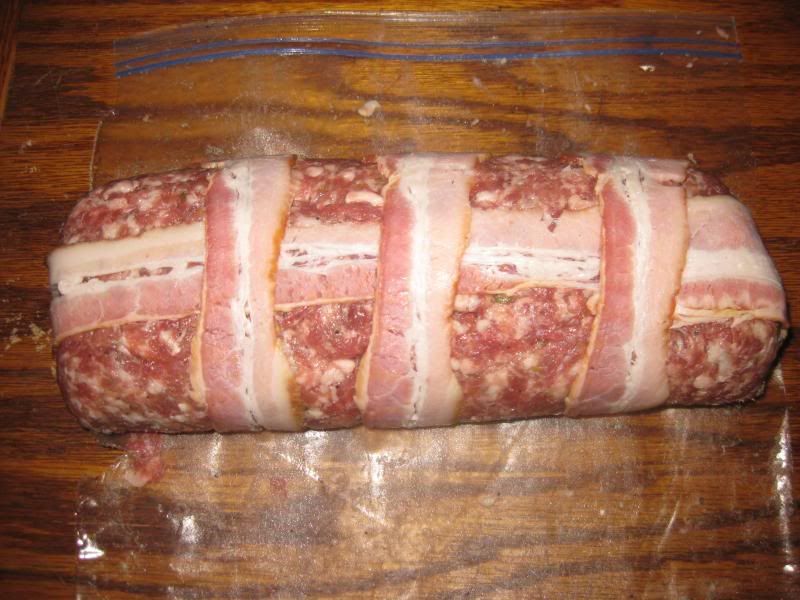 next up a breakfast fattie with hashbrowns,lightly scrambled egs, and cheddar with some bacon pieces, bacon on outside as well.
last is some more of them hashbrowns with home made saur kraut and mozzerella cheese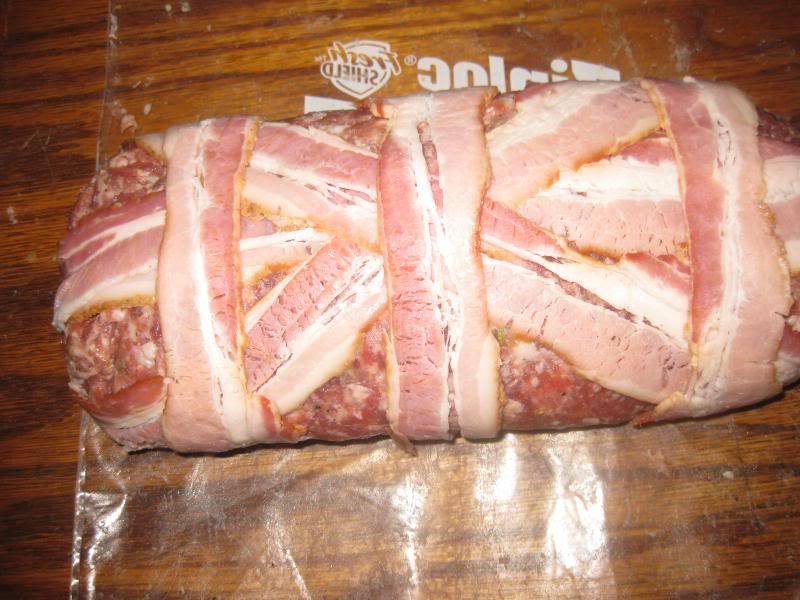 thks for ckin my pics!!!