I know carnitas are usually done with pork or beef, but I had an extra turkey leg in the fridge I cooked a few days ago and after reading and viewing the great post member
scubadoo97
had done I had to try them.
First I ripped up the turkey...
Then took a can of diced tomatoes with jalapenos and drained them, added some olive oil and 2 canned chipotles along with some Tabasco brand chipotle salsa and some minced onion...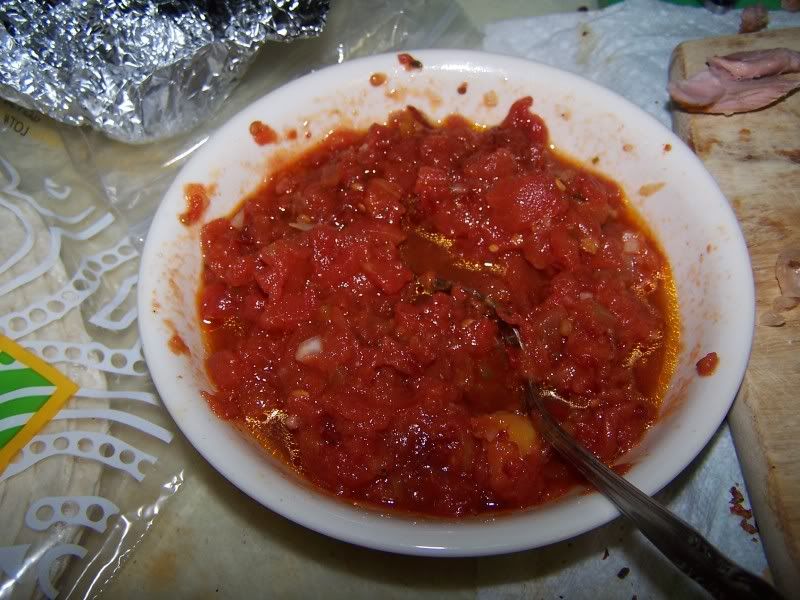 Heated the turkey in some olive oil and added some of the tomato mixture...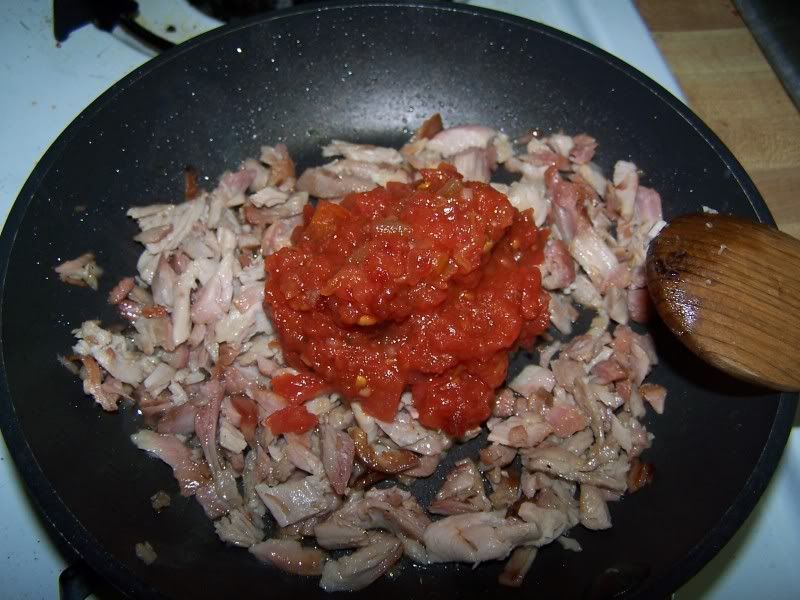 Heated some corn tortillas (and one flour to try) then wrapped them around the turkey mixture and some habanero cheese and browned...
When they were finished I just topped with shredded lettuce and added some more tomato mixture.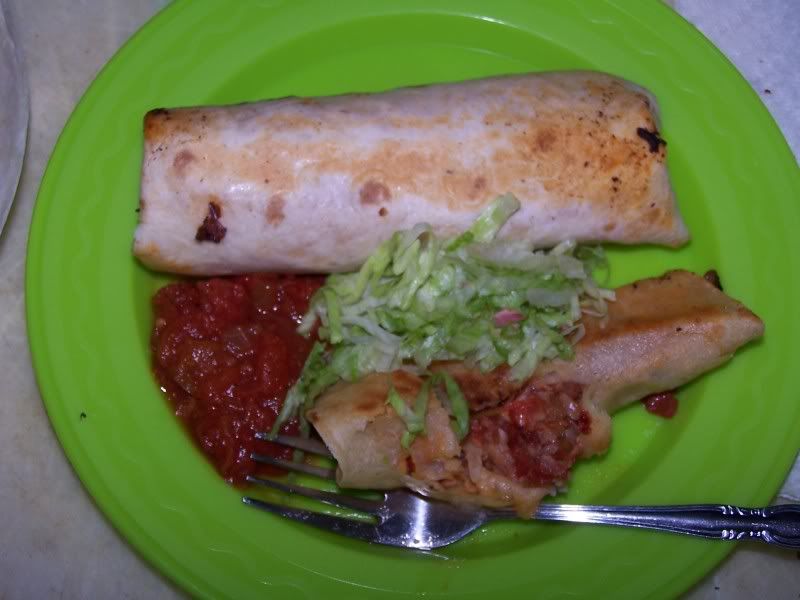 They were really good. The heat built up quite a bit from all the heat that went into it but they were delicious.
Thanks for checking out my Qview.