Well, after reading all the sausage posts over the last year, I dove in and bought a grinder on Ebay and a stuffer from Northern Tool. Getting ready for a Memorial Day Q. My first batch of brats came straight out of Rytek Kuta's book. I then made a batch of chicken/sun-dried tom's/garlic/basil from another great book called Charcuterie.
Here are the brats.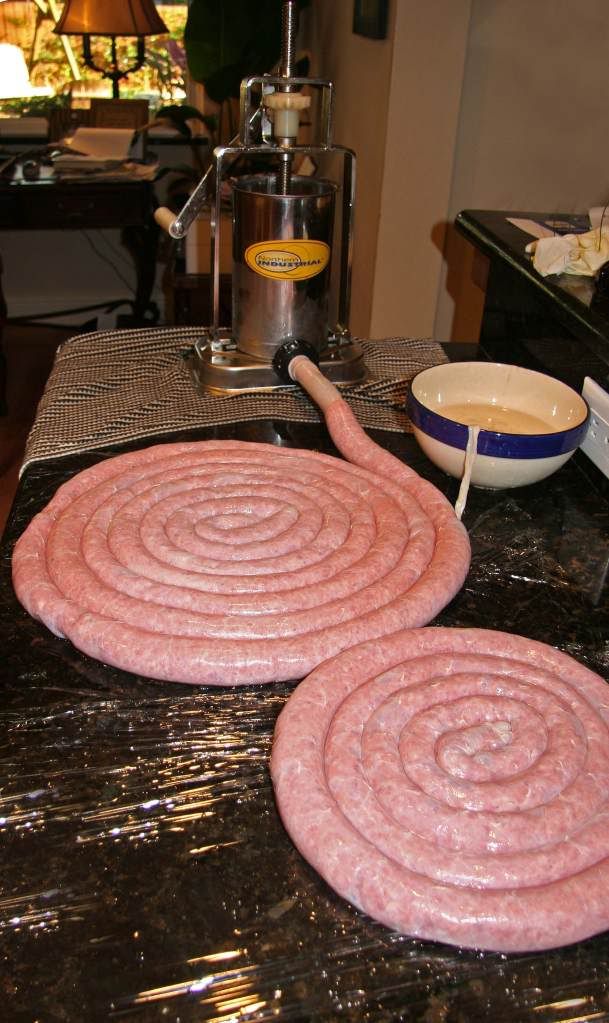 I slow cooked them in 170 degree water until an internal temp of 150. Packed and froze'em.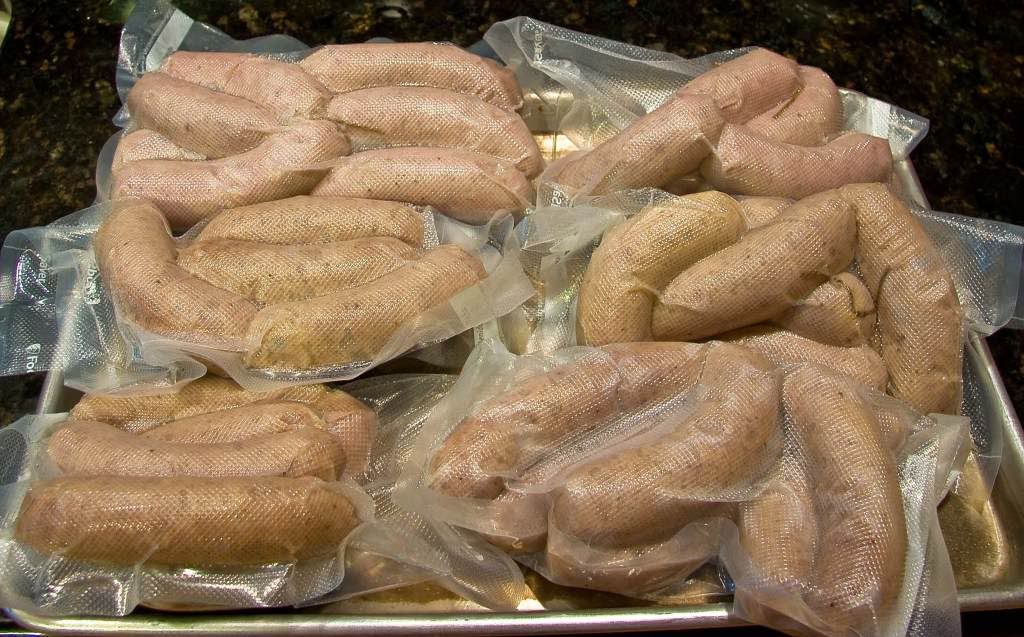 Here are the chicken sausages. They're on the smoker as I type this. Will freeze and pack as well. I love making this stuff!