I usually make sliders in the house but wanted to try a batch on the drum.
When I make these in the house, I just brown the burger and spoon it onto a bun instead of forming patties.
I mixed 1 1/2 lbs of burger with
1 pkg of onion soup mix
1 egg
some worcestershire sauce
about 1/3 cup of catsup
and 1/4 cup of water.
Wrapped some of the patties in bacon..
Smoked with a small bit of mesquite,
I put them around the outside of the drum, it cooks cooler than the center.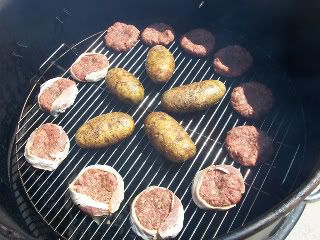 They took a little over an hour..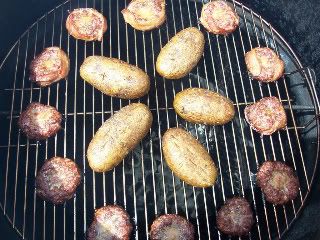 I use hawaiian sweet rolls for my sliders. I just like them the best.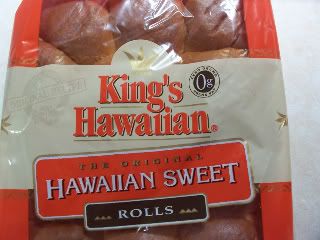 I cut the rolls open, add a burger and top with cheese. Then flatten them with the palm of my hand.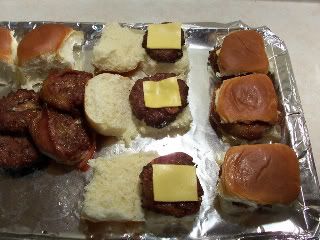 The flattened sliders go back into the cooker for 15 minutes (wrapped).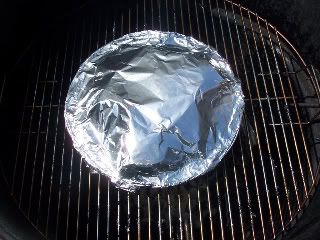 They are ready when the cheese is nice and melted..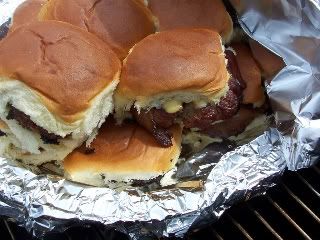 The sliders with some smoked tater chips...
They were tasty!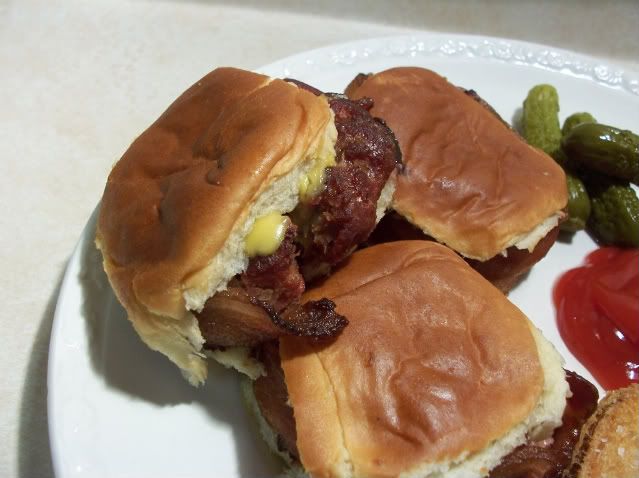 Thanks for checking out my supper.