I usually do these with plain potatoes, but wanted to try some smoked ones.
Also usually do this with raw potatoes and slice them thin.
I smoked some potatoes with a small bit of mesquite.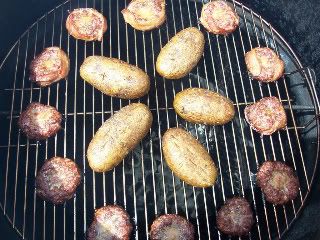 Sliced and dipped into flour...then into a beer batter. (any onion ring batter works)
Batter
1 cup flour
1 tsp salt
1 tsp baking powder
enough of 1 beer to make it the consistancy you like
Fried til golden...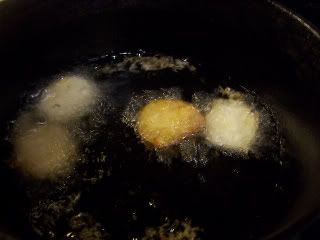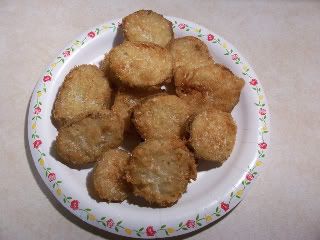 Sprinkled with kosher salt.. dry rubs are good too..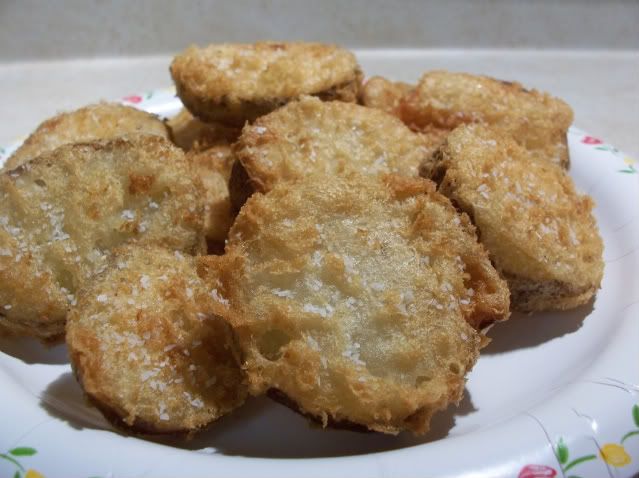 They are crunchy on the outside and tender in the middle.
They were tasty! I couldn't taste the smokey flavor as much as I would have liked.
I like mine slced thin..the thinner the better.
Thanks for checking out my taters.