just got back early this am from a day trip to lake of the woods, fishing for throphy pike we were. its kind of a hit or miss deal depending on the ice, but usually we get out there and get into a few nice fish. slot is less than 30" and one over 40" if you want to keep one for a wall hanger.
the morning started out slow with me catching just this one fish, around 33" so got released.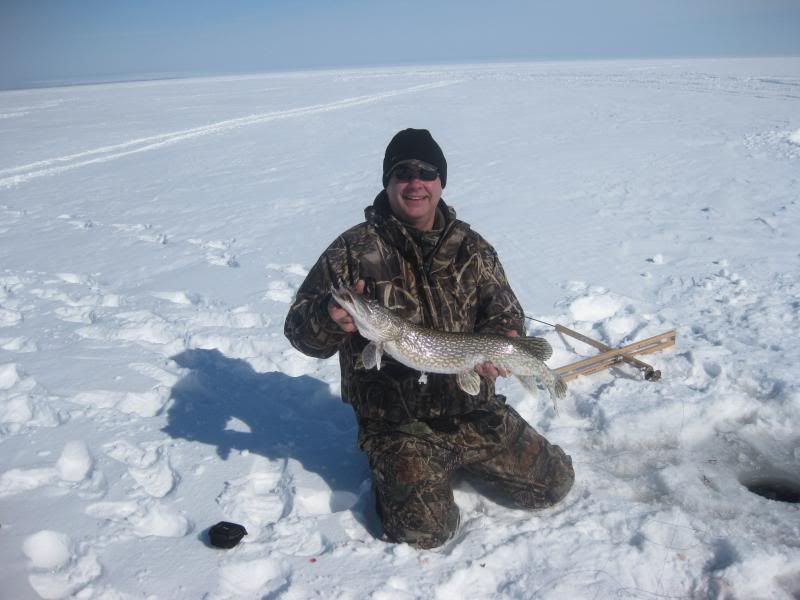 afternoon it picked up and we got alot of action, the fish in the 32" to 34" were pretty much the norm, every now and then we would get a 28 or 29 incher. some picks of two of my bro in laws that went with me.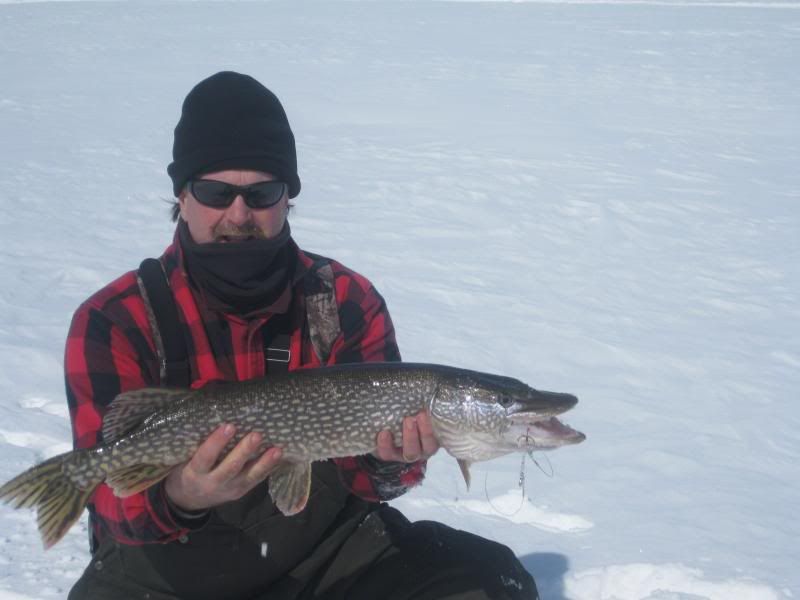 and this is kinda what we were looking for!!!
and this is what we got out of it. these cold water fish are great tasting, better than any other time of the year. i also think they have a higher quality forage base. prolly walleyes.
thks for cking my pics!!!