I finally did the mods on my ECB! I had converted it to electric years ago because I could never cook correctly on the stupid thing. Then I found this site and found out all the mods you could do and about the air flow problem. I thank you all for all those posts!
Below are some pics of the finished product. I have seen on some posts where people have vented the dome of the ECB. Recently Ron just posted pics of this on his rig. I am wondering if this is needed on an ECB. It seems to me that the dome does not fit on tight anyway so this would give you good airflow on it's own. What do you guys think?
Take a look at the holes I drilled in the firepan. Do you guys think that is enough or do I still need more air flow?
Thanks for looking and enjoy!
First I took the legs off and mounted them on the outside.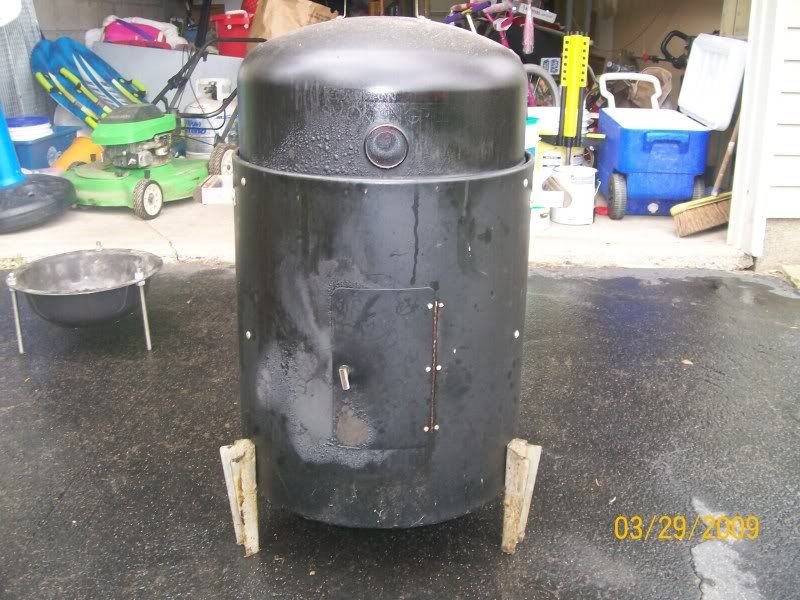 I then took a 3 foot piece of 1/2 inch stainless threaded rod and cut it into three 8 inch pieces. I found stainless washers but I could only get zink coated nuts at the Depot. I took the nuts and burned them with my torch(any excuse to use that!) to remove the zink coating. Mounted the rod and drilled 3/8 inch holes in the fire pan.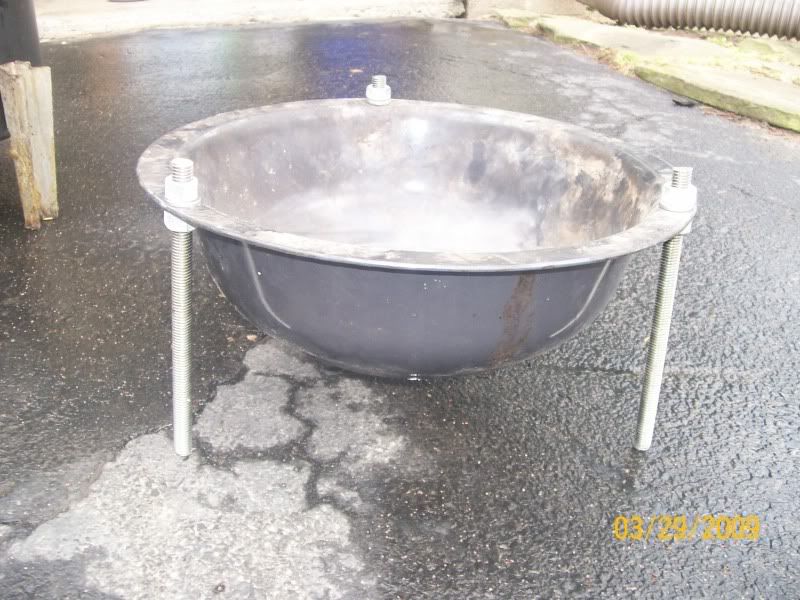 I pirated the charcoal grate from my Smokey Joe and it looks pretty good. What do you think?
Any tips or suggestions would be appreciated on the mods and fuel use! When you fire this up do you load any unlit charcoal in the firepan? I was thinking 3/4 or so of a lit chimney would be a good place to start. Does that soung good too? I thank you all in advance for your answers!