This is what I have to work in! I thought it was SPRING! What the HELL!!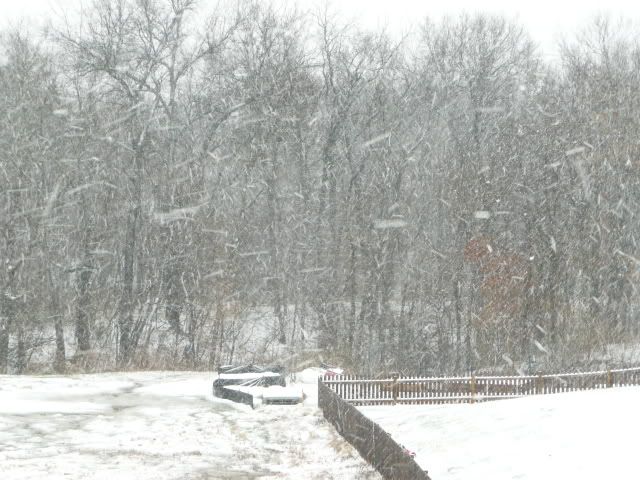 Well, enough of the white stuff and the "complaining" on with the Fun Part!!
Here's the 13 pounder all trimmed up...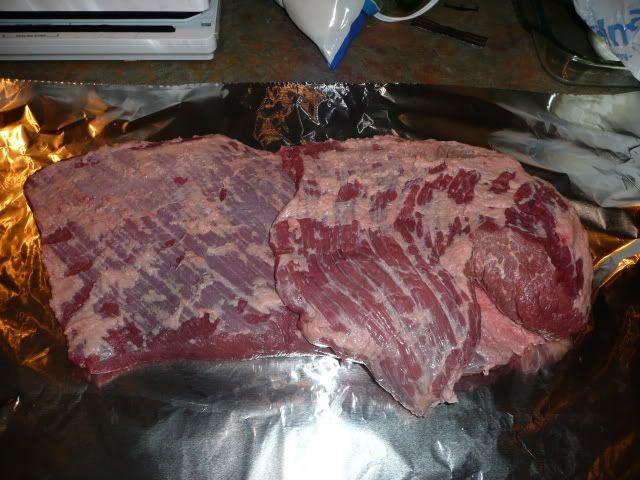 Applying the mustard and rub...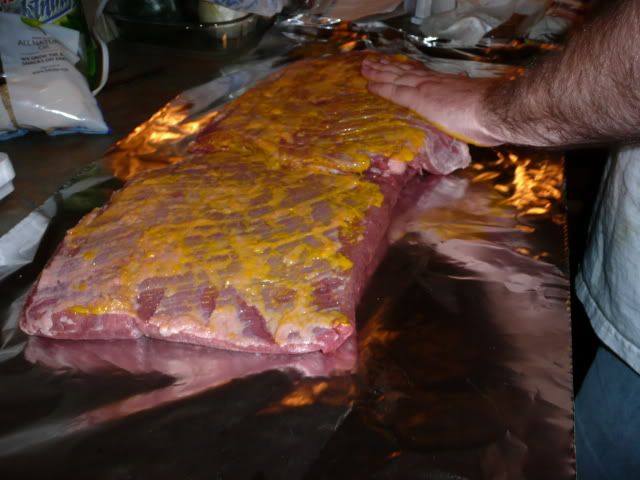 This is showing the "interesting" way I leave the point connected to the flat. Most of the fat is trimmed away, but I keep it and put it into foil loaf pans, that I cut slits in the bottom of and put on "warming rack" above the brisket so it drips and "self bastes" as the cook goes on. (I'll show a pic of that in my next post.)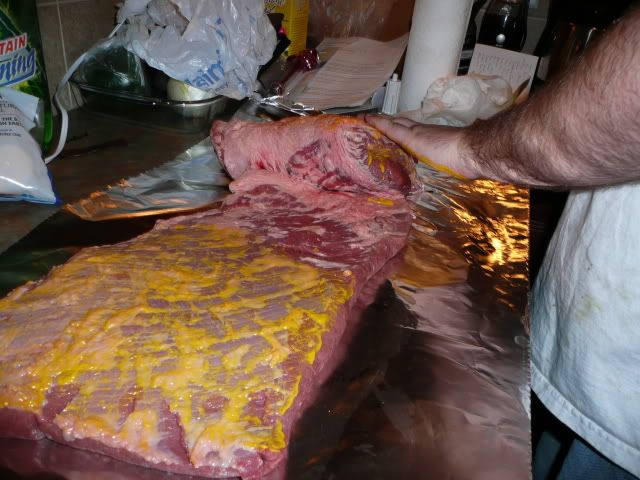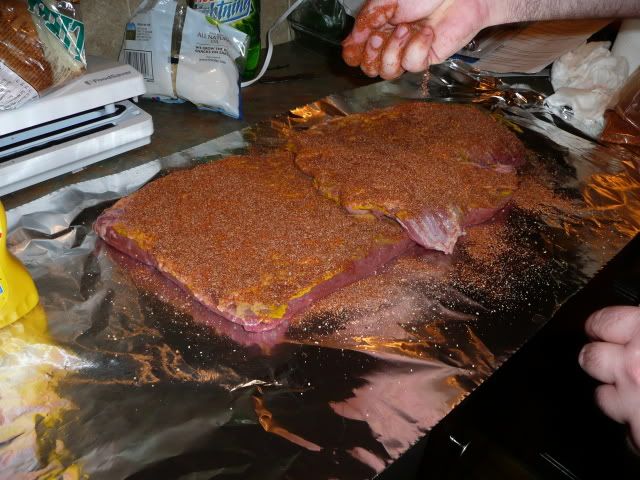 Flip and repeat..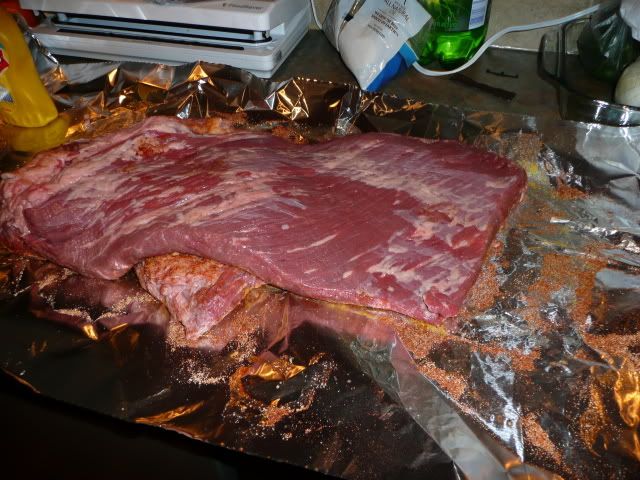 All rubbed and ready to go!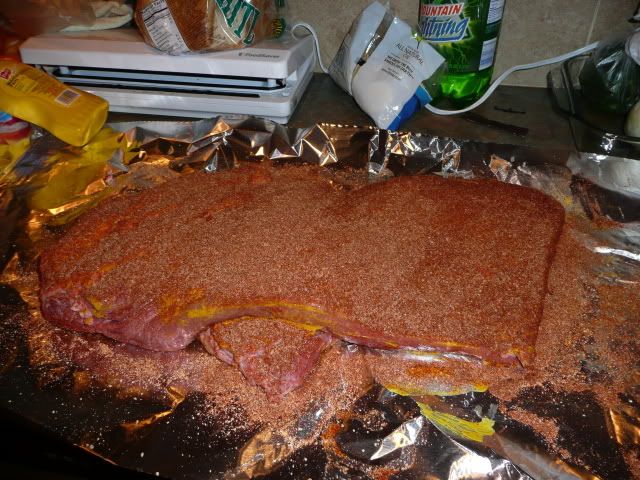 I'm trying a new wood combo. My wife was saying the rub "needed to have more sweetness to it". I personally don't like using any sugar in my rub, as it tends to caramelize and create a bitter flavor. So, I'm using Hickory Chunks with a few Sugar Maple Chunks to add a little "sweetness" to the smoke. I've used Sugar Maple with pork, but never with beef. So I thought..."Hmm, let see how this'll turn out".
I'll post more as the the night goes on. Just put it on about 45 minutes ago..