Bought two whole pork loins, cut some chops off the ends, and cut the rest into 3 roasts... took out the eletric knife and fileted them out to about 3/8" - 1/2" thick. I roasted a bunch of red peppers, peeled them and cooled them off. I stuffed the pork loin with the roasted red peppers, sliced red onions, panko crumbs, and permesean cheese. Layed it all out and then rolled it up and tied it. Into the smoker it went. Thats dinner for tonite. I'll post the after smoker pics later, but for now here are the pre-smoking pics...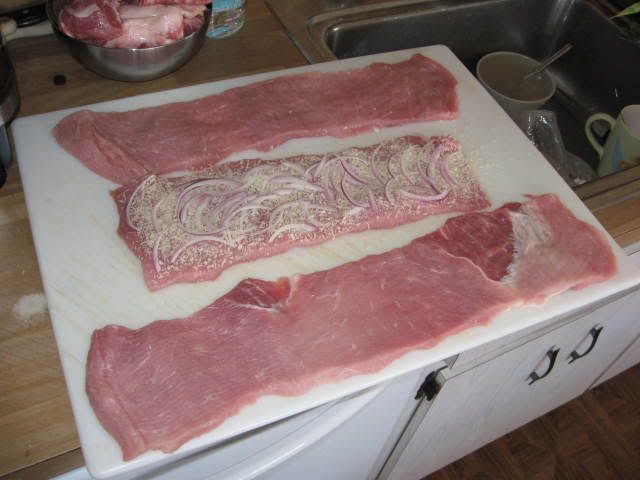 The loins all layed out ready for filling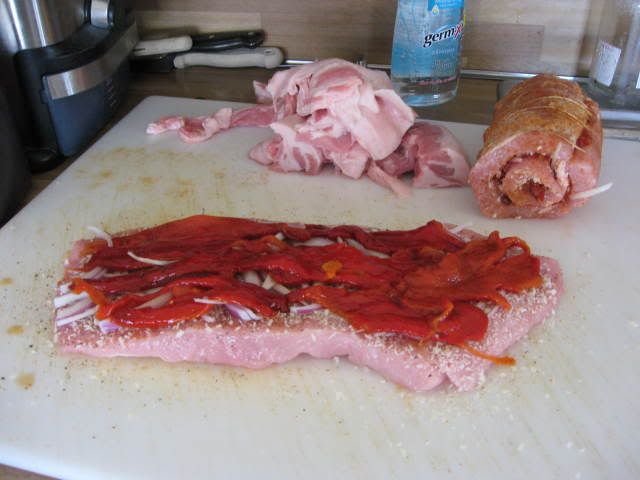 Stuffed and ready to roll, and one done in the background...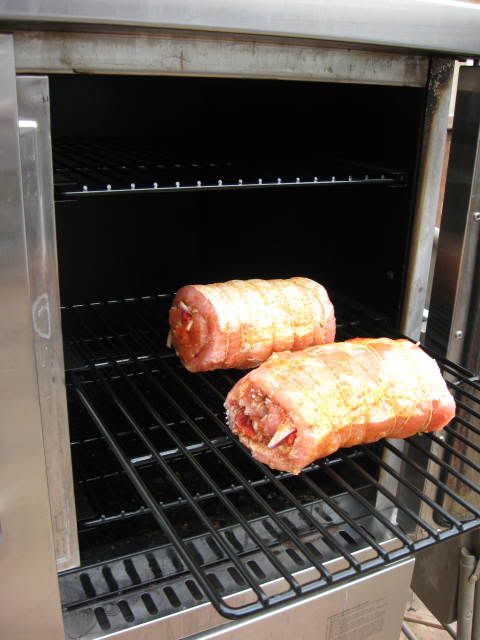 Heading in for a good smokin...
I'll post the after pics later when they are done...