This is for my boss.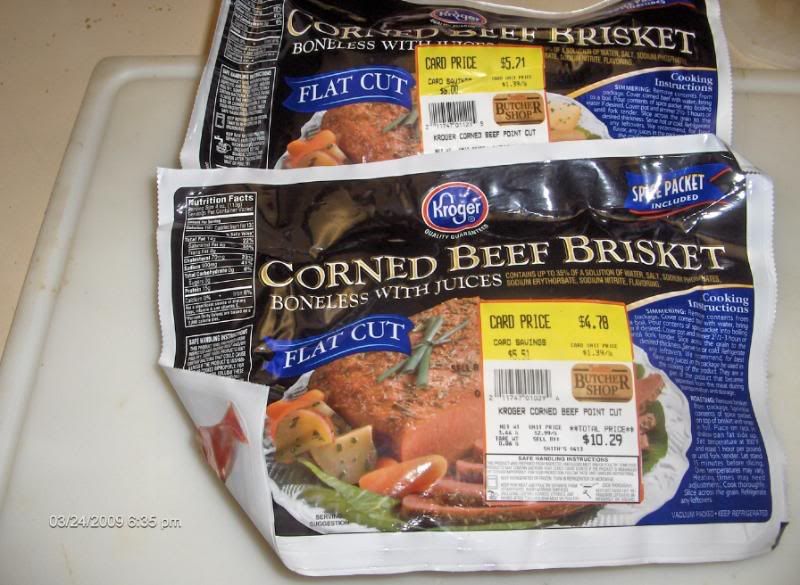 A good score @1.39 for flats.
I used the enclosed spices and rubbed it with Webers Black Pepper marinade. I did the salt test and it passed before rubbing.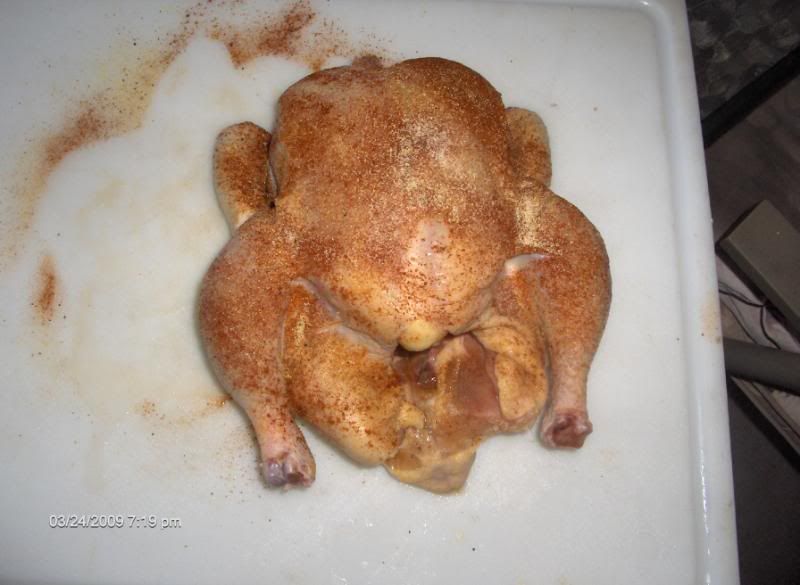 Threw on a chickie for good measure. Didn't get a finished Pic. Carol said it was good.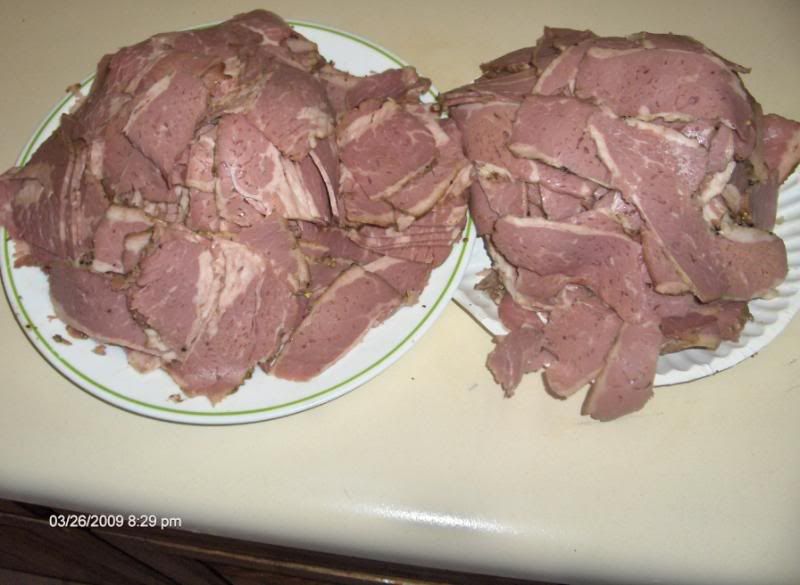 All sliced up. I got 4.6 pounds after the smoke and slicing and tasting. 4.6 pounds @ 7.50 = 34.50. It was great. No soak, 235' smoker temp to 165' internal with mesquite and hickory.
Thx for watching.