Lala was hungry this weekend so I fed her 3 racks of baby backs in addition to the pork tenderloins (in a separate thread). I didn't apply any rub but spritzed them with cherry juice every hour. After 5 hours at 230 degrees of cherry and pecan smoke, the ribs were pulled and foiled and were left to rest for an hour.
When I pulled out one of the slabs to cut, the ribs were so juicy that when I sliced them I got hit in the eye with rib juice!!!
They were served hot, slathered in Dreamland BBQ sauce and were as meaty and tender (yet not fall off the bone) as anything we've ever eaten.
Here are some pics, thanks for looking!
Ribs on smoker

1/2 way through smoke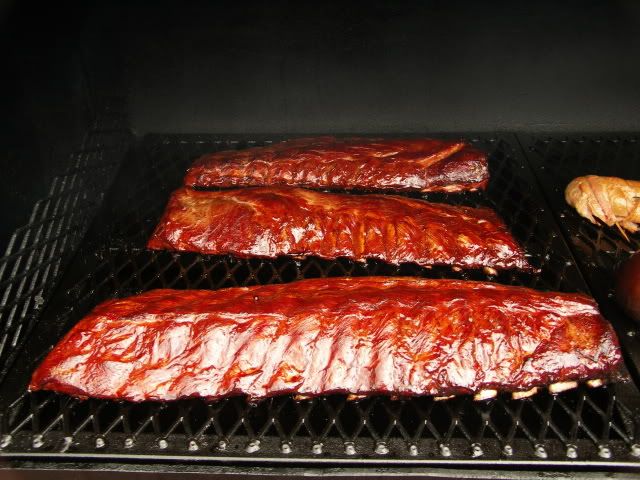 Sliced and ready to serve