Since I had to smoker going at low temps the other day for a cheese smoke, I thought I would try something different. I cold smoked the veggies for making salsa.
Here is a few tomatoes, onion, garlic, orange bell pepper and a couple jalapenos.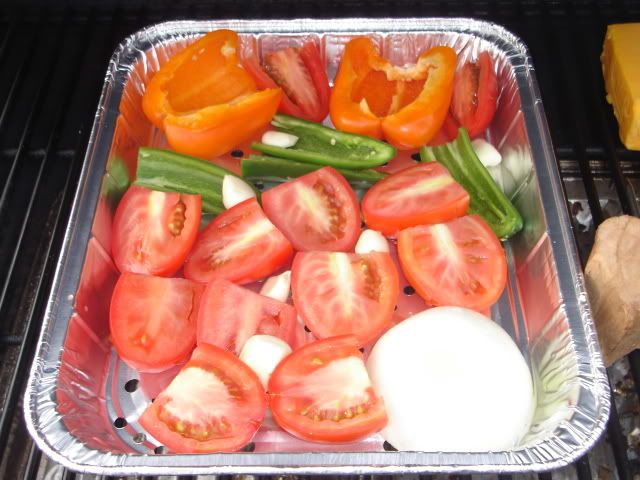 Cold smoked at temps in the 80's with apple wood while the cheese was in the smoker for about 1 1/2 hours.
Diced everything up and added the juice of a lime and some fresh chopped cilantro. I did not smoke the lime or cilantro because I wanted those flavors to be veryfresh/crisp in the salsa.
The salsa did not immediately have a strong smoke flavor, but after a few days in the fridge it was more noticeable. All in all this is something I would do again if I was cold smoking something else, but probably wouldn't set up to cold smoke just for salsa alone. Maybe I am just lazy.