Found some nice large white mushrooms at the market. been doing portabellas as of late figure give these a try. Removed the stem and put shrooms on smoker for about an hour or so gill side down. Dice the stems, onion, celery, whorsey sauce, salt and pepper, and some chefs shake. Got some bacon going in a pan while prepping. Add 2 Tbl butter to bacon grease and add ingreeds and saute. when all are done crumble up the bacon and add to mix. this is the stuffing.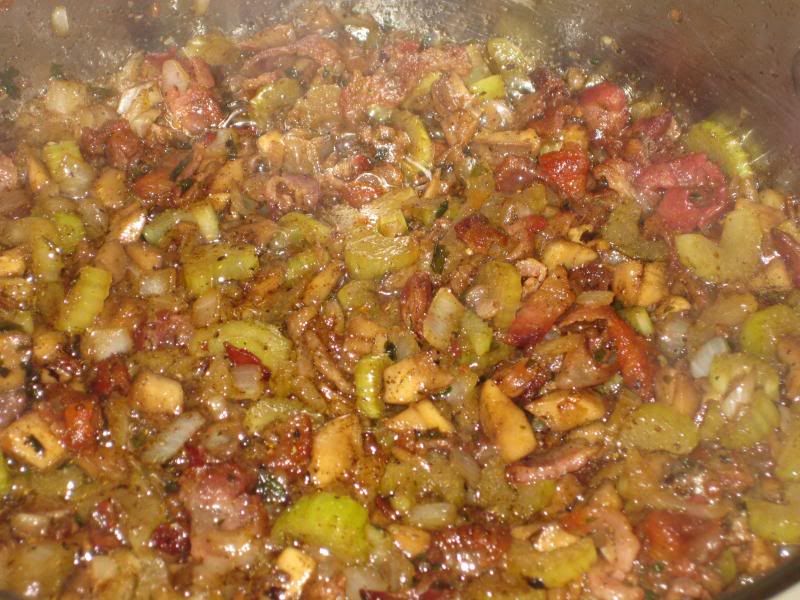 add to smoker when stuffed.
about 15 min before serving top with mozzerella cheese.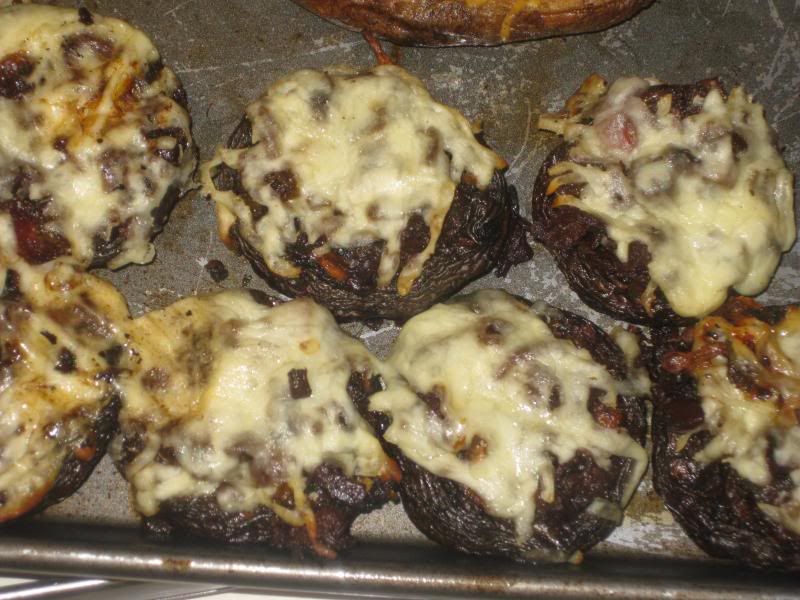 thks for cking my pics!!!