I had a nice big rib roast of which i did half a while back. Figured being the weekends ice fishing plans were postponed til next week be a good weekend to take care of that other half roast. we have here about 7+ lbs of boneless rib roast.
the last one i did which was my first i put in a soy based marinade which a friend gave me the recipie for and it is great. I dont think this cut really needs it though. This one I trying something different. on the meaty side i rubbed with garlic paste(comes in a toothpaste type tube, also tomato paste does as well. handy stuff) and just fresh cracked pepper and some sea salt.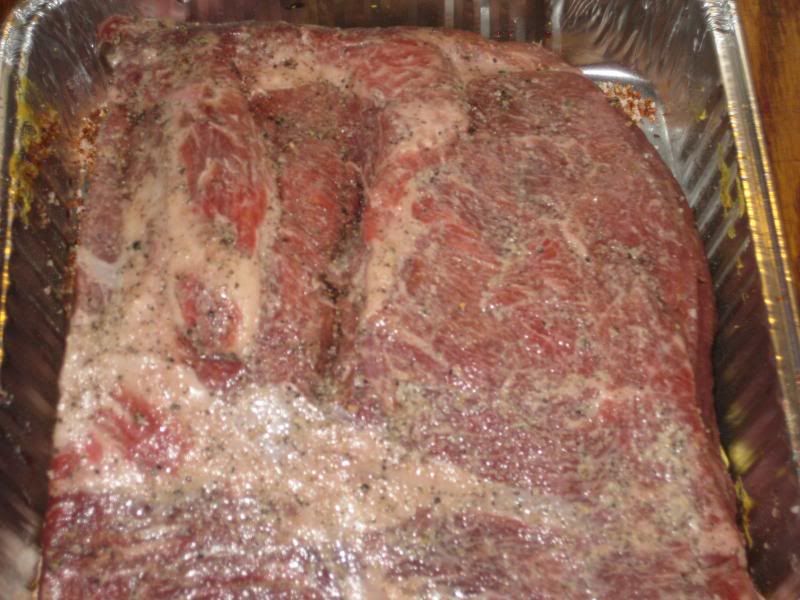 On the fat side only used some mustard and my basic bbq rub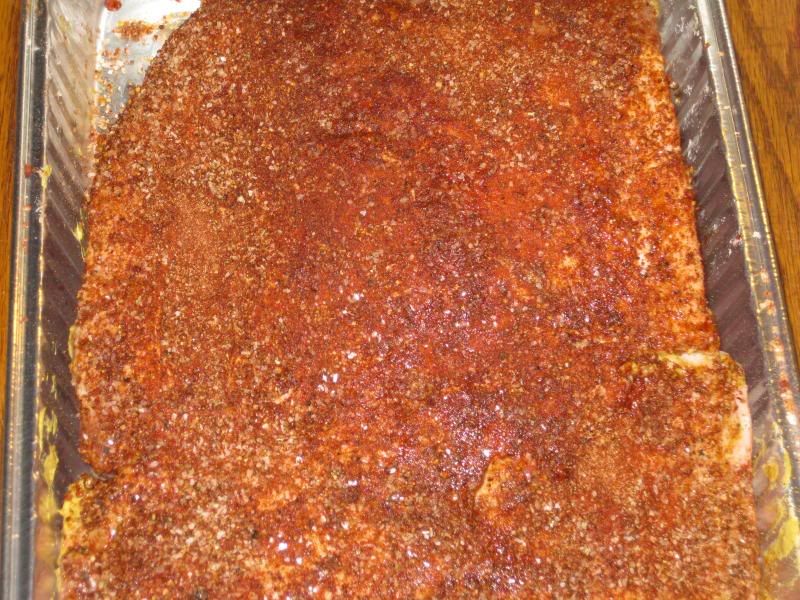 Then i gave the fat side a lil sear action.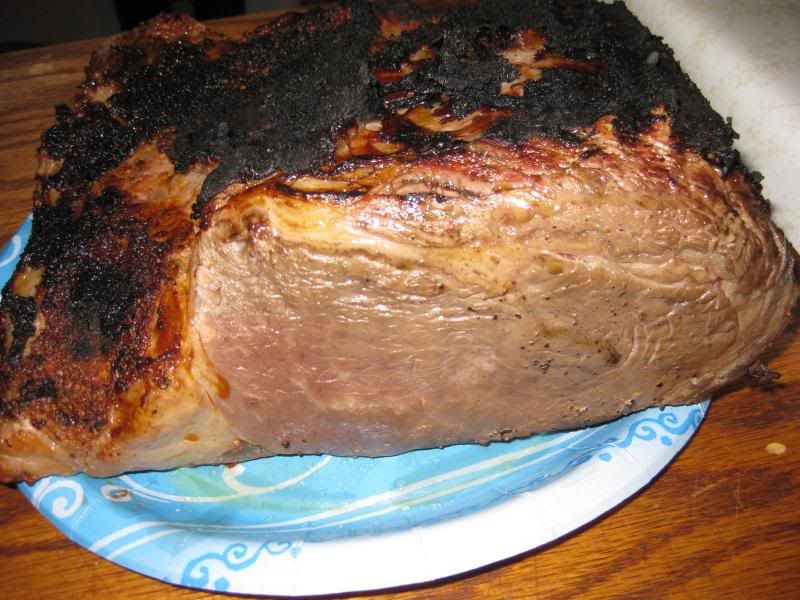 In alum drip pan, sliced a whole big onion, 8 oz can of mushrooms, and box of beef broth. i am hoping for leftovers so maybe some sammies, loaded with mushrooms and onions and some provolone.....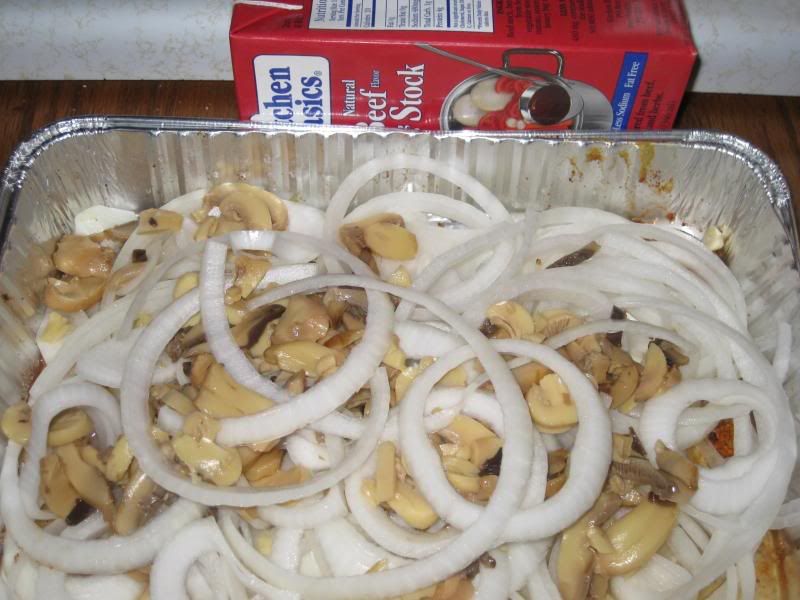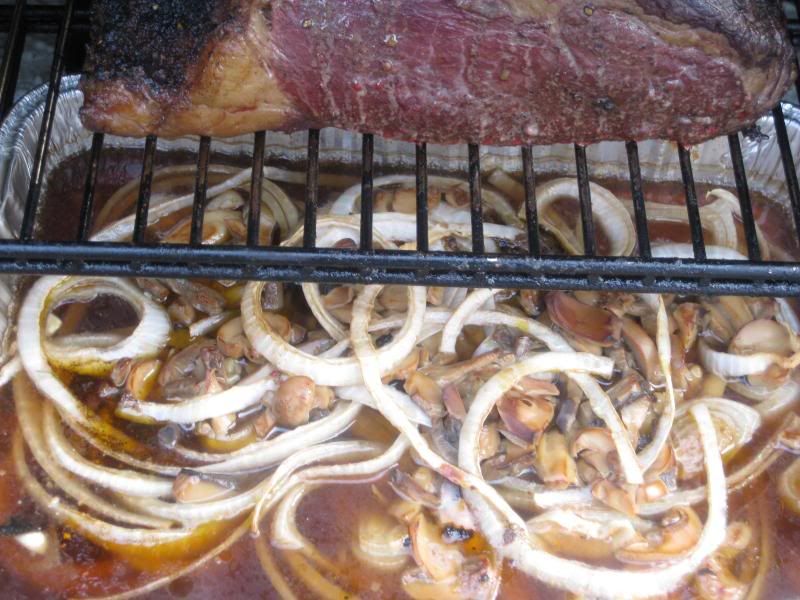 I used Garlic Peppercorn grill mates to make a lil baste for it. Here we are with int temp just busting 100 deg.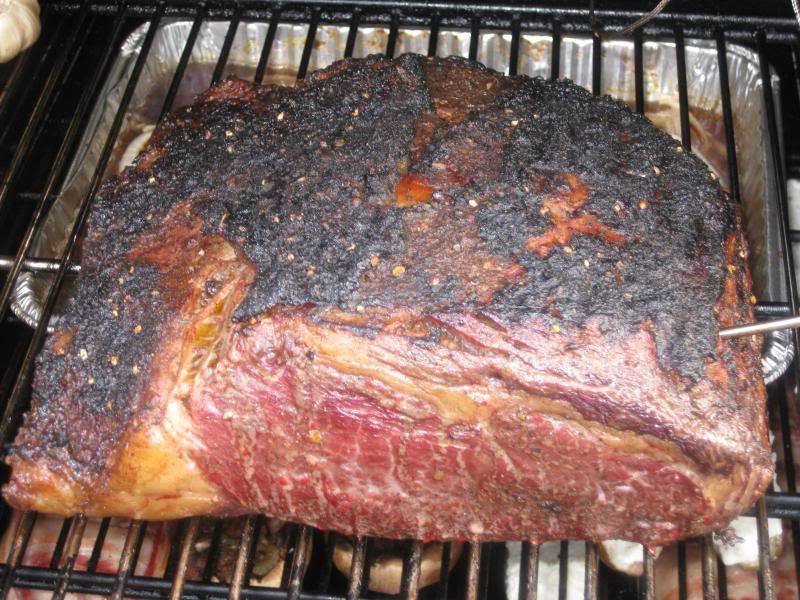 here it is at 130-going to foil,wrap/cooler now!!!
after resting for around half an hour. i should have checked the temp just to see how much it raised while resting. too hungry!!!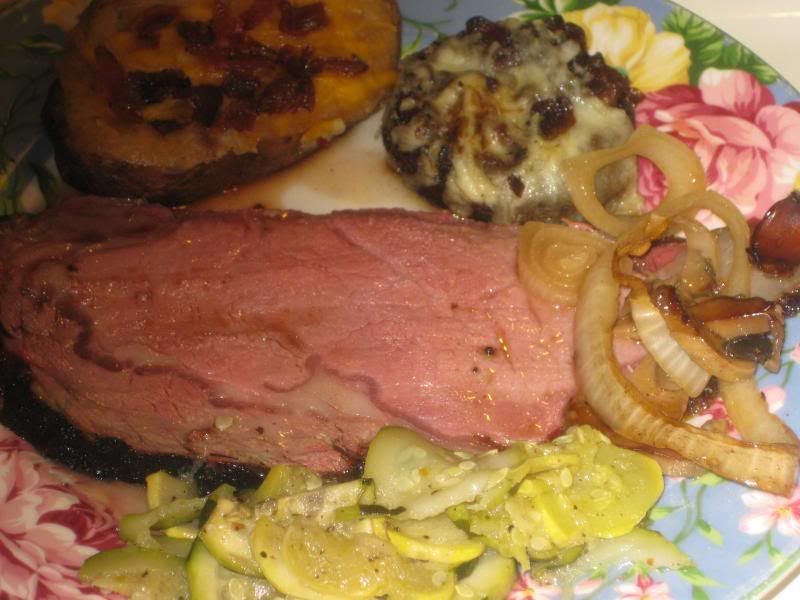 thks for cking my pics!!!