Finally got around to trying to cold smoke some cheese. Got a pound each of sharp cheddar, mozzerella, colby jack and pepperjack
The smallest fire I have ever tended. LOL
But my temps are about right.
Cheese after about an hour in the smoker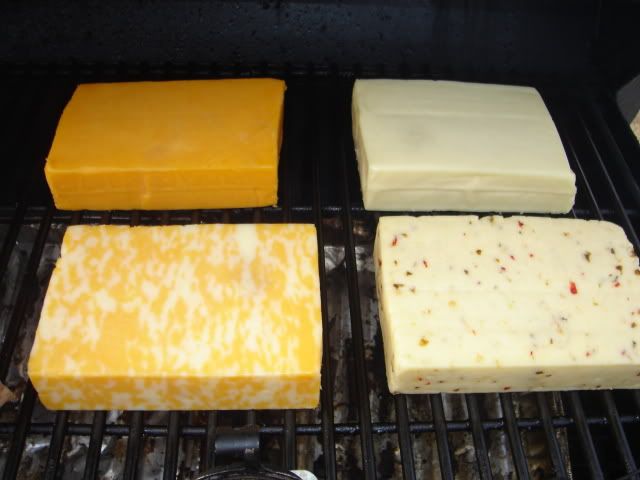 All done. Smoked for about 2 hrs with apple wood. Temps averaged in the mid 80's.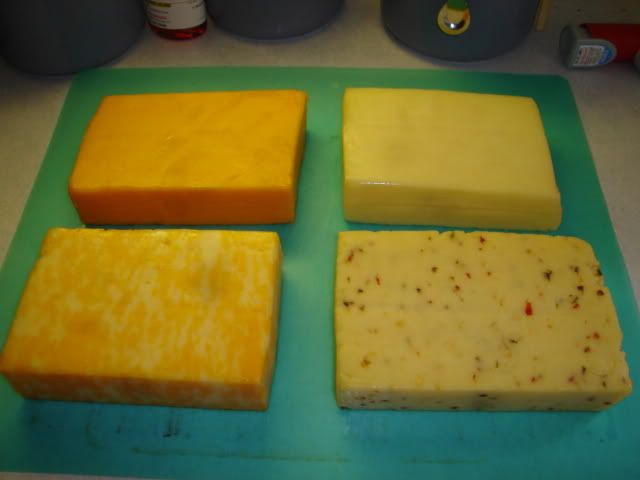 This last pic is hard to judge. There is a definate color change to the outside and you can see a slight change in texture. I put them in fridge and didn't touch them for a few days. They came out good, definately something I will be doing again.