tonights dinner!
daughter and her fiance are visiting from florida so I thought I would treat them to some down home Prime rib dinner
they didnt even know what an ABT was yesterday!
heres the start of things
ABT fixins, some homemade sausage, green onions, cream and cheddar cheese, and bacon. I got the monster Japs at Wal-Mart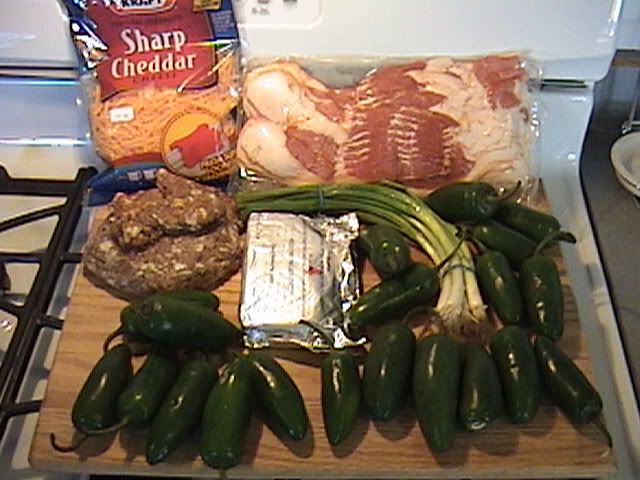 stuffed and ready!
7lb boneless prime rib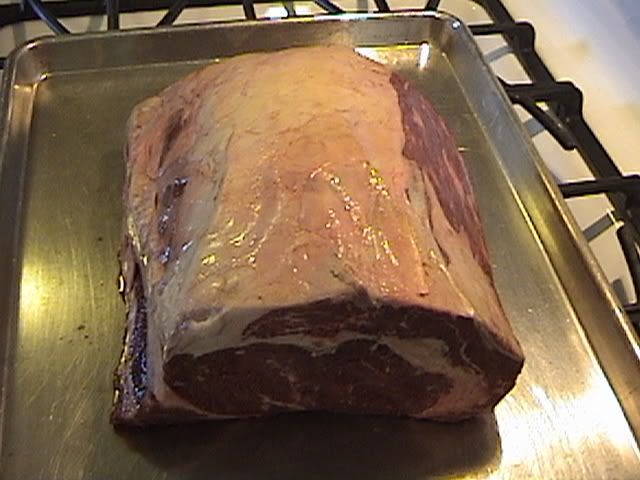 seasoned with some fresh crushed garlic, pepper and onion,
with a touch of italian seasoning
rib is on now should be at 130* at around 5 this evening, will post the results in the morning
thanks for looking