I went to see the butcher tonight to stock up on corned beef brisket since it was on sale for 1.39 a pound. He talked me into flats since one out of my last two was 50% fat. Since I have 2 sold already that want lean I bought all 6 flats.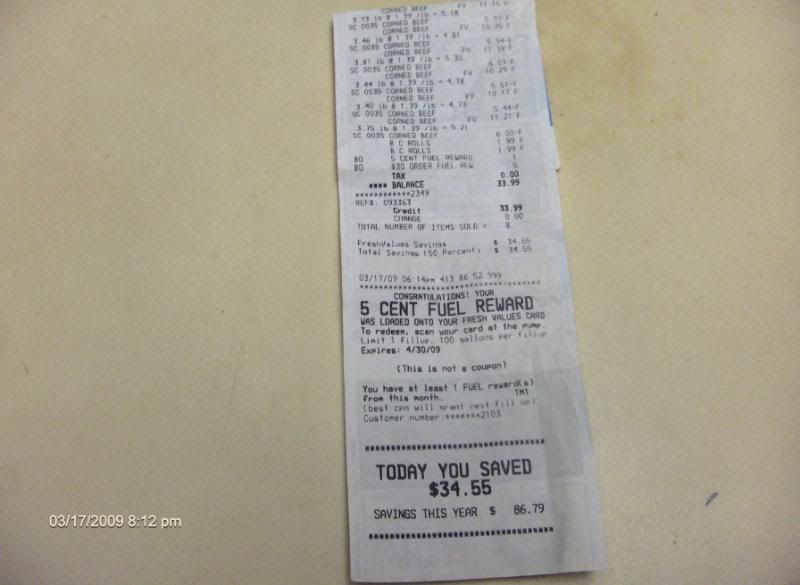 The flats were not on sale, just the point cut.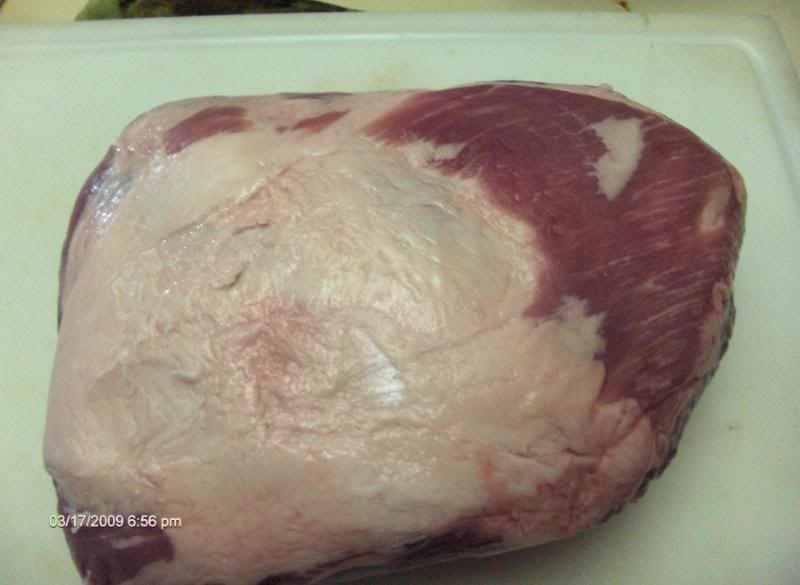 Then he says wait a second and walks into the cooler and throws this in my basket and says hey dude take this and bring us some lunch. No weight but I am estimating it to be close to 9 - 10 pounds, he says take 1/2 and bring us some lunch whenever you have time. No charge. I said I don't want any you already gave me a score with the briskets.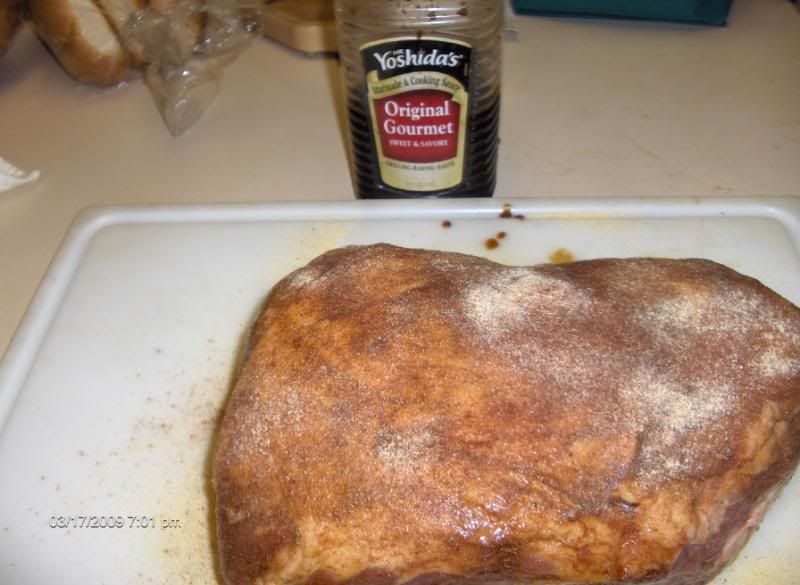 Granulated garlic, lemon pepper, and paprika rubbed with Yoshidas for a base.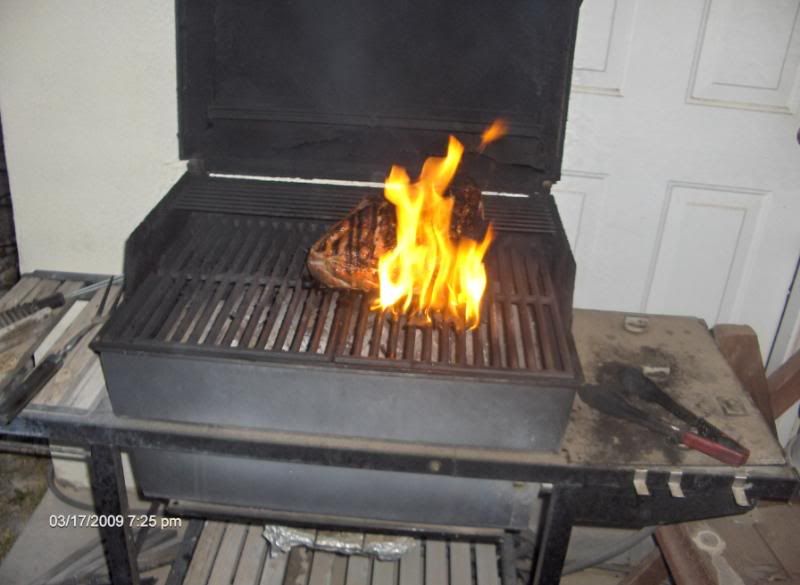 Ahh Fire.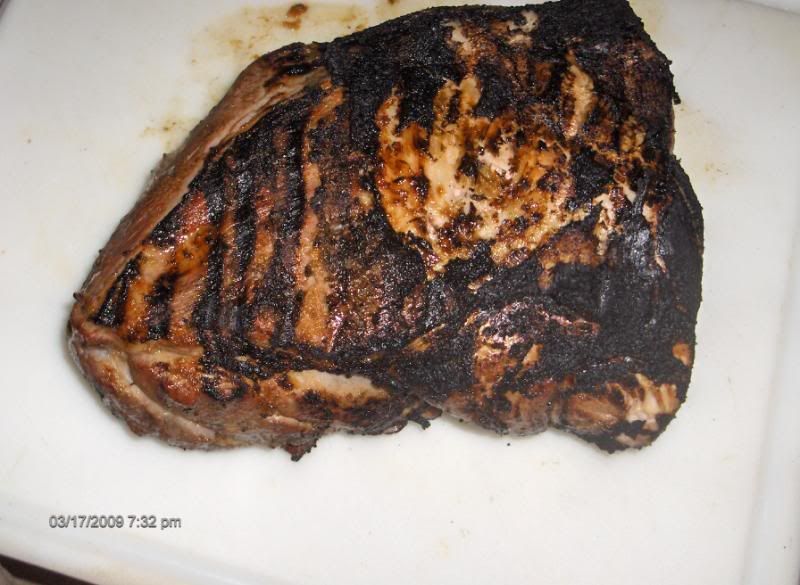 All seard up.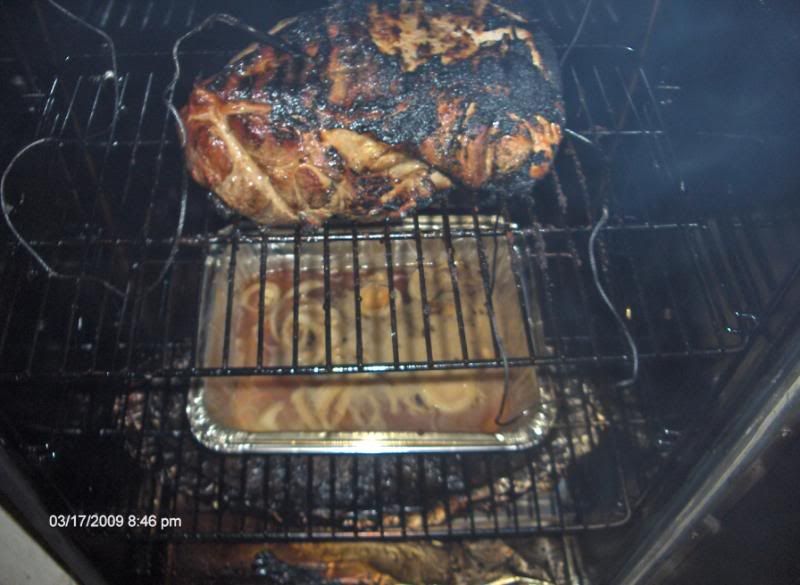 All seared and off to the smoker. I will do it for about 5 hours of smoke at 235' and then put it in the drip pan and foil at 180' untill the morning and pull. It is at 107' in this pic and i can smell the onions simmering, ahh heaven.
More to come, thanks for watching.
Ron